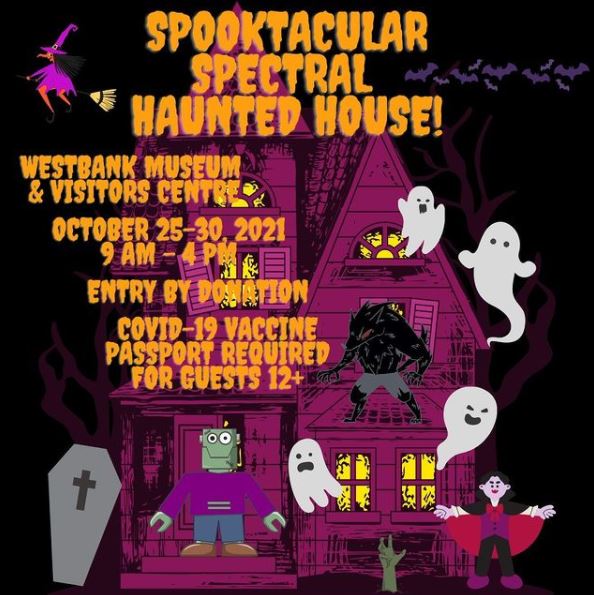 Spooktacular Spectral Haunted House
Date List
This event occurs Daily
Mon October 25, 2021
Tue October 26, 2021
Wed October 27, 2021
Thu October 28, 2021
Fri October 29, 2021
Sat October 30, 2021
Westbank Museum
2376 Dobbin Rd (Hwy 97),West Kelowna, BC, ,
VIEW MAP
Staff over the years have said that the museum is haunted. Did you know that it used to be the old police station? We wonder what stories it holds….
A spooktacular haunted house is coming to the Westbank Museum! Entry is by donation and the hours are 9am – 4pm.
Dates: Oct 25-30
---
---