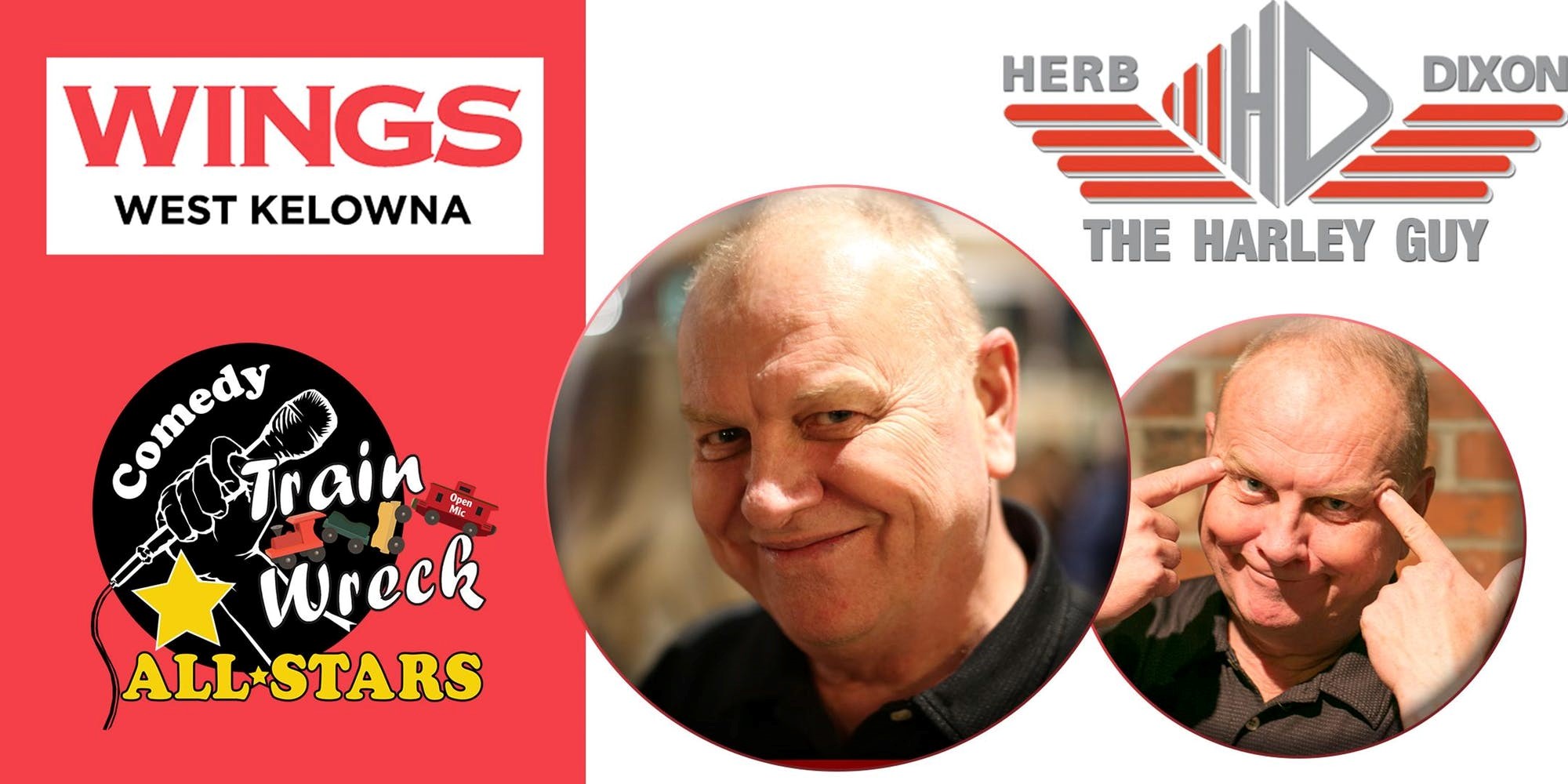 'The Harley Guy' Herb Dixon at Wings West Kelowna
THIS EVENT HAS PASSED
Wings West Kelowna
#1 - 2484 Main St,West Kelowna, BC, V4T 1P7,
VIEW MAP
The Okanagan's own Herb Dixon is bringing his one of a kind SFX comedy to the new Wings Location in West Kelowna!
Doors open at 7 pm with show at 8:30 | tickets available on Eventbrite.ca
Herb Dixon
Herb Dixon was born in Vancouver, British Columbia but grew up in the heart of the west, that original cow-town, Calgary, Alberta. As a teenager, he discovered he could make people laugh – really laugh! With his rubber face , his ability to recreate sounds, and his talent to tell an engaging story, it seemed he was destined for a career in comedy. So, in 1979 he began making club audiences laugh as an amateur comic in Vancouver's comedy Clubs.From corporate conventions to cruise ships to headline performances with some of today's biggest stars, Herb Dixon finds a way to have fun with every audience. Herb is known as one of the most consistent corporate performers. He adapts his routines depending on the audience's response to his jokes. "I don't tell 'R' rated jokes to a 'G' rated house," Herb explains. "One of my definite strengths is my ability to read an audience."
Rob Balsdon
Rob Balsdon is originally from Ontario where he attended an arts high school for acting but when his report cards all said the same thing, "behaviour sometimes distracts others," he knew comedy was calling. Throughout his comedy career, Rob has shared the stage with some of the biggest names in Canadian comedy including Gerry Dee (Mr. D), Brent Butt (Corner Gas) and recently Rob worked with one of his idols when he opened for film star and SNL alum Norm MacDonald!From life's guilty pleasures like television and video games to sports, school and relationships Rob's been there and done it wrong, and he's been sharing his stories all across Canada for the past 12 years.  Rob always puts on a high energy and thought-provoking show that will bring audiences together and truly make them think as much as laugh.
---
---