What is Happening in West Kelowna and on the west side of the lake!
Download the latest Fresh Sheet (PDF format) for June 20th.  For a video version of our Fresh Sheet, scroll to the bottom of the post.
For more information on any of these events and activities visit the events section of our website at www.visitwestside.com/events or give our Visitor Centre a call at 250.768.2712.
They can also be found at 2376 Dobbin Rd (Hwy 97), West Kelowna or at wkvisitorcentre[at]gmail.com.
Be sure to also visit our Calendar of Events for some 'Save the Date' events such as Canada Celebrations, Music in the Park and a cooking class with Rabbit Hollow.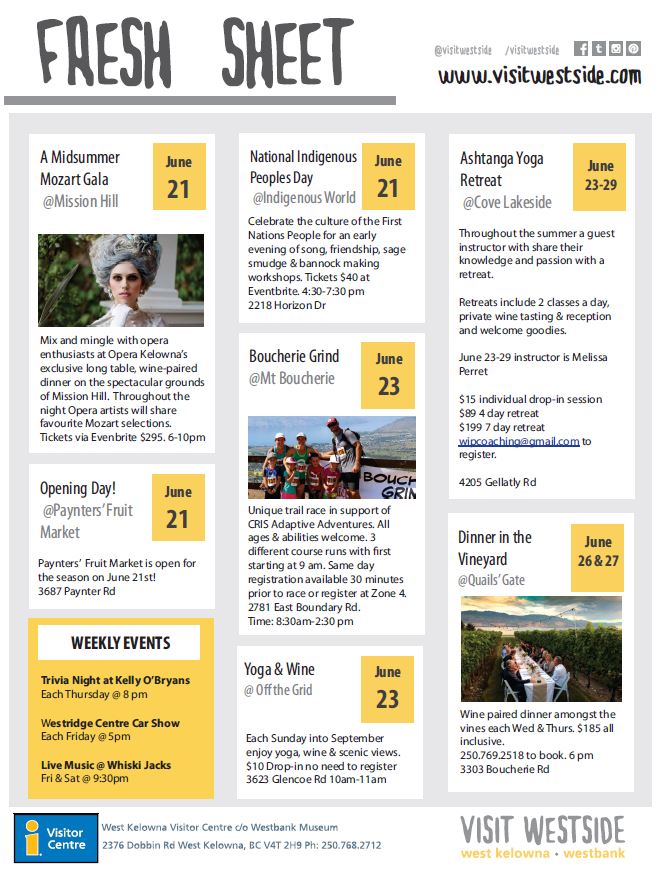 For those who would like the video version: