Looking for a way to wind down the week or kick off the weekend? How about spending the evening outside, in an amphitheatre park setting, listing to music while taking in the captivating views of Lake Okanagan and the surrounding mountains.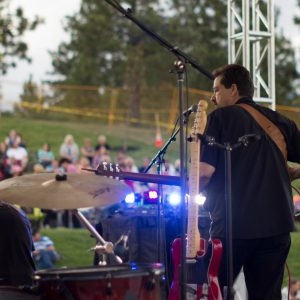 This is possible each Friday night during July and August in West Kelowna's Memorial Park when the weekly free community concert series, Music in the Park takes place. Bring your family and friends, a blanket or a lawn chair and listen to the sounds of local artists while watching the sun cast its final rays of sun on the mountains across the lake.
Feel free to bring a picnic supper along, or enjoy the cuisine from the food trucks on site. If you have young children with you, the Parks & Recreation staff from the City of West Kelowna are set up with fun recreational activities that the kids can enjoy.
Here is the weekly schedule:
July 08 – Michael Painchaud – country singer/song-writer and Ben Klick – country
July 15 – Dark Horse – oldies and Adam Fitzpatrick – Elvis tribute
July 22 – The Hay Goodacre Band – funk & blues and Devon Coyote – fusion of roots, rock and blues
July 29 – Pauline Kyllonen – contemporary folk and Prairie Blue – adult contemporary/folk duo
Aug 05 – Westbank Opry (with Beamer Wiggly and Gracelynn Sali) – local country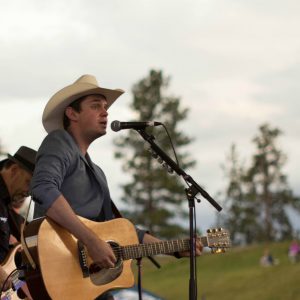 Aug 12 – ROYAL – soulful, moody indie pop and Andrew Judah – art rock
Aug 19 – Joshua Smith East-Coast-soul-folk and Sister Speak – blend of acoustic, blues and world pop
Each evening's line up includes:
Emerging Artist at 6:45 p.m.
Opening act at 7 p.m.
Headline act at 8 p.m.
Details:
Music in the Park | Memorial Park, 3737 Old Okanagan Hwy (Located on the field next to Johnson Bentley Pool) | 6:45 pm – 9:00 pm