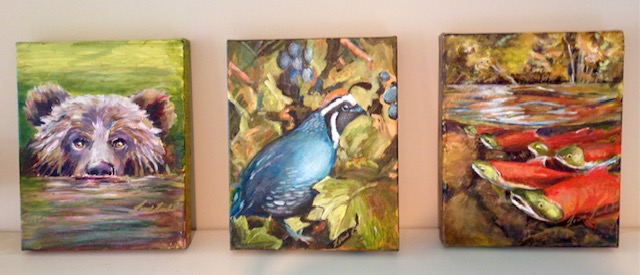 Art Workshop
THIS EVENT HAS PASSED
Wine Country Studios
1632 Braeburn Crt, West Kelowna, BC
VIEW MAP
Join Create Your Spirit Animal, we will start with a guided meditation with some gentle coaching you will create a painter version of your Spirit Animal. winecountrystudios.ca
Everyone has a spirit animal, why not capture the essence of yours?
We will start with a guided meditation, and after paving the way with gentle coaching you will create your own artistic version of your spirit animal. If you have never held a paintbrush or drawn before now is your chance for a fun and insightful experience.
Did you know we may have as many as seven different Spirit Animals in our lifetime? They may appear during different times or events in your life to guide and protect you.
Create your own Spirit Animal Workshops can be tailored to groups from adults to children.
Your instructor and Guide:
Louise Lambert, a Métis Professional artist, will be your guide.
Her works are well known in the Okanagan Valley, selling internationally. Owner of Wine Country Studios, she has conducted over 200 workshops throughout North America.
Ticket Info: https://winecountrystudios.ca/workshop-classes/#spiritanimal
---
Other Events You Might Like
Trivia Night @ Friends Pub
Dec 01 @ 7:30 pm - 9:00 pm
Sip & Dip @ Urban Distilleries & Winery
Dec 01 @ 6:00 pm - 10:30 pm
Light Up 2023
Dec 01 @ 5:00 pm - 8:00 pm