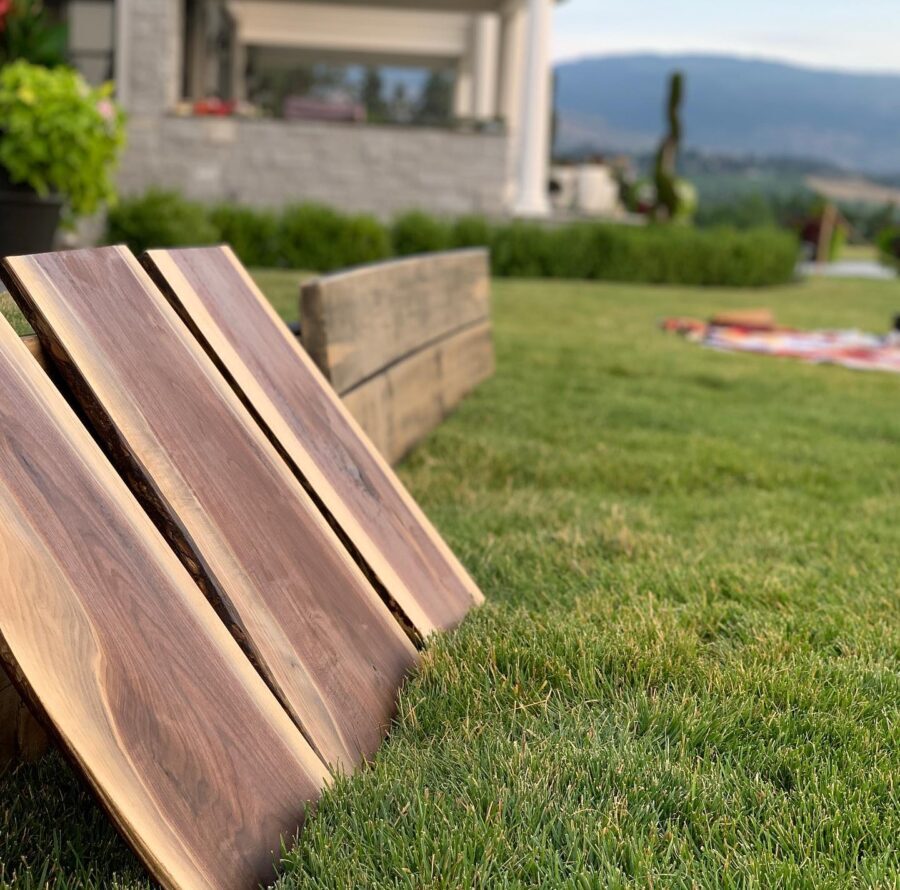 Charcuterie Board Workshop Experience @ Grizzli Winery
Aug 08 @ 2:00 pm - 3:30 pm
Grizzli Winery
2550 Boucherie Rd,West Kelowna, BC, ,
VIEW MAP
Welcome to the Charcuterie Board Workshop at Grizzli Winery!
Located in West Kelowna, Grizzli Winery plays host to a number of fun Charcuterie Board Workshops. You will be greeted by the sound of great music as the event kickoffs. Take your glass of wine with you as you are taken on a tour of the stunning Grizzli Winery facility. After the tour, you will arrive back at the workshop space where the tasting experience will continue. Sip on wine as the CBW and Grizzli teams demo how to style a charcuterie board.
But wait, we are far from finished! Guests will now gear up and begin debarking, sanding, and oiling their very own charcuterie board.
Purchase is for one (1) ticket for admission of one (1) guest. Ticket Purchase includes:
Guided vineyard tour.
Wine tasting and pairing experience (4 glasses per tasting).
Charcuterie board styling demonstration.
Charcuterie Board Workshop experience
WHERE: 2550 Boucherie Rd, West Kelowna | COST: $124 | Ticket Information
---
---