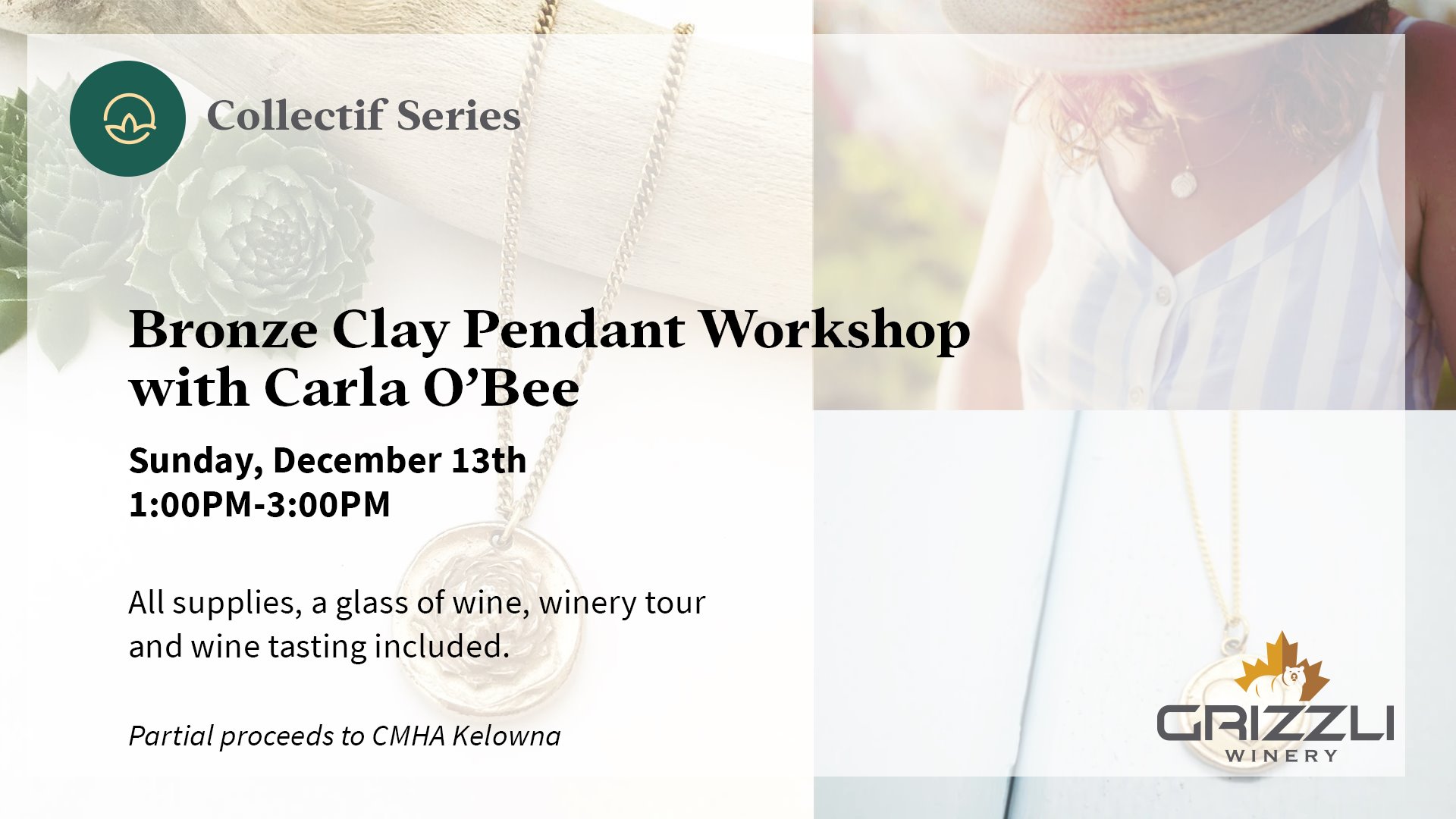 Collectif Series: Bronze Pendant Workshop
Dec 13 @ 1:00 pm - 3:00 pm
Grizzli Winery
2550 Boucherie Rd,West Kelowna, BC, ,
VIEW MAP
Dive into the exciting world of metal clay and design your very own custom pendant! You will learn the basics of mould making, bronze clay & jewellery design while exploring your own unique style in a fun & supportive atmosphere. No experience necessary.
Class includes all materials, a glass of wine, a tour of Grizzli Winery and a wine tasting. $5 from every ticket will be donated to the Canadian Mental Health Association- Kelowna.
Carla O'Bee is a Jewelry Designer living and working in Penticton BC. She graduated from the University of British Columbia with both a Bachelor of Fine Arts and a Bachelor of Education with Art Specialization. She is the owner and head designer of Hello Carla Bee, a handmade jewelry studio that specializes in fun, happy & colourful jewellery designs made from metal clay, ceramics & precious metals. Her love for jewelry started at a very young age and her skillset has developed over many years of training and practice. She has been teaching metal clay & jewelry design classes for 4 years to both children and adults and loves introducing people to this exciting art form. When she is not in her studio you can find her adventuring with her husband and their two young children.
Tickets:

www.exploretock.com/grizzliwinery/event/200466/collectif-series-bronze-clay-pendant-workshop
---
---