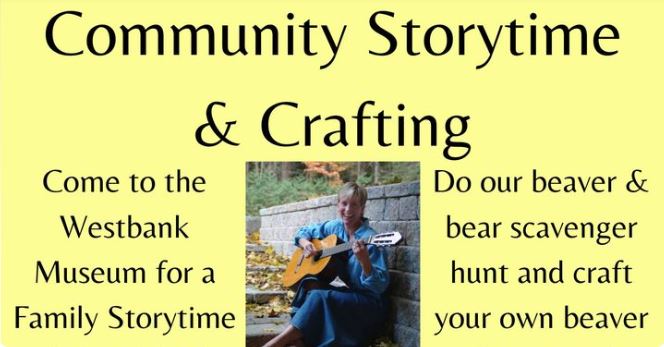 Community Storytime and Crafting
THIS EVENT HAS PASSED
Westbank Museum
2376 Dobbin Rd (Hwy 97),West Kelowna, BC, ,
VIEW MAP
Come by the Westbank Museum at 11 AM on BC Family Day (Monday, February 20, 2023) for a family storytime with local author, artist, musician, and songwriter, Mary Jane Martin. Afterward, explore the museum while doing our Beaver & Bear Scavenger Hunt, and then craft your own beaver or bear to take the scavenger hunt home with you!
The Province of British Columbia has provided the Westbank Museum & Arts & Crafts Society with a grant in support of our free, community Family Day activity.
To learn more visit: https://www2.gov.bc.ca/…/celebrating…/bc-family-day.
For inquiries and more information contact the Westbank Museum by phone at 250-768-0110, or by email at info@westbankmuseum.com.
---
---
Other Events You Might Like
Live Jazz/Blues Wednesdays
Nov 29 @ 7:00 pm - 9:00 pm
Femme Fatale @ The Broken Hearts Club
Nov 30 @ 7:00 pm - 10:00 pm
Trivia Night @ Friends Pub
Dec 01 @ 7:30 pm - 9:00 pm