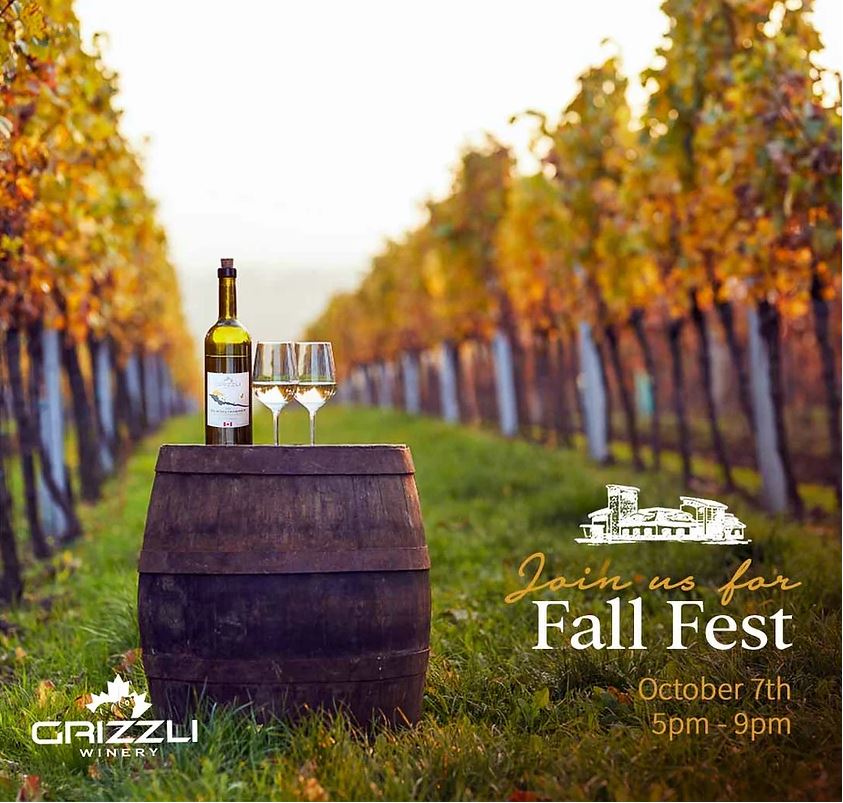 Fall Fest
Oct 07 @ 5:00 pm - 9:00 pm
Grizzli Winery
2550 Boucherie Rd,West Kelowna, BC, ,
VIEW MAP
Join us Thanksgiving Long Weekend for our highly anticipated Fall Fest & charity show to get you in the mood for Fall. An outdoor family-friendly evening in support of local charity Paws it Forward Dog Rescue – complete with a Fall pop-up market, pumpkins, wine tastings and live entertainment from local musicians. 100% of your ticket will be donated to Paws it Forward Dog Rescue! Shop local and connect with your community.
Tickets are $15 in advance, $20 at the door and will give you access to Fall Fest, pop-up market & charity show – seating is first come, first serve and limited as this is an open flow market.
Family and pet friendly!
Tickets – stay tuned! Follow us on social and join our newsletter to stay up to date and be in the know when tickets drop!
Musician announcement – stay tuned!
Vendor lineup – stay tuned!
|| Paws it Forward Dog Rescue || Here at Paws It Forward, we are driven by a single goal; to do our part in making the world a better place for all animals. Every dog deserves a chance to have a better life. Every dog deserves to be treated humanely. It doesn't matter where they come from, what breed they are, or what size they may be. We are their voice. Our focus is our dogs; we do not allocate any funds for staff, and use all donations towards vet care, supplies, transportation and dog food. Our entire Board of Directors volunteers their time and skills to ensure each and every dog that joins our program receives all the care they need. We fundraise to cover all our expenses with no government funding. All our dogs live in loving foster homes until adopted.
Ticket info: https://www.grizzliwinery.com/events/fall-fest
---
---
Other Events You Might Like
Gellatly Nut Farm Tours
Oct 04 @ 1:00 pm - 2:45 pm
Nature Inspired Cards
Oct 04 @ 9:30 am - 11:00 am
Sip & Dip @ Urban Distilleries & Winery
Oct 05 @ 6:00 pm - 8:30 pm