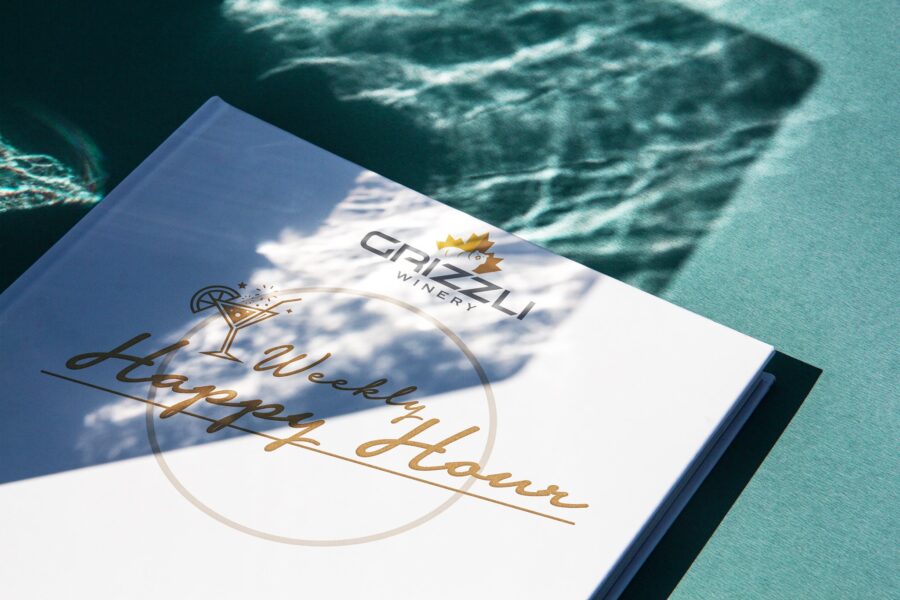 Happy Hour @ Grizzli Winery
Date List
This event occurs Weekly
Fri January 14, 2022
Fri January 21, 2022
Fri January 28, 2022
Fri February 04, 2022
Fri February 11, 2022
Fri February 18, 2022
Fri February 25, 2022
Fri March 04, 2022
Fri March 11, 2022
Fri March 18, 2022
Fri March 25, 2022
Fri April 01, 2022
Fri April 08, 2022
Fri April 15, 2022
Fri April 22, 2022
Fri April 29, 2022
Grizzli Winery
2550 Boucherie Rd,West Kelowna, BC, ,
VIEW MAP
Make Friday the HAPPIEST night of the week!
Be escorted back in time every Friday from 4pm – 6pm as you enter Grizzli's wine lounge experience the breathtaking West Kelowna mountains, listening to local Okanagan musicians while enjoying happy hour priced wine and wine-based cocktails.
Enjoy live music from the likes of Memphis to Motown singer Rick "Poppa Dawg" Halisheff, local musician Jeremy Messenger and award winning Jazz vocalist Anna Jacyszyn.
Sit back and relax with a glass of wine, a bottle to share with friends, or a specialty wine-based cocktail mixed up by local mixologist The Bar Travelling Man. With a range of wine, martinis, spritzers and sours, there is something on the menu for everyone.
January 2022 Lineup:
– January 7 Anna Jacyszyn & Loni Moger
– January 14 Rick "Poppa Dawg" Halisheff
– January 21 Double Sharp Duet
– January 28 Rick "Poppa Dawg" Halisheff
Feb Line up TBA
---
---