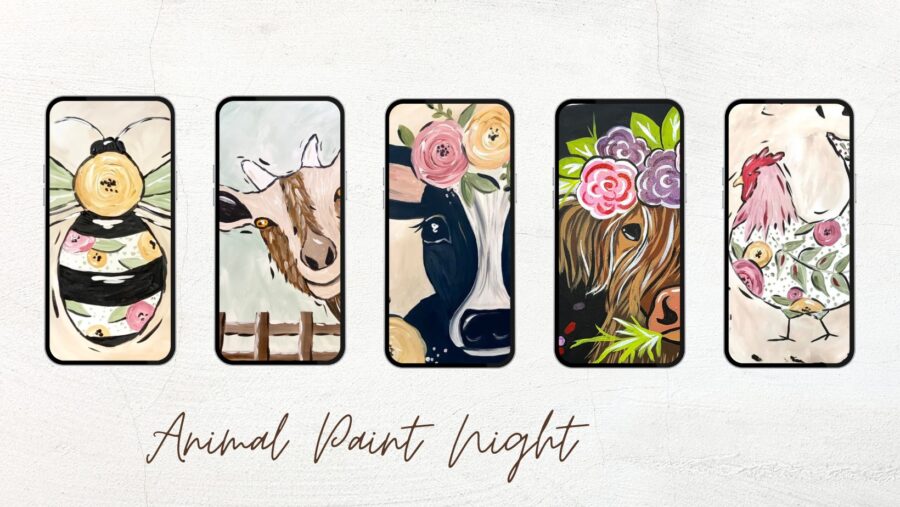 Paint Night
THIS EVENT HAS PASSED
Kelly O'Bryan's West Kelowna
3470 Carrington Rd, West Kelowna, BC
VIEW MAP
Painter's Choice ~ Animal Paint Night ~
Kelly O'Bryan's WEST KELOWNA
Tuesday ~ January 21
7:00 – 9:00 pm
Choose to paint a cow, bee, goat, highland cow or rooster. Your canvas will be pre-traced so that you can relax and enjoy your time alone or with your friends.
All supplies will be provided to complete your animal painting at this 1 1/2 hour event. Enhance your canvas with a wood pine frame if you like. It will be a raw pine that you can paint the color of your choice.
Contact us at info@monetmeetsmerlot.com or call Lynn at 780-965-4237 if you need more info or have questions.
Kelly O'Bryan's WEST KELOWNA
3470 Carrington Road
Ticket Info: www.monetmeetsmerlot.com/store/p388/Paint_Night_Kelly_O%27Bryan%27s_WEST_KELOWNA_February_21.html
---
---
Other Events You Might Like
Live Jazz/Blues Wednesdays
Nov 29 @ 7:00 pm - 9:00 pm
Femme Fatale @ The Broken Hearts Club
Nov 30 @ 7:00 pm - 10:00 pm
Trivia Night @ Friends Pub
Dec 01 @ 7:30 pm - 9:00 pm