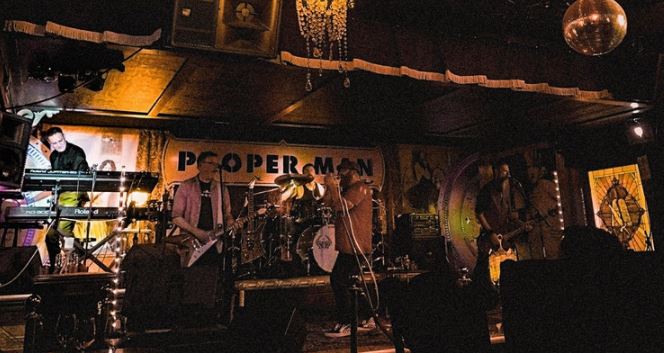 Proper Man Music & Wine Event
Dec 03 @ 9:00 pm - 11:00 pm
Crown & Thieves
3887C Brown Rd,West Kelowna, BC, ,
VIEW MAP
Rock out with Proper Man in the Broken Hearts Club at Crown & Thieves
Join us for an evening of Crown & Thieves Wine, Prohibition Era inspired cocktails, and the music of the World Famous Proper Man Band! Reserve a table for you and your friends in the Speakeasy that has the whole town buzzing, The Broken Hearts Club. Enjoy a welcome glass of wine on the house when you enter our one-of-a-kind tasting room. If you're lucky, Proper Man Lead Singer and Crown & Thieves Head Winemaker Jason Parkes may slip in an anecdote or two about his love for wine and music.
This event will have a maximum attendance of 50 people with covid safety protocols and social distancing measures in place. Tickets are $60/person, with purchase available by table.
Events will require proof of two vaccinations for covid-19 for all attendees in accordance with provincial government mandates.
Ticket information: https://www.eventbrite.ca/e/proper-man-music-wine-event-at-crown-thieves-tickets-171493831667
---
---