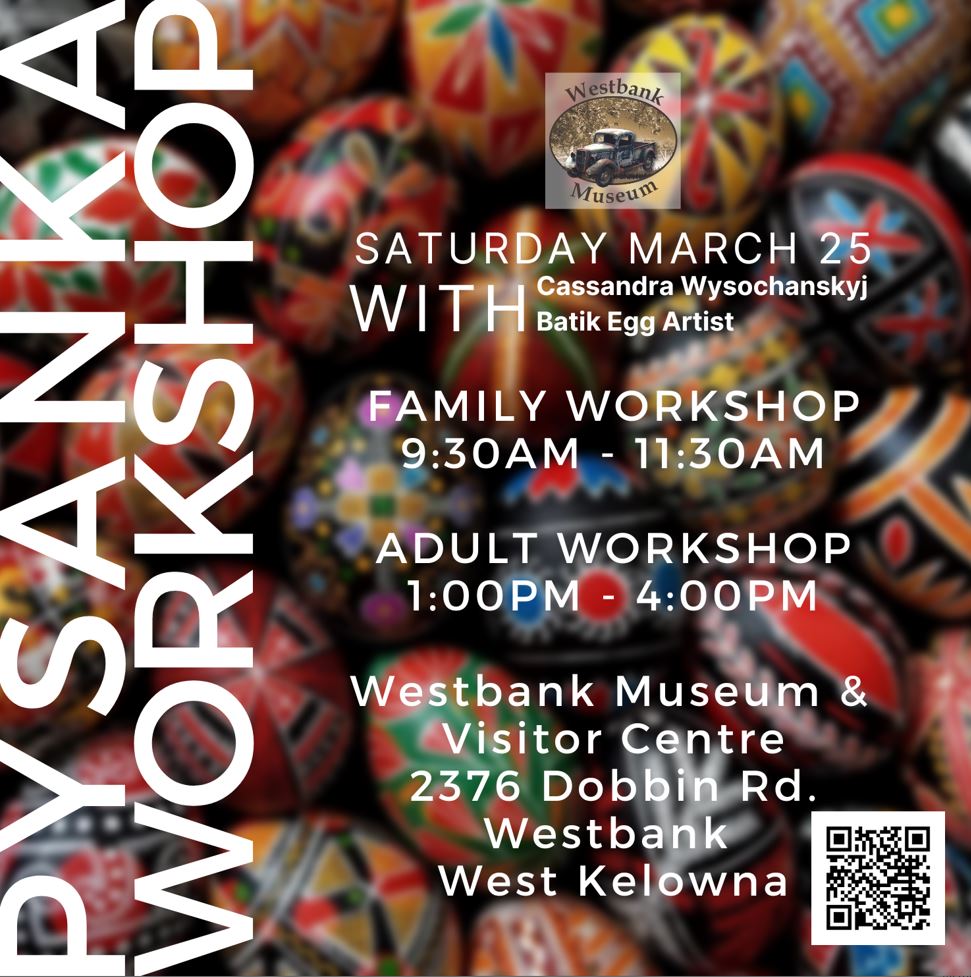 Pysanka Workshop - Family Workshop
Mar 25 @ 9:30 am - 11:30 am
Westbank Museum
2376 Dobbin Rd (Hwy 97),West Kelowna, BC, ,
VIEW MAP
Come learn how to make traditional Pysanka (Ukrainian Easter Eggs) at the Westbank Museum with local artist, Cassandra Wysochanskyj.
There will be two workshops:
1) Family workshop 9:30 AM – 11:30 AM: $30 per child, $40 per participating adult, $90 per family (2 children + 1 adult, or 1 child + 2 adults). Participating children must be supervised by an adult.
2) Adult workshop 1:00 PM – 4:00 PM: $40 per person. 2 eggs will be included along with all of the supplies needed. You must bring your own container to take your Pysanka home in (if you wish to make more than 2 eggs you must bring your own additional eggs).
To register call the museum at 250-768-0110 to pay with credit card; stop by the museum at 2376 Dobbin Rd, West Kelowna, to pay with card, cheque, or cash; or send an e-transfer to info@westbankmuseum.com.
We only have space for 20 participants in each workshop so registering beforehand is encouraged!
https://www.facebook.com/events/906050730745899/
---
---