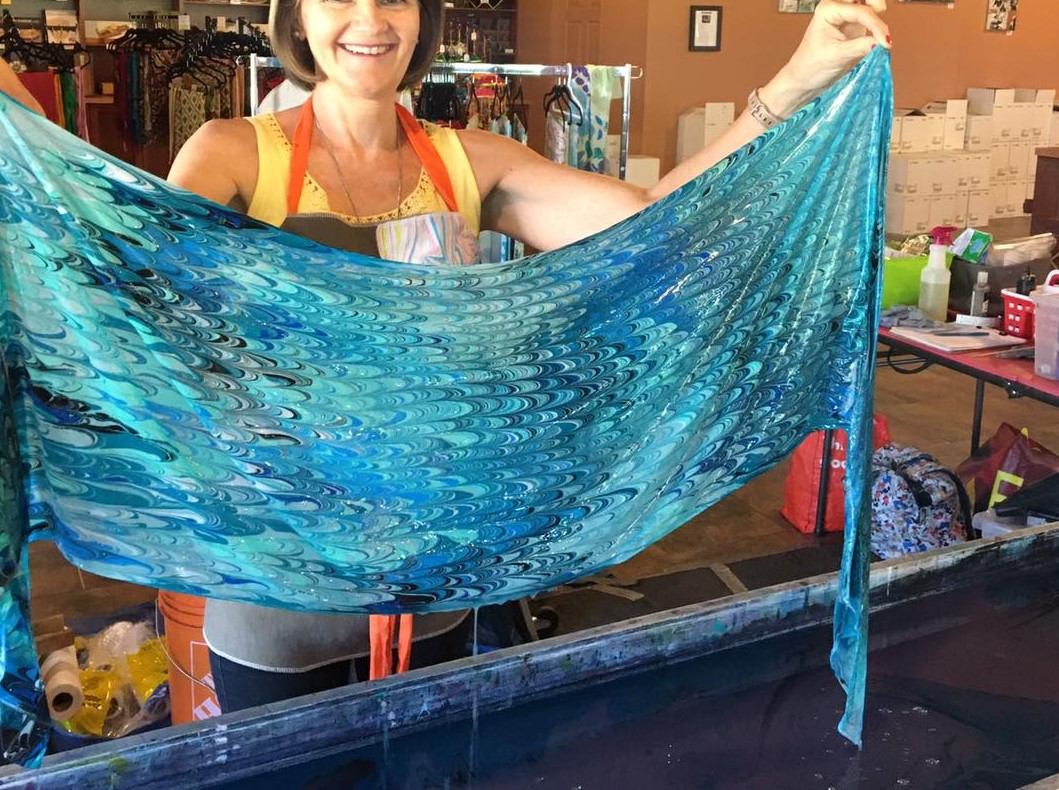 Sip and Dip Workshop @ Volcanic Hills
THIS EVENT HAS PASSED
Volcanic Hills Estate Winery
2845 Boucherie Rd ,West Kelowna, BC, V1Z 2G6, Canada
VIEW MAP
Colour Drop Design brings the beautiful, ancient art of water marbling to the 21st century by inviting you to be the artist. Come and make your own water marbled silk scarf. We have four dates available- September 26, October 25, November 22, December 6.
Each 2 HOUR workshop begins with a hands on demonstration. Each artist chooses their colours and floats the paint, one drop at a time, on the surface of the water, then uses marbling combs, rakes, or stylus to create the design of their liking.
If you can put ketchup on a hot dog, you can do this art!
All tickets include a wine tasting.
PURCHASE TICKETS HERE:
NOVEMEBER 22-https://www.showpass.com/nov22/
DECEMBER 6-https://www.showpass.com/dec6/
*WORKSHOPS ARE BOOKED BY TIMESLOT, WHEN BOOKING CLICK ON SELECT TIME TO CHOOSE YOUR TIME.
ALL AGES WELCOME
Maximum 6 participants per time slot.
For any questions regarding this event, please contact Krista from Colour Drop Designs, directly.
colourdropdesign@hotmail.com
(250) 878-2452
---
---