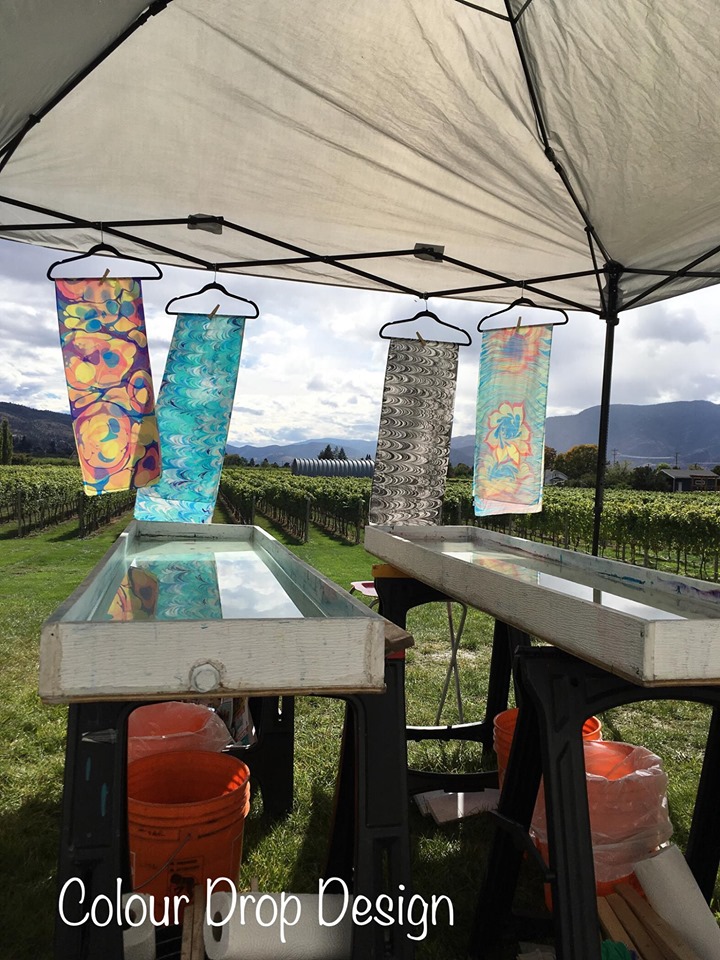 Sip and Dip Workshop
THIS EVENT HAS PASSED
Indigenous World Winery
2218 Horizon Dr,West Kelowna, BC, ,
VIEW MAP
Creatively Made By YOU!
You are invited to a Sip and Dip workshop at Indigenous World Winery. Come sip on wine and create your own piece of wearable art. Here's a little info about what we will be creating…
We bring the beautiful, ancient art of water marbling to the 21st century by inviting you to be the artist. Come and make your own water marbled silk scarf, or art canvas. Each artist chooses their colours and floats the paint one drop at a time on the surface of the water, then uses marbling combs, rakes, or stylus to create the design of their liking. My husband likes to tease me that if you can put ketchup on a hotdog you can do this art! We will be creating silk scarves and enjoying a glass of wine for $47. We will also have a cash bar available. So join us and enjoy the amazing views, great wine, and create a silk scarf!
Tickets are booked by timeslot…for example, 130-330pm silk scarf. In that timeslot we will show you a demonstration, and then you will create your masterpiece, and watch others create! Up to 15 tickets per timeslot available.
---
---