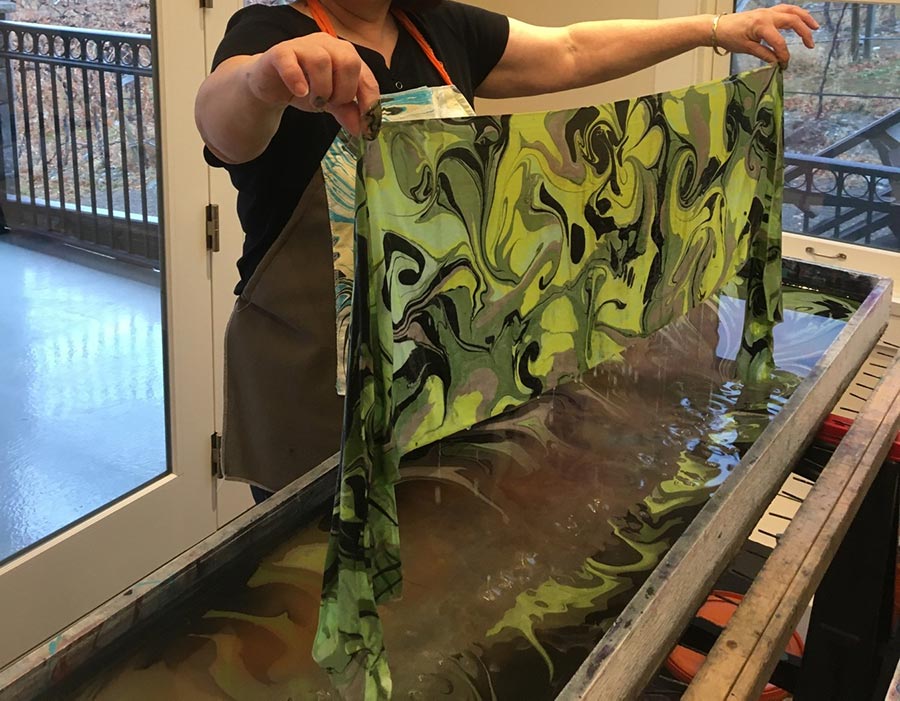 Sip & Dip Workshop
Feb 21 @ 11:00 am - 5:00 pm
Volcanic Hills Estate Winery
2845 Boucherie Rd ,West Kelowna, BC, V1Z 2G6, Canada
VIEW MAP
Create a Scarf – Sip & Dip Workshop
Join us to create with the magic of water marbling!
Choose one of our workshop time blocks:
> 11:30am-2:30pm
> 2:00pm-4:30pm
We bring the beautiful, ancient art of water marbling to the 21st century by inviting you to be the artist. Come and make your own water marbled silk scarf. Each artist chooses their colours and floats the paint one drop at a time on the surface of the water, then uses marbling combs, rakes, or stylus to create the design of their liking. My husband likes to tease me that if you can put ketchup on a hotdog you can do this art! All tickets include silk scarf, and a glass of wine. All ages welcome.
Cost: $42.39
www.eventbrite.ca/e/create-a-silk-scarf-sip-dip-workshop-volcanic-hills-winery-tickets-127378788385
---
---