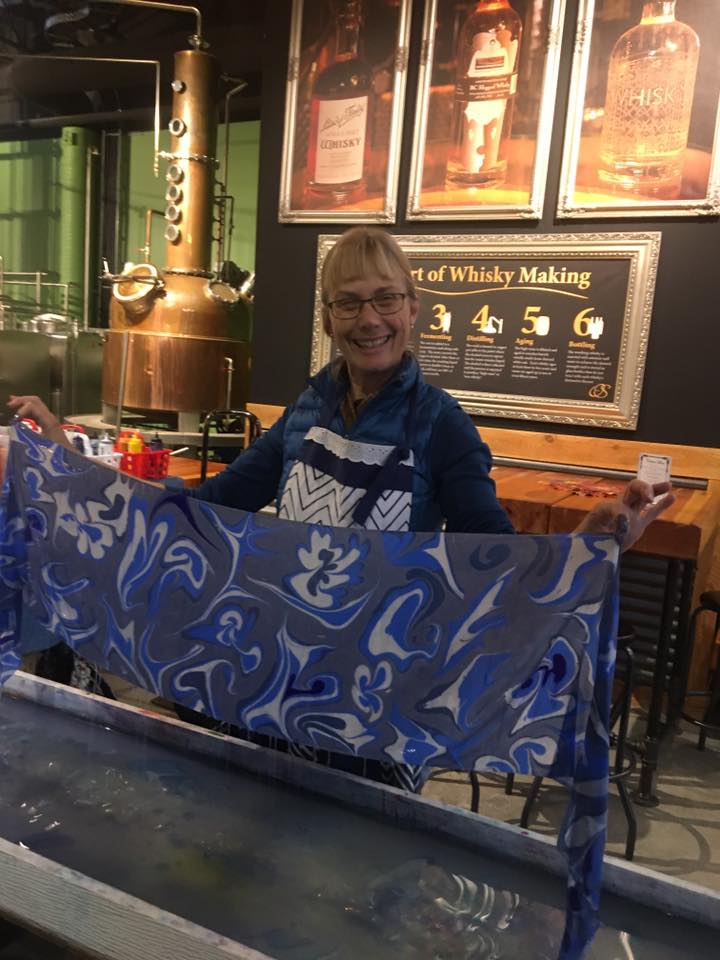 Sip & Dip Workshop @ Volcanic Hills
Apr 19 @ 11:00 am - 5:00 pm
Volcanic Hills Estate Winery
2845 Boucherie Rd ,West Kelowna, BC, V1Z 2G6, Canada
VIEW MAP
Join us to create with the magic of water marbling!
Choose one of our three workshop time blocks:
> 1130am-130pm
> 130pm-330pm
> 330pm-5pm
We bring the beautiful, ancient art of water marbling to the 21st century by inviting you to be the artist.  Come and make your own water marbled silk scarf. Each artist chooses their colours and floats the paint one drop at a time on the surface of the water, then uses marbling combs, rakes, or stylus to create the design of their liking.  We will be creating silk scarves for $39 each.  ALL AGES WELCOME!
Cash bar available.
Tickets are booked by time slot…for example, 1130-130 silk scarf.  In that time slot we will show you a demonstration, and then you will create your masterpiece!  Up to 8 tickets per time slot available.
If you are looking for information about a private or group session please email colourdropdesign@hotmail.com.  Or you can check out our website at www.colourdropdesign.com.
---
---