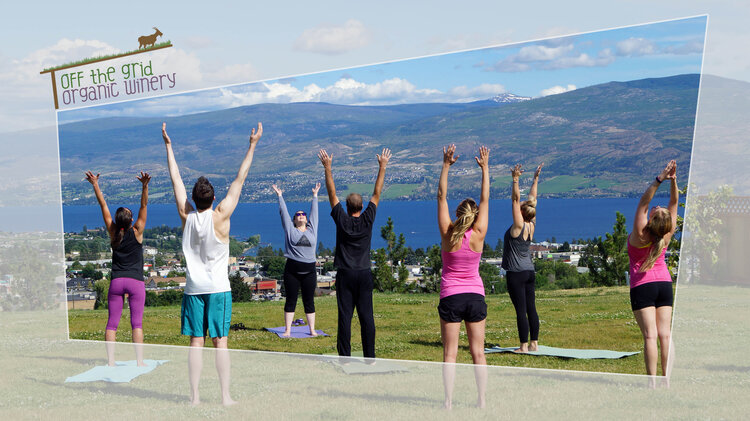 Sunday Morning Yoga @ Off the Grid
Date List
This event occurs Weekly
Sun May 02, 2021
Sun May 09, 2021
Sun May 16, 2021
Sun May 23, 2021
Sun May 30, 2021
Sun June 06, 2021
Sun June 13, 2021
Sun June 20, 2021
Sun June 27, 2021
Sun July 04, 2021
Sun July 11, 2021
Sun July 18, 2021
Sun July 25, 2021
Sun August 01, 2021
Sun August 08, 2021
Sun August 15, 2021
Sun August 22, 2021
Sun August 29, 2021
Sun September 05, 2021
Sun September 12, 2021
Off the Grid Organic Winery
3623 Glencoe Rd,West Kelowna, BC, ,
VIEW MAP
Sunday Morning Yoga with Hayley Paynter
Join owner & yoga instructor Hayley Paynter for outdoor yoga in the Vineyard. Weather permitting $20 drop in or reserve your spot online.
This is a 1-hour yoga class offered in the outdoor gardens. If yoga is rained out, you will be credited for another Sunday Yoga – you will be emailed to re-book date.
The food truck is serving eggs benny artisan pizza and fresh coffee. It opens at 11 am.
* social distance between attendees
* Please bring your own water bottle & yoga mat
* Wine shop is open for tastings – reservations are recommended
---
---