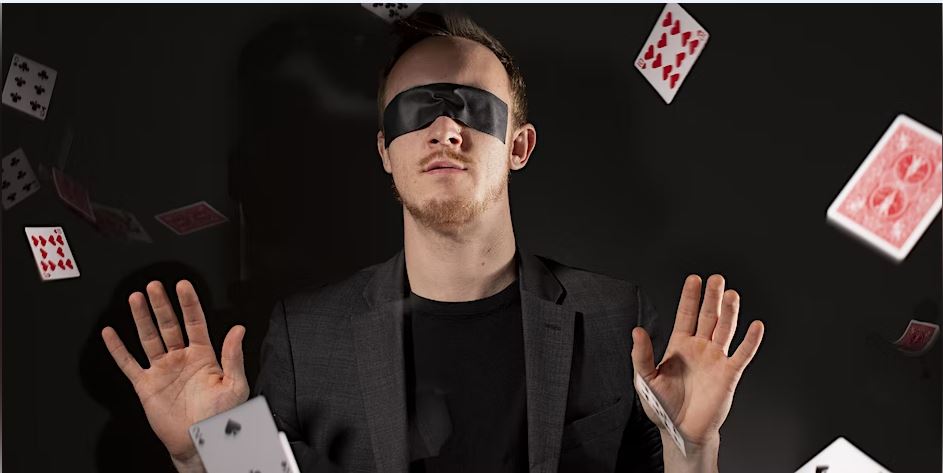 The Art of Magic & Illusion
THIS EVENT HAS PASSED
Crown & Thieves
3887C Brown Rd,West Kelowna, BC, ,
VIEW MAP
Join us for an evening of magic and mystery in the Broken Hearts Club Speakeasy with our resident magician Ryan Lackey. Ryan's blend of astonishing mentalism, comedy and unbelievable illusions create a truly impossible and unforgettable experience. And it all happens in the hands and minds of the audience.
Ryan's Tricky Business show has garnered attention all across Canada. As '2017's Mentalist of the Year' through the Canadian Association of Magicians and PCAM (Pacific Coast of American Magicians), Ryan will dive into the minds of your audience, performing world-class mind-reading stunts and stunning illusions right before your eyes!
Cocktails, wine and more available for purchase.
Doors Open 7:00pm – Show Start 8:00pm.
Seating for events in the speakeasy is preassigned, not first come first served. If you would like to be seated with a group that purchased tickets separately please include the name in our order form.
Ticket info: https://www.eventbrite.ca/e/the-art-of-magic-illusion-the-broken-hearts-club-tickets-571156964857
---
---
Other Events You Might Like
Trivia Night @ Friends Pub
Dec 01 @ 7:30 pm - 9:00 pm
Sip & Dip @ Urban Distilleries & Winery
Dec 01 @ 6:00 pm - 10:30 pm
Light Up 2023
Dec 01 @ 5:00 pm - 8:00 pm