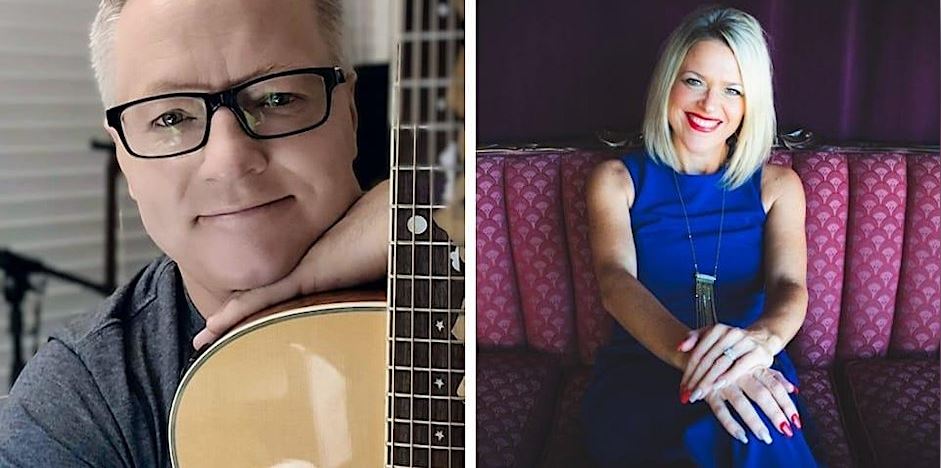 The Dynamic Duo Brad and Kinga
THIS EVENT HAS PASSED
Crown & Thieves
3887C Brown Rd,West Kelowna, BC, ,
VIEW MAP
Kinga and Brad "The Dynamic Duo"
Kinga Heming
Kinga was born Poland, lived for a short while in Amsterdam, then immigrated with her family to Canada. She now resides in beautiful Kelowna, BC. Growing up, Kinga's home was filled with music With her jazz-performing father and music-loving mother, she was constantly exposed to vocal pop and jazz records, such as The Platters, Tony Bennett, and Frank Sinatra.
In her teens, she discovered and began learning the repertoires of many great jazz vocalists, including Diana Krall, Dianne Reeves, Sarah Vaughan, Natalie Cole, and especially Ella Fitzgerald.
Kinga studied voice and theory at Humber College, Toronto, where she also served as an instructor for voice, piano, music theory, and ear training and improvisation to both child and adult students.
Her latest GRAMMY nominated album, "Forever in my Heart," is a collection of songs that she refers to as a "book written about her personal life."
Kinga's years of jazz gigs around the Okanagan have made her a cornerstone of the local jazz scene.
Brad Krauza
Brad was born in Prince George, BC and raised in Kamloops. He now resides in Kelowna as a vocalist and acoustic and bass guitarist. He has proven time and again that his passion and commitment for the music industry is what keeps his heart pumping.
For more than 35 years, Brad has performed with the very well-established and sought-after cover bands The Young'Uns and LINUS. Between the two, he's played many different genres of music, but says, "if it makes you feel happy, it's great music no matter the genre."
When he's not performing, Brad is a promoter for music events, entertainment, arts, and culture in the community He also coordinates fundraising events, music awards, and golf tournaments in the Thompson/Okanagan region.
The Dynamic Duo
In 2020, Kinga and Brad collaborated musically for the first time, when they joined forces during the pandemic on a personal level. They decided to share their talents with the world by releasing their rendition of the Lady Gaga/Bradley Cooper classic "Shallow," which has nearly 80,000 views YouTube.
Today, this dynamic duo have performed at sold out venues throughout the Okanagan and have established themselves in the local music scene.
Doors will open at 6pm, with show starting at 7pm. As always – wine, cocktails, beer & more are available for purchase.
Seating for events in the speakeasy is preassigned, not first come first served. If you would like to be seated with a group that purchased tickets separately please include their name in the order form.
---
---
Other Events You Might Like
Gellatly Nut Farm Tours
Oct 04 @ 1:00 pm - 2:45 pm
Nature Inspired Cards
Oct 04 @ 9:30 am - 11:00 am
Sip & Dip @ Urban Distilleries & Winery
Oct 05 @ 6:00 pm - 8:30 pm