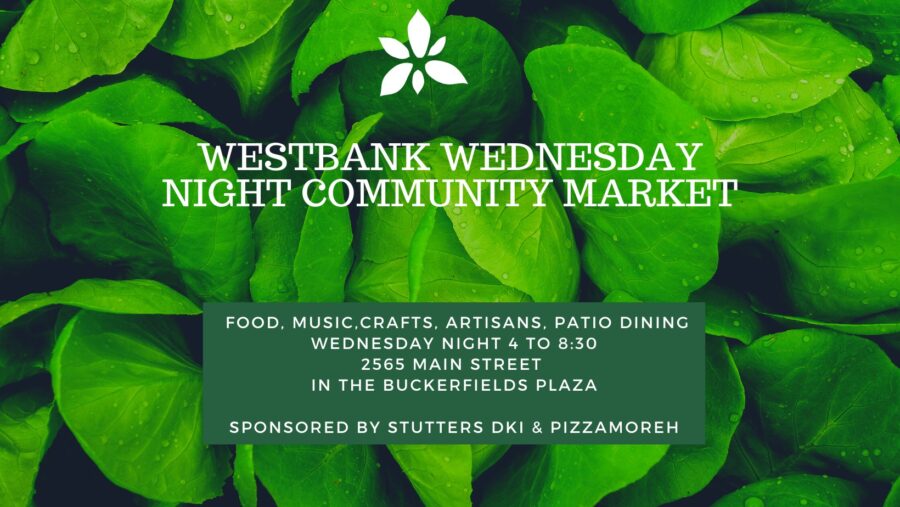 Westbank Wednesday Night Community Market
Date List
This event occurs Weekly
Wed June 09, 2021
Wed June 16, 2021
Wed June 23, 2021
Wed June 30, 2021
Wed July 07, 2021
Wed July 14, 2021
Wed July 21, 2021
Wed July 28, 2021
Wed August 04, 2021
Wed August 11, 2021
Wed August 18, 2021
Wed August 25, 2021
Wed September 01, 2021
Wed September 08, 2021
Buckerfields Plaza
2565 Main St,West Kelowna, BC, ,
VIEW MAP
It's the community at its best at this Wednesday night market. Find unique curated artisans, bakers, preservers, farm fresh eggs, fresh produce/fruit, entertainment, patio dining, food trucks and more.
Takes place each Wednesday night in the Buckerfields Plaza (2565 Main St) in Westbank Centre. Sponsored by Stutters DKI & Pizzahmoreh.
Time: 4:00 – 8:30 pm
---
---