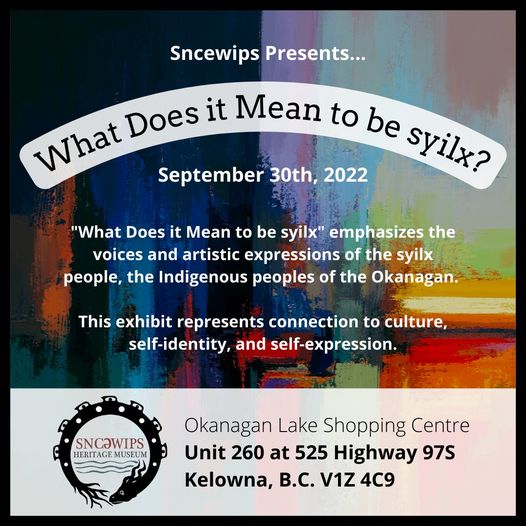 What Does it Mean to be syilx?
Sep 30 @ 10:00 am - 4:00 pm
sncewips Heritage Museum
#260, 525 Hwy 97, West Kelowna, BC
VIEW MAP
Join us on the National Day of Truth & Reconciliation (Friday, September 30th) for the premiere of our newest exhibit, "What Does it Mean to be syilx?"!
Drop in for bannock, tea, and to learn all about the syilx people 👏
This exhibit focuses on the voices of our community members and their artistic/written expression of identity. It will also give our visitors a chance to answer the question "What Does it Mean to be Canadian?" as a way of exploring the identities of two of the many groups of people who are lucky enough to call the Okanagan home.
---
---