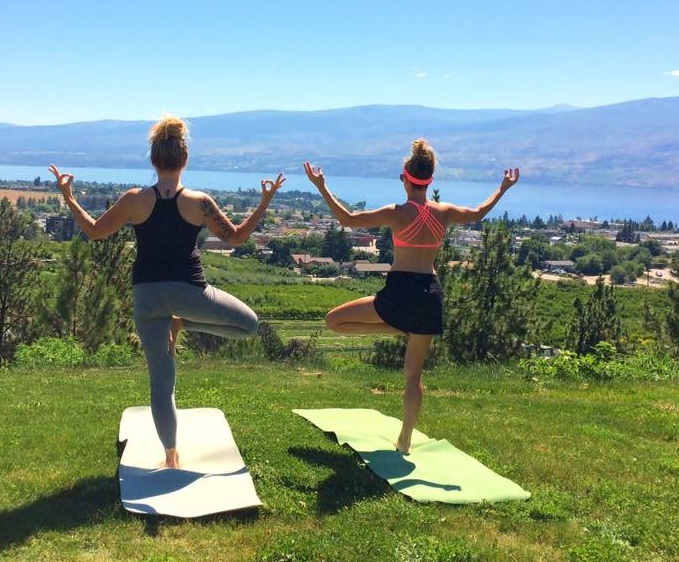 Yoga & Wine @ Off the Grid
Date List
This event occurs Weekly
Sun August 16, 2020
Sun August 23, 2020
Sun August 30, 2020
Sun September 06, 2020
Sun September 13, 2020
Sun September 20, 2020
Sun September 27, 2020
Off the Grid Organic Winery
3623 Glencoe Rd,West Kelowna, BC, ,
VIEW MAP
2020 Outdoor yoga classes are being offered Sunday's until – September 27th 10-11am!!
All levels welcome.
$20 for all levels yoga, option for delicious brunch at our food truck to follow!
Due to social distancing we are limiting the number per class. Please book online to secure your spot. (link to book at bottom of the page)
About Hayley Paynter
Hayley Paynter is a certified yoga teacher with a background in Bikram, Prenatal yoga, Power and Yin Yoga. Hayley has taught all over the world, but loves the energy at Off the Grid, as one of the winery's founding family members, she brings a unique balance to her teaching, with a reputation for providing a grounding and supported experience, with a goal to help you get what it is you need out of your practice.
Hayley offers private/semi-private classes by request, creating a customized yoga experience for your needs.
If you would like to book a private yoga event or if you have a gift certificate for yoga from a previous year please contact us here to book.
---
---