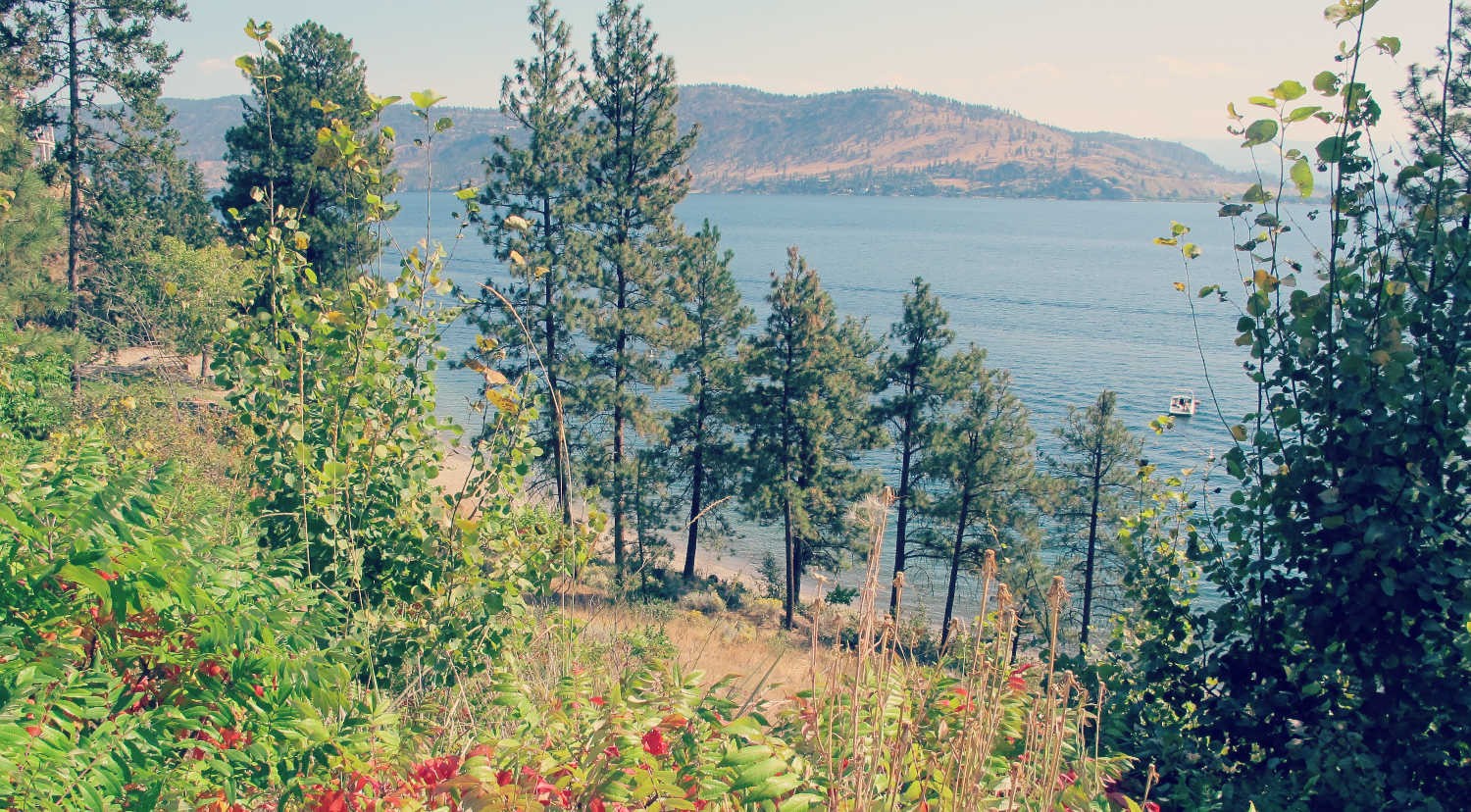 Bear Creek Provincial Park Hiking Trails
Address
Westside Rd, West Kelowna
VIEW MAP
BEAR CREEK PROVINCIAL PARK HIKING TRAILS
Distance/Duration: various routes; Canyon Rim Trail 2.5 km/2 hrs – Loop Trail 15 minutes
Elevation Gain: 90 metres maximum
Difficulty Level: moderate – trail is well maintained
Note: There are stairs on some routes.
GPS: 49.927696, -119.512632
Access Points: Turn onto Westside Road from Hwy 97. Follow Westside Road for approx. 5 km. Parking area well marked with signage. The hiking trails are on the west side of the road (away from the lake).
About this Trail: This hike has three well-marked loops that begin at a common trailhead. The easiest is the quick 15 minute Loop Trail. For those looking for a slightly longer trail, the 1.4 km Mid Canyon Trail is for you, but please note there are no washroom facilities along this loop. The longest is the 2.5 km Canyon Rim Trail. Features of this trail include some considerable stairs, lookout points and there are washroom facilities. As in any wilderness setting, hikers should be aware of wildlife, such as rattlesnakes, bears and coyotes.
CAUTION: There are some steep drop-offs in several locations.
Features: tree frogs in the spring, crickets in the summer, canyon, steep terrain, waterfall, footbridges
PDF Map of Bear Creek Provincial Park
GPS Recording of Trail from Alltrails.com
---
Other Listings You Might Like