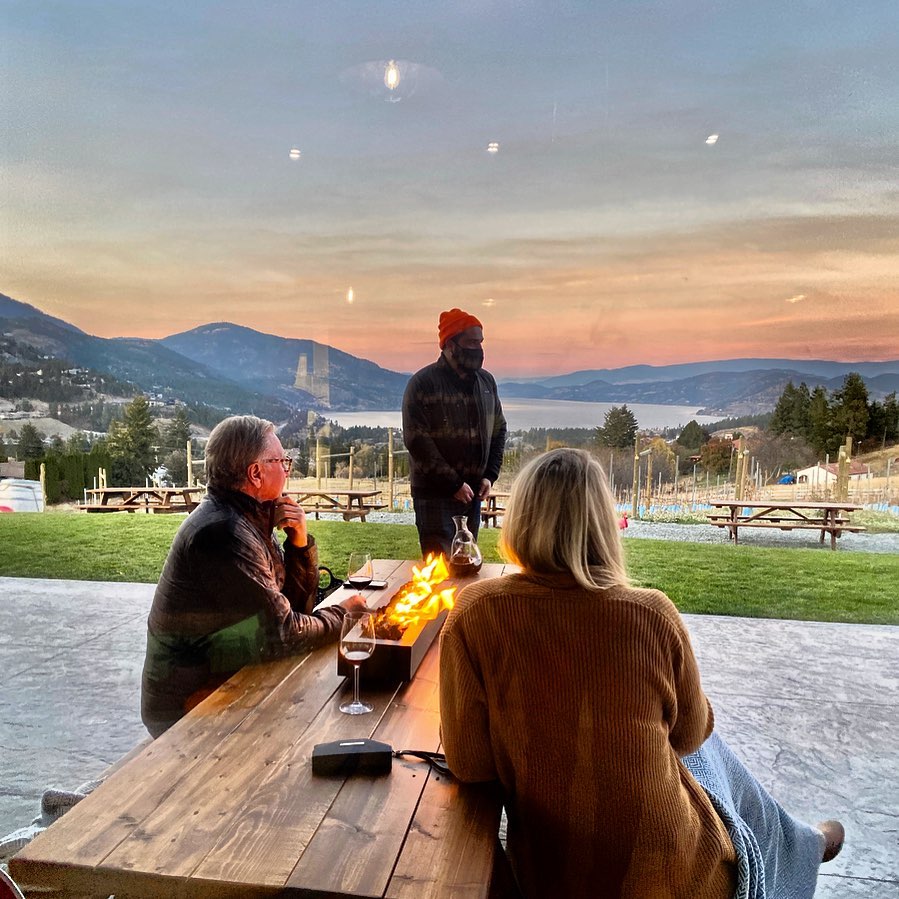 Black Swift Vineyards
Address
2345 Boucherie Rd, West Kelowna
VIEW MAP
Specialists in small lot, single vineyard wines; Black Swift and our second label, Screaming Frenzy aim to show case the best of BC. Visit us soon, no bookings required.
Black Swift Vineyards is a premium, single vineyard wine producer based on the rapidly evolving regions of the Okanagan and Similkameen Valleys. Our dedication is to produce world class of wines that showcase the unique character of our vineyards and region. While only around 9000 acres, these regions are distinct in the world of wine for their exceptional range and ability to grow a diverse array of premium vitis vinifera grapes. From North to South and East to West, we enjoy a multifaceted variety of soil types, topography, climates, and people. It is our quest to explore and celebrate these differences through farming various varietals in the localities that we feel suit them the most. In this way we hope to help share with the world the incredible depth, variety, complexity, and most importantly quality, that British Columbia wine has to offer.
Thus it is our quest to create a single vineyard, multi-regional wine project in British Columbia; one which seeks to capture the diversity of our young, but exceptional region.
We hope you enjoy the wines as much as we enjoy working with the lands that they are from.
---
Other Listings You Might Like