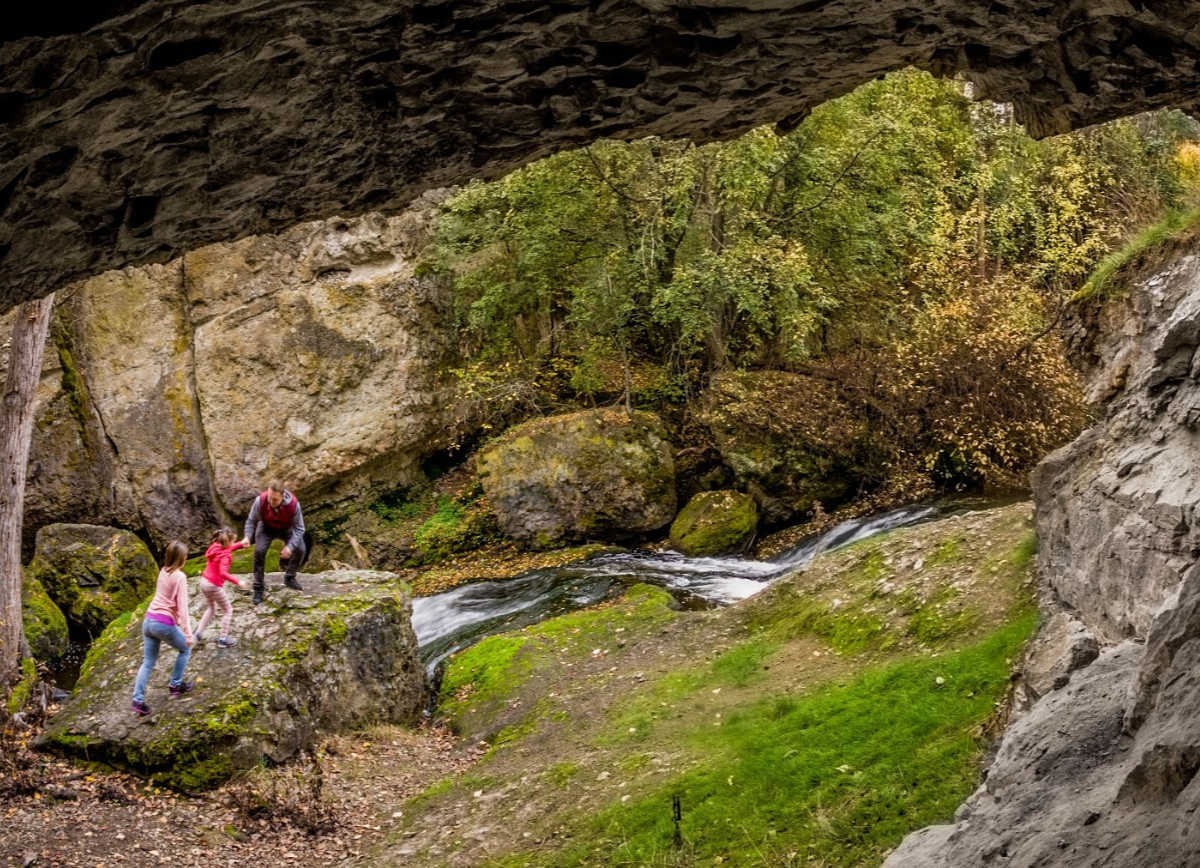 Glen Canyon South Regional Park
Address
4258 Gellatly Rd, West Kelowna
VIEW MAP
GLEN CANYON REGIONAL PARK (SOUTH)
Distance/Duration: 2.2 km one way/2.25 hours for the Glen Canyon Green Way Trail
Elevation Gain: 80 metres
Difficulty Level: moderate (stairs)
GPS: 49.825429, -119.642256 or 49.827054, -119.636830
Access Points: Three access points: The main parking area at the south end of the park at 4258 Gellatly Rd South or next to the Holiday Inn on Hebert Road or along Gellatly Road near the mailboxes by Glen Canyon Drive. There is limited parking at these two other entrances and it is advised to use the main parking area entrance. Here you will also find a park map highlighting the different trails within the regional park.
About this Trail: The south park features three different trails, the Glen Canyon Greenway Trail (2.2 km one way), The Doe Trail (0.8 km one way – access at Brown Rd) and the Buck Trail (0.2 km one way). Along the trails you will find rustic raised wooden paths, as well as a series of bridges and stairs. You can cross over Powers Creek Falls Bridge to see the 24 metre waterfall. Many of the trails in the south park are shaded from the walls of the deep canyon. This deep canyon is a relic of high erosion caused by glacial meltwater during the end of the last ice age.
CAUTION: There are some sudden steep drop-offs.
Features: waterfall, canyon, exposed sedimentary rocks, flora & fauna
The following distance graphs are from the Regional District website.
Glen Canyon Greenway/ nkʷilstənilxʷ qax

On this trail the foot path is wide with narrow sections and you will encounter stairs, boardwalks and bridges.
Doe Trail /stulɬća qax

This trail follows an old road that used to provide access to the area. A footbridge crosses the creek and joins up with the Glen Canyon Greenway Trail.
Buck Trail/pwalxkn qax

This trail connects Gellatly Rd with the Glen Canyon Greenway trail and is the easiest way to get to the bridge over Powers Creek.
---
Other Listings You Might Like