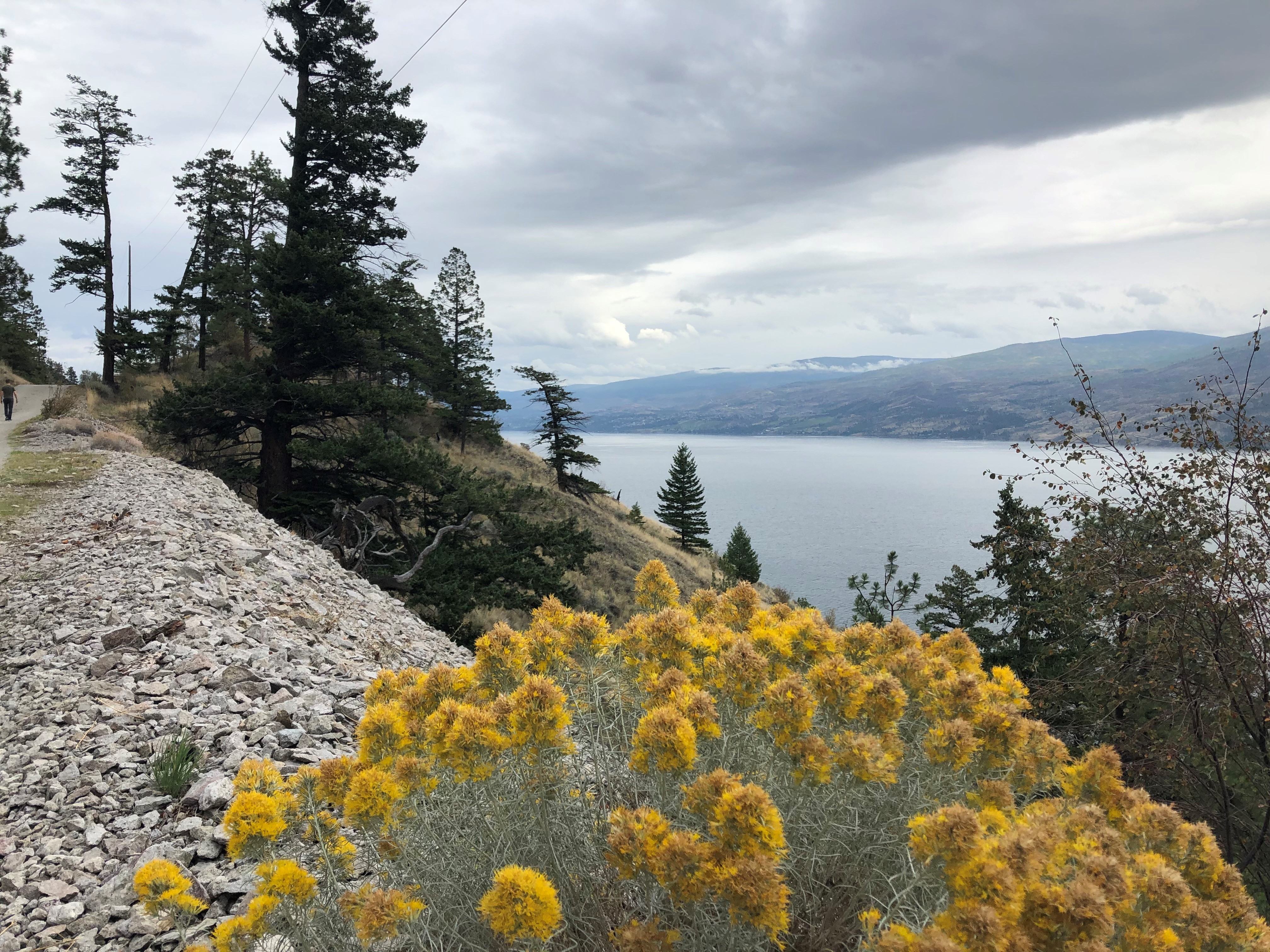 Goats Peak Regional Park
Address
2888 Seclusion Bay Rd
VIEW MAP
Goats Peak Regional Park is the newest park to open on the Westside. September 18, 2019 marked the official opening of this hillside park.
The 52-hectare park is located along Seclusion Bay Road, off Highway 97 in West Kelowna and offers two trails for hikers to explore: Big Sagebrush Trail and Mountain Goat Trail. Access to the park can be found via Seclusion Bay Road and a parking lot can be found at the Big Sagebrush Trailhead.
Big Sagebrush Trail
Rated: Moderate (Blue)
Distance: 1330m (each way)
Elevation: 75m
This point-to-point multi-use trails runs along a mountain ridge with views of Okanagan Lake along the way. The trail path is wide and users should note that on a hot summer day the trail can get very hot as there is not much shade along it.

Mountain Goat Trail
Rated: Difficult (Black)
Distance: 1270m (each way)
Elevation: 235m
This point-to-point, narrow hiking trail zig-zags up the mountain to a viewing platform at the peak.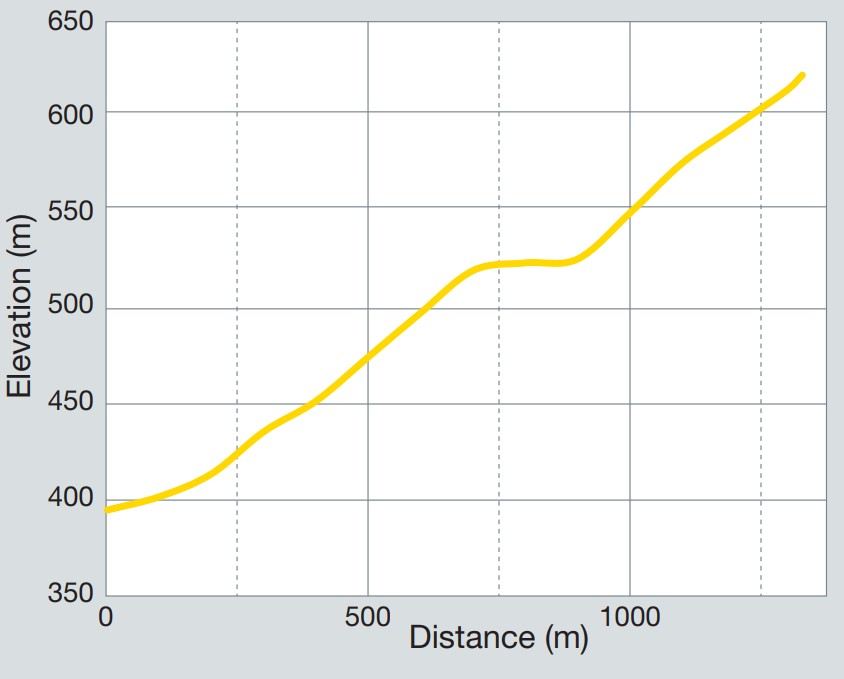 Hours
January 1 – February 28       6:00 am to 6:00 pm
March 1 – May 31                 6:00 am to 9:00 pm
June 1 – August 31               6:00 am to 11:00 pm
September 1 – October 14     6:00 am to 9:00 pm
October 15 – December 31   6:00 am to 6:00 pm
Winter: reduced maintenance of parking areas and facilities from November 1 to March 31
General information: Motorized vehicles, dogs, overnight camping, open fires, and smoking are not permitted.
LEARN MORE ABOUT THIS PARK
History of the area:
The lands around Goats Peak hold significant value to the Okanagan First Nations people. In the 1800's early European settlers used nearby lands as a means of transporting goods for the Hudson's Bay Company. The Gellatly Family grazed their angora goats in the area in the early 1900's, giving rise to the park's name. The land for Goats Peak Regional Park was acquired by the Regional District in 2014 (View Announcement Ceremony Video). The Regional Board approved the Goats Peak Regional Park Management Plan in 2016. It will guide development over the next 20 years. The goal is to protect the unique ecosystem, while providing passive recreation opportunities and connections to neighbouring trails and existing/future parks.
There are several protected ecosystems in this park including: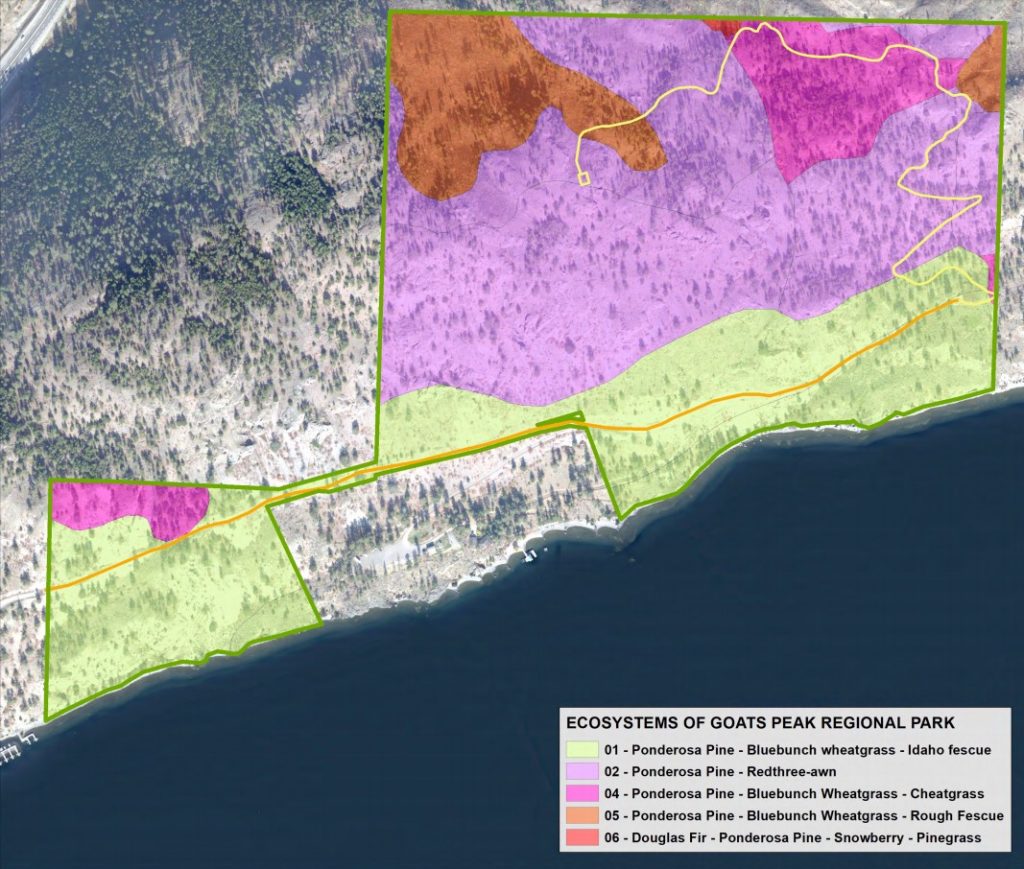 ---
Other Listings You Might Like