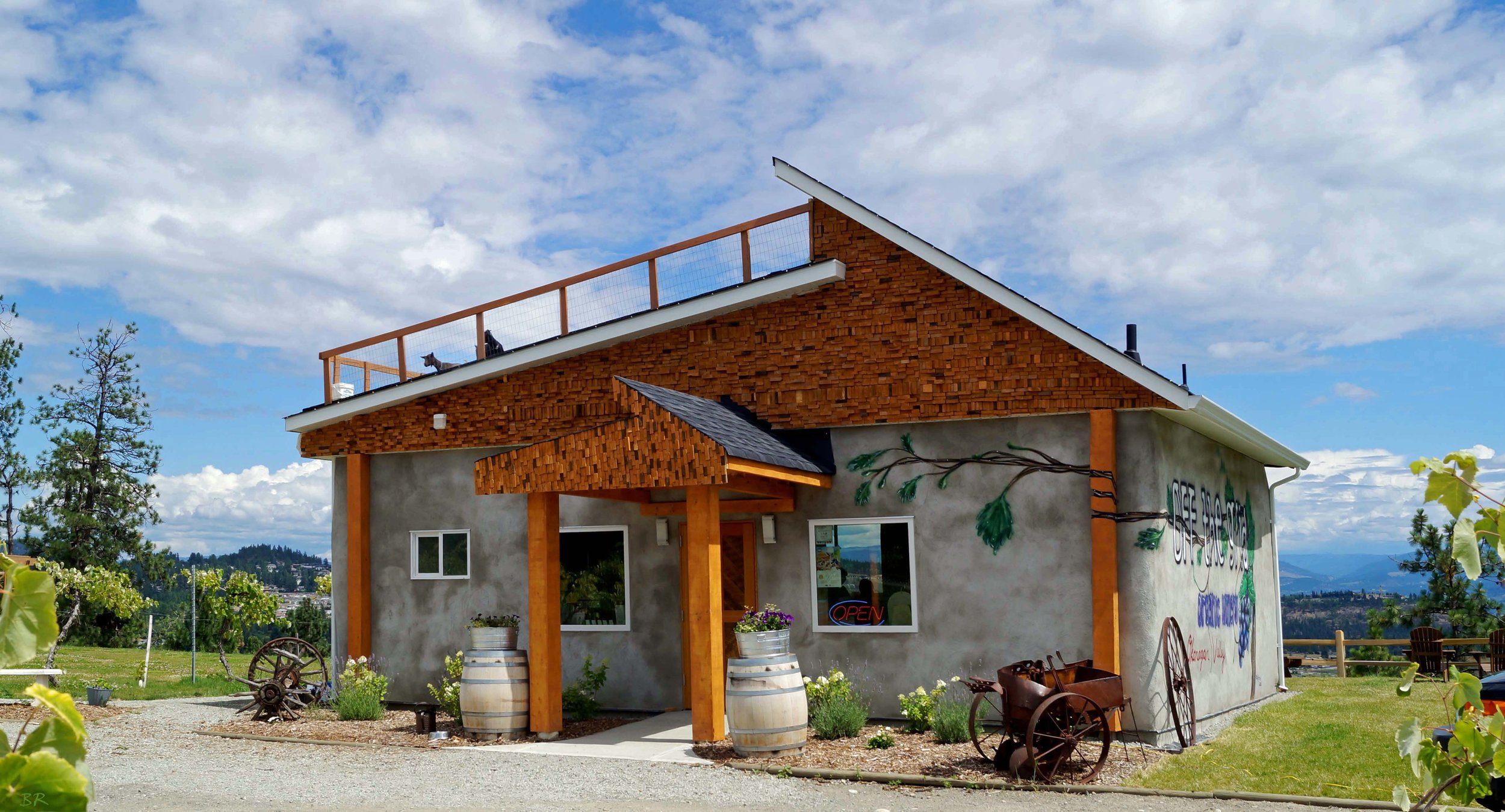 Off the Grid Organic Winery
Address
3623 Glencoe Rd, West Kelowna
VIEW MAP
Off The Grid Organic Winery. This is a family owned and operated organic winery with goats on the roof! The winery and grounds offer beautiful sweeping views of Westbank Centre and there are picnic tables with shade. During the high season, a food truck is on site.
The tasting room is nestled between the two homes of the Paynter brothers, built sustainably with straw bale walls, green roof and solar power. The proprietors have worked hard to consider the environment and the sustainability of the winery, in hopes it will be a legacy and provide for their children and their children's children, for years to come.
Together the four owners each head up one section of the Winery, Wedding and Vineyard operations. Their past experience skill and expertise marry perfectly to form a completely family operated business.
They proudly obtained certified organic status for all their vineyards in 2013, we currently grow Gewurztraminer, Chardonnay, Pinot Gris, Zweigelt, Riesling, and Pinot Noir.
The winery is also able to host weddings.
This farm has goats, sheep, rabbits and other animals, as well as a gift shop full of local crafters and farmers products.  You can enjoy food from the onsite food truck seasonally and interact with the animals.
---
Other Listings You Might Like