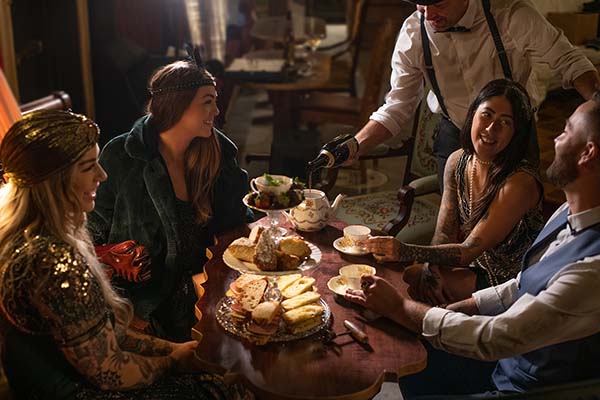 Salt & Thieves
Address
3887C Brown Rd, West Kelowna
VIEW MAP
The Crown & Thieves rooftop is ready to present, Salt & Thieves! A collaborative restaurant with local favourite Salt & Brick, Chef James Holmes, and the Scoundrels of Crown & Thieves.
As unorthodox as a European Ruin Winery with a Basement Speakeasy, Chef James is known for his ever changing menu featuring unique alternatives to share plate meals sometimes mixing in Doritos, or IPA Beer Cheese.
A marriage that began with a shared wallpaper, and a desire to make the traditionally pretentious worlds of wine and fine dining more laid back and welcoming to everyone, the Crown & Thieves and Salt & Brick collaboration is sure to turn heads and become a popular West Kelowna destination.
---
Other Listings You Might Like