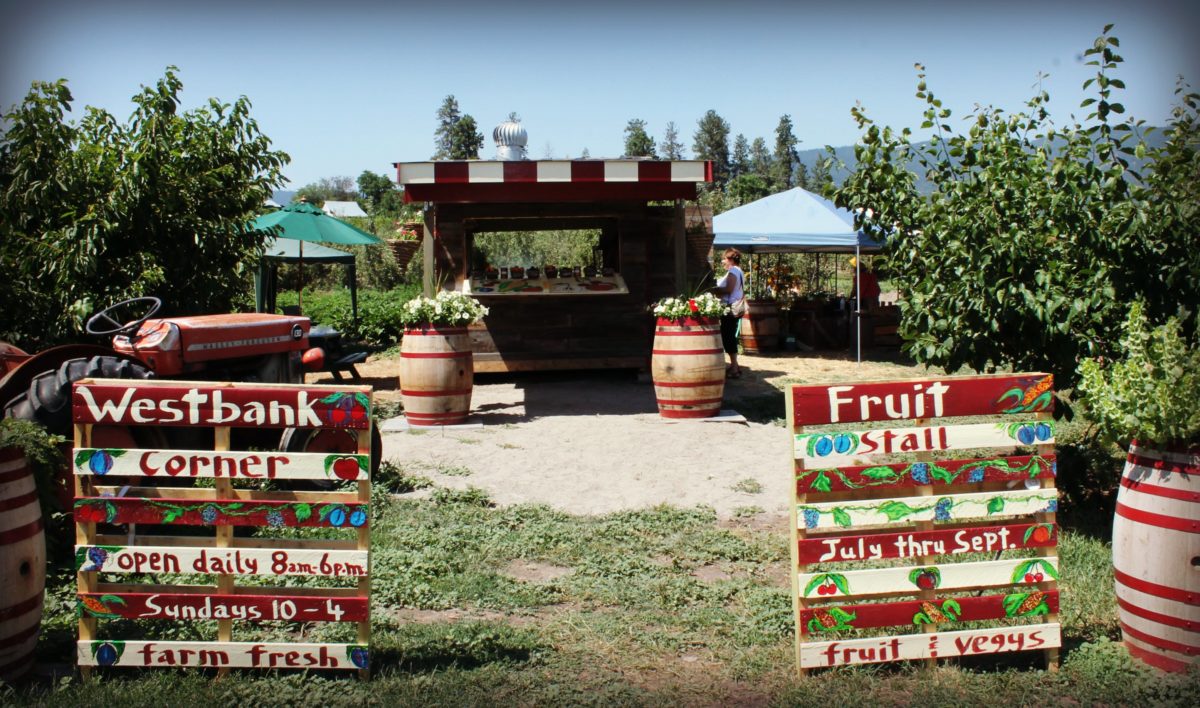 Westbank Corner Fruit Stall
Address
Corner of Elliott Rd and Solar Rd, West Kelowna
VIEW MAP
CLOSED FOR THE SEASON – See you in 2020!
Visit the Westbank Corner Fruit Stall of the Okanagan Valley, a family owned and operated fruit and vegetable farm passed down through the generations since 1919.
Situated in downtown Westbank, at the corner of Elliot Road and Solar Road, the Westbank Corner Fruit Stall sells a variety of fresh fruit including cherries, apricots, peaches, nectarines, plums, apples, grapes, prunes, pears and quince. In-season vegetables range from early summer arugula, dill and cucumbers to fall favourites of corn, squash and hot peppers.
---
Other Listings You Might Like