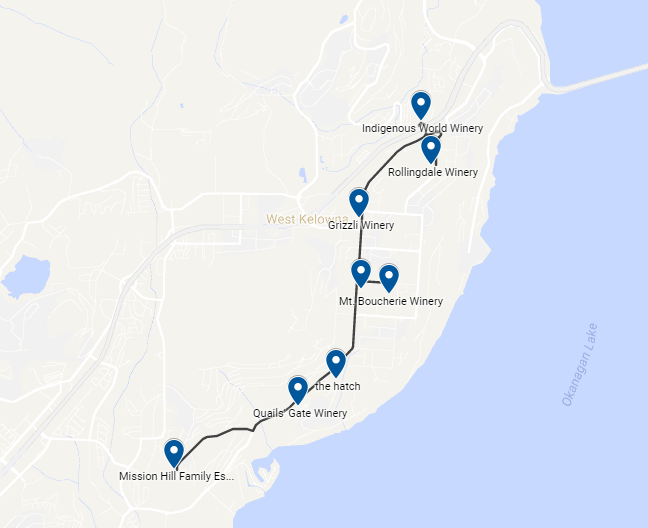 Westside Wine Trail/West Kelowna Vintners Association
The Westside Wine Trail is home to some of the oldest and most well established vineyards and wineries in the Okanagan Valley. It is a place where the tasting room experiences are diverse and moments turn into lifelong memories. Located in the City of West Kelowna, just 10 minutes from Kelowna and 35 minutes from Penticton, BC.
Rolling hills of vineyards, scenic lake views and leisurely rural roads provide an idyllic backdrop for discovering local flavours one sip at a time. Our alluring pinot noirs, crisp sauvignon blancs, vineyard concerts and encounters with a winemaker is sure to delight you.
There is always something new to discover, no matter the season. The wineries of the Westside Wine Trail are easy to find, within easy reach of major centres and are open year round.
Other Listings You Might Like