UPDATED FOR 2019
Spring Break has arrived in the Central Okanagan! There is a lot to do in West Kelowna for locals and visitors alike and below is just a short list of some of the activities and sights that children and adults can take in.
1. West Kelowna has fantastic Cross-country ski trails. Telemark is open during spring break but it is best to visit their website for hours of operation before heading out. www.telemarknordic.com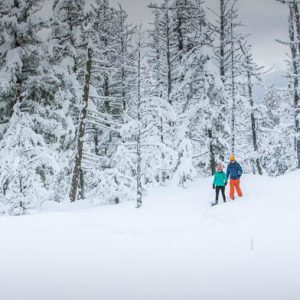 2. Snowshoeing opportunities can be found along the Telemark trails as well as on trails near by.
3. Jim Lind Arena and Royal LePage Place are offering public skating and ice activities and the schedule can be found here.
4. No matter what the season, going to the pool is always fun! During spring break the public swim hours are being extended and there are daily public swim sessions from 1 pm – 5 pm at Johnson Bentley Memorial Aquatic Centre.
5. There are different Spring Break Day Camps available – you can check out the programs and schedules here in the Recreation Guide.
6. The snow has started to disappear and the hikers are starting to come out. This also means wildlife is out and about on the trails too, so please be aware if you are heading out for a hike. The Westside Trail Guide has information on several of the local hiking trails in the area and mobile friendly maps can be found here or in a hard copy format at local accommodators and Visitor Centres.
7. Spring is a perfect time to visit the wineries as the tasting rooms are not as busy which allows visitors to ask away and learn a lot about the wines of the region. For a complete list of wineries in West Kelowna visit www.thewestsidewinetrail.com
A few other ideas:
8.  Step back in time at the Westbank Museum or the Sncəwips Heritage Museum.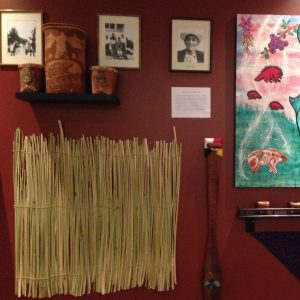 9. Paintball adventures at Safari Ridge
10. Golf  Two Eagles (due to the late spring weather, Shannon Lake is set to open March 30)
11. Indoor playplace for the little kids at Just For Fun
12. A matinee at one of our two movie theatres (Encore or EXtreme)
13. Bring out those wheels and go for a bike ride along Gellatly Bay or a rollerblade around the paved track at Westbank Centre park.
14. Brush off your racket and hit one of the tennis courts.
15. Check out the skateboard park on Old Okanagan Hwy.