Have you ever heard the saying "you never really grow up"? Well it certainly is true when it comes to playgrounds. The Johnson-Bentley Memorial Aquatic Centre recently upgraded the skate park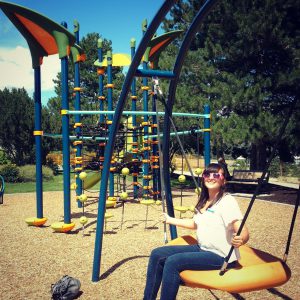 and put in a new playground and it was pretty hard to resist climbing and swinging all over it, which is exactly what we did. There is a large swing that is wide enough to lay on, a rope jungle gym leading to a high above platform, monkey bars, balancing ropes, and even a tiny jungle gym for tots.
Sometimes it's great to let go of worries and play, even for a few minutes.
After having some fun, we then went around the back of the building to check out the new skate park. It was great to see so many kids (and adults who are kids at heart) skating and doing tricks.
At the back of the building was also one of the new murals. There were lots of small details, such as birds and fish, you would only notice up close because they are hidden in the picture. It was painted at the museum last summer; it was amazing to see the progression on this project!
If you have kids that are looking for a fun place to go, drop by Johnson-Bentley to get in a swim and/or a play. It is sure to be a good time.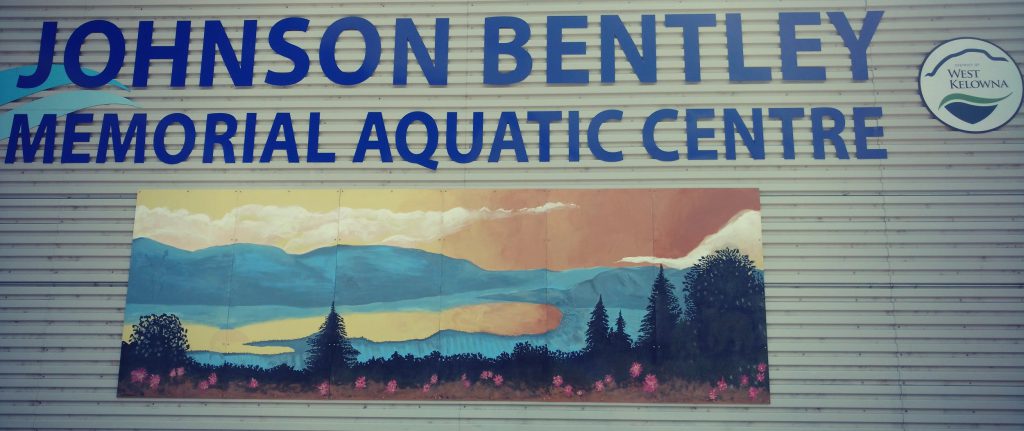 – Jade & Emily, West Kelowna Visitor Centre