Where to get Items for Your Picnic or BBQ
With summer in full swing and the hot sun beaming down, a picnic at a local beach or a backyard BBQ is a great way to spend the afternoon with friends and family! Check out these local West Kelowna businesses for a selection of essential BBQ and picnic items, along with some favourite areas that locals like to go for a picnic.
Valoroso Foods – 2441 D Main St.
Add a touch of Italy to your upcoming picnic! Visit Valoroso Foods for an array of traditional Italian meats, cheeses, and pastas. Try some fresh Provolone on your next sandwich, or use Goat Cheese to bring more flavour to your summer salad. Or add some Italian flair to the picnic by bringing the items for a traditional Antipasto board – Valoroso Foods has a large selection of cured meats, fresh cheeses, and pickled vegetables. Don't forget to grab some gelato for a sweet treat after your Italian picnic!
Nesters – 855 Anders Rd.
What about a picnic in the vineyards or at one of the Westside wineries? Stop by Nesters to pick up the items you need. Centrally located near Beaumont, Volcanic Hills, and Mount Boucherie wineries, Nesters has a variety of locally grown vegetables and Okanagan fruits, which combine for a relaxing evening picnic in the vineyards. Pick up some in-store baked goods or try one of the freshly made deli sandwiches to complete your picnic.
T-Bones – 3710 Hoskins Rd.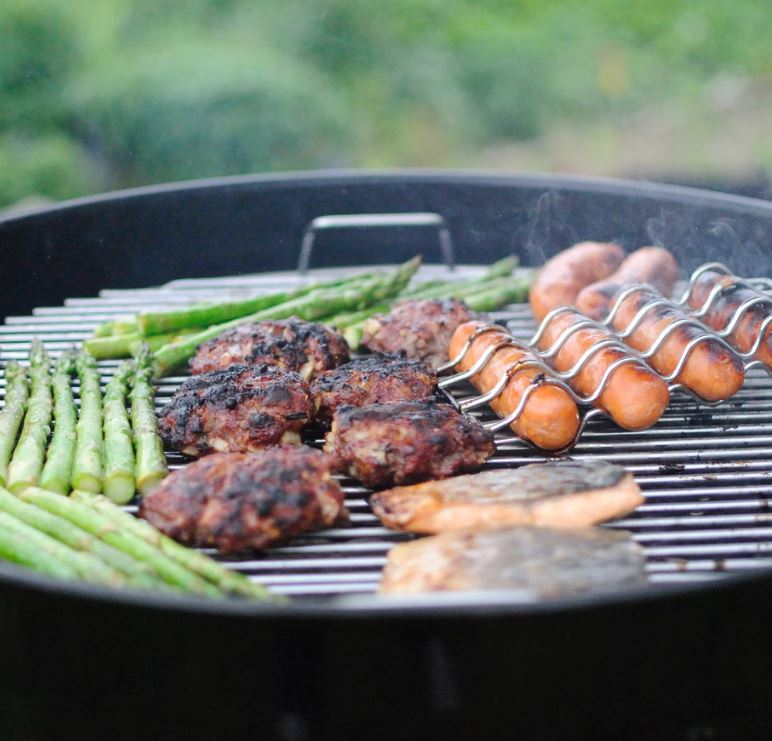 Get your grill on this summer! Head down to T-Bones for a large variety of poultry, meats, and seafood. With everything from classic beef burgers to lobster tails, T-Bones is your one stop shop to get all of the meats for your evening BBQ. If you plan to grill regularly this summer, order one of T-Bone's freezer packs to stock up on your favourite meats for the next few weeks.
Save-On Foods – 2475 Dobbin Rd.
Utilize your local grocery store to add some creativity to your summer BBQ. Save-On Foods' Western Family brand has your traditional BBQ items as well as some new flavours that can take your BBQ to the next level. Ribs are the perfect addition to any summer get together! Try out all three rib flavours to see which one will fancy your taste buds. Finish off your summer BBQ with Western Family's newly released Signature ice cream line, with 13 flavours to use in ice cream sandwiches, cones or sundaes.
Westside Farm Loop – various locations
Add fresh and veggies to your picnic or BBQ spread. Either pick the produce yourself or get ready picked fruit and veggies from our fruit stands and farms.
Some favourite picnic spots of the locals include:
Rotary Park – Gellatly Rd
Grassy waterfront park that has picnic tables, shady spots
Pebble Beach – Whitworth Rd
This is a small rocky beach with a large grassy area. Popular for launching a kayak at, or sitting a reading a book.
Pritchard Park – Pritchard Rd
Large waterfront park with trees picnic tables, kids playground and docks into the water.
Wineries – various locations

Many wineries have licenced picnic areas where one can enjoy wine by the glass. Some of the wineries also have charcuterie plates available or food trucks on site. Wineries with licenced picnic areas include: Rollingdale Winery, Mt Boucherie Winery, Off the Grid Organic Winery, Ciao Bella Winery, the hatch and Kalala Organic Estate Winery.
Whether it be a family BBQ or a beachfront picnic, West Kelowna businesses have all of your summer gathering essentials! There's plenty to see, do, and of course eat, on the Westside.