The Westside has great transit and bike paths, allowing access to many of our attractions without the use of a car. Whether you're looking to save gas money, be more environmentally friendly, try some wine tastings without worrying about a ride home, or just enjoy our lovely scenery, there are some great ways to get around.
Perhaps the most well known element of our car-free transportation network is along Boucherie Road. The walkable Wine Trail, opened earlier this year after extensive upgrades and stretches from Highway 97 down to Ogden Road, passing 5 wineries on the way. This picturesque corridor two bike lanes that are completely separated from the road (fantastic for not worrying about cars & trucks alongside the rider). With lovely scenery and excellent winery access, it's truly a must-visit for the cycling-inclined.
If you want to visit more wineries, or find the weather too unpleasant for cycling, Kelowna Transit route 20 Lakeview runs along most of Boucherie, with endpoints at the Westbank and Mount Boucherie Exchanges, and route 29 covers the section between Hudson and Highway 97. Both of these routes connect to route 97 Okanagan at the Westbank and Boucherie Exchanges, making for easy transfers and connections.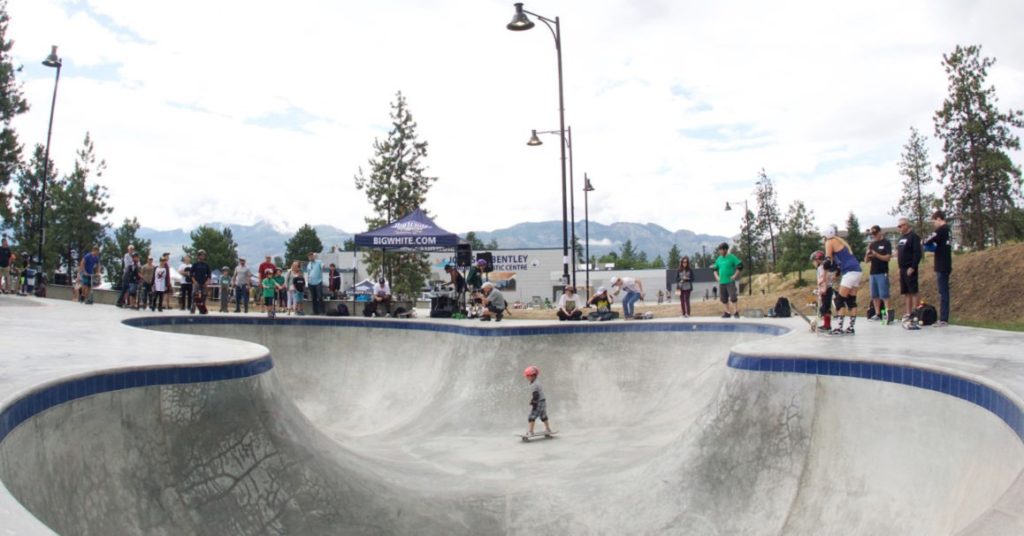 What many people don't realize is that many of West Kelowna's best parks are accessible without a car too! Johnson Bentley Memorial Aquatic Centre and the adjacent skateboard park are both near many transit routes. They are only a 10 minute walk from the Westbank Exchange and immediately down the road from a stop on route 20. The Gellatly Aquatic Park and waterfront area have sandy beaches, accessible walking/cycling paths and is easily accessible via route 20. The waterfront promenade serves as a walking/biking connection to the Gellatly Nut Farm and the Cove Lakeside Resort.
The Gellatly Nut Farm is, in addition to being an active nut farm, a lovely and very-shaded park with nice trails between the trees, historic buildings, and a beach, while the Cove Lakeside Resort boasts accommodations, a spa, the Westside's only true waterfront restaurant, and LakeSurf Okanagan, which rents kayaks, paddleboards, speedboats, and other water-related equipment.
If you are more in the mood for hiking, Mount Boucherie's trail network is easily accessed from the nearby Mount Boucherie Exchange. Another trail that is a short walk away from transit (Westbank Exchange) is the southern section of Glen Canyon Regional Park while the northern section can be access via bus routes 21 and 22. For an afternoon stroll, Shannon Lake Regional is perfect as it has a small trail system and fishing opportunities. Find this park by taking the 24 or 28 bus.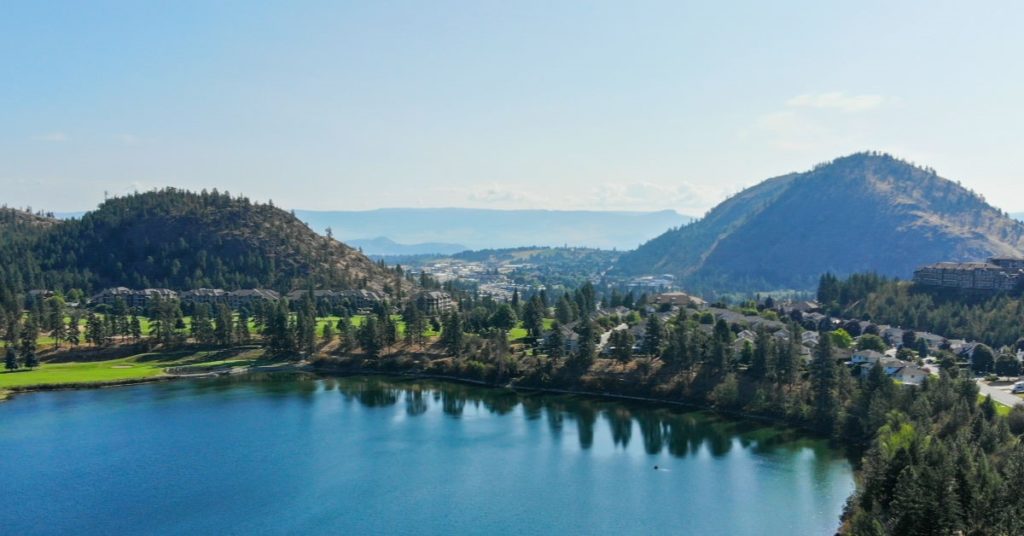 Looking to fuel up on some fruit without fueling up the car? Check out the Farm Loop thanks to route 28! The 28 runs along Elliott Road, which makes up the eastern side of the loop. Four farms can be accessed from Elliott Rd (TBA Farms, Griffin Farms, Westbank Corner Fruit Stall and Paynters' Fruit Market) with many others being found along Glencoe Rd. Although a transit route does not go along Glencoe Rd, the 2km stretch is about 500m away from a transit stop.
Happy Exploring! #VisitWestside