Learning about pickleball while attending the Super Seniors Pickleball Tournament
Recently, I had the opportunity to work at a mobile Visitor's Centre at the Super Seniors Pickleball Tournament, hosted by the newly formed West Kelowna Pickleball Club. Held at the Mount Boucherie Racquet Centre in West Kelowna, competitors came from all over British Columbia to participate in the tournament. With 3 days of play, I had the chance to meet tons of pickleball players, learn some rules of the sport, and watch some very exciting games of pickleball!
What is pickleball?
Pickleball has a variety of skill groups to accommodate all levels of players. Ranging from 2.0 (beginner) to 5.0 (expert), the Super Seniors tournament had competition for those in levels 3.0 to 4.5 in the men's, women's, and mixed doubles divisions. My initial thought was that the game was a smaller version of tennis, but as I soon learned, it seems to be more closely related to a combination of badminton and table tennis. Games were best 2 of 3, with the winner of a game being the first to 11 points. Often times, games were close and the points would go up very slowly, making for some nail-biting matches!
A ball similar to a Wiffle Ball is used and a paddle is used rather than a racquet.

Game Observations
One of the things that I noticed about pickleball was no matter how close the games were, teams would always congratulate the others on making a nice shot or winning a good rally. In other sports, it has been my experience that competitors can be unsportsmanlike as the competition becomes fiercer – this was never the case in pickleball! Through this tournament, the player's first priority seemed to be having fun, improving their skills, and meeting new people instead of winning or losing their games.
Where to Play Pickleball in West Kelowna
After seeing how much fun everyone had playing pickleball, I looked into playing myself and discovered that the West Kelowna Pickleball Club has a full schedule of court times online. People new to the sport can drop-in on Wednesdays from 10:30am-12:00pm to try the game out and have some 'Introductory Training' from current club members. The club even has spare racquets and balls to use! Judging by how happy everyone was at the tournament, these drop in times are sure to be just as fun. Check out the club's website and schedule here: http://www.pickleballwestkelowna.ca/schedulecourt-hosts.html.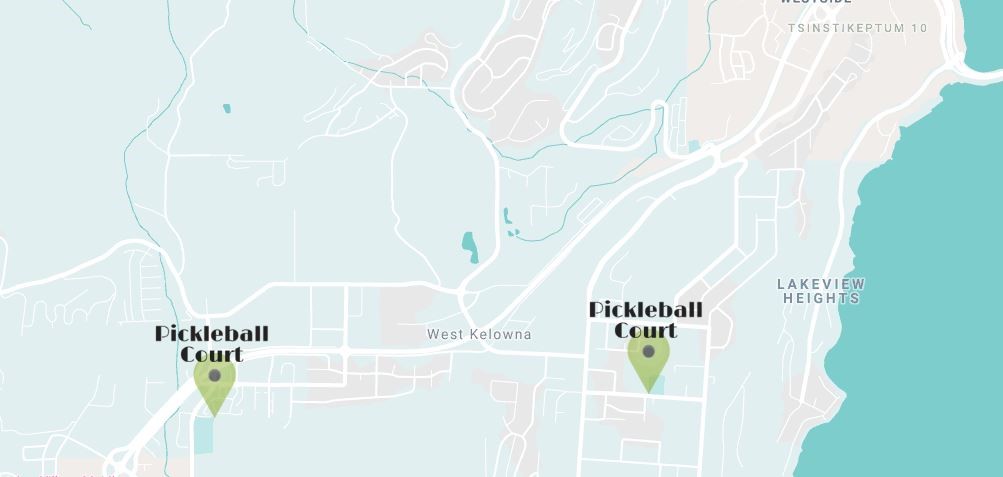 Recent Coverage
Global News even dropped in to cover some of the tournament action – here's the full story: https://globalnews.ca/news/4405572/even-smoke-cant-keep-seniors-from-competing-in-west-kelowna-pickleball-tournament/.
Kelowna Now covered the story as well: https://www.kelownanow.com/watercooler/news/news/Local_Sports/Pickleball_tournament_in_West_Kelowna_is_first_of_its_kind_in_Canada/.
Final Thoughts
During my weekend at the Super Seniors Tournament, I have realized that pickleball is a fantastic opportunity to have some fun, get a bit of exercise, and meet new people! Although pickleball is a game I would have never considered playing before attending the tournament, this fast-growing sport is on the top of my list for new things to try this fall. Join me on the West Kelowna pickleball courts, located at on Pike Road – right beside Mount Boucherie Secondary School near the baseball fields.
– Kailee, Economic Development Summer Student