What's Happening in West Kelowna | May Events
May is a great month for outdoor activities and festivities, and this year is no exception. There are several upcoming events and programs that are sure to satisfy your need for adventure, fun times and great company. So get ready to to have some fun this May!
Peruse the Parks | May 1 – 26
Program Information | various parks in the City of West Kelowna
This program is a great way to not only discover some new parks but also win some prizes! Visit a park, track down the hidden symbol, and record the symbol on your scorecard. If you submit your scorecard by May 31, you will be entered into a draw to win prizes. Download your scorecards here.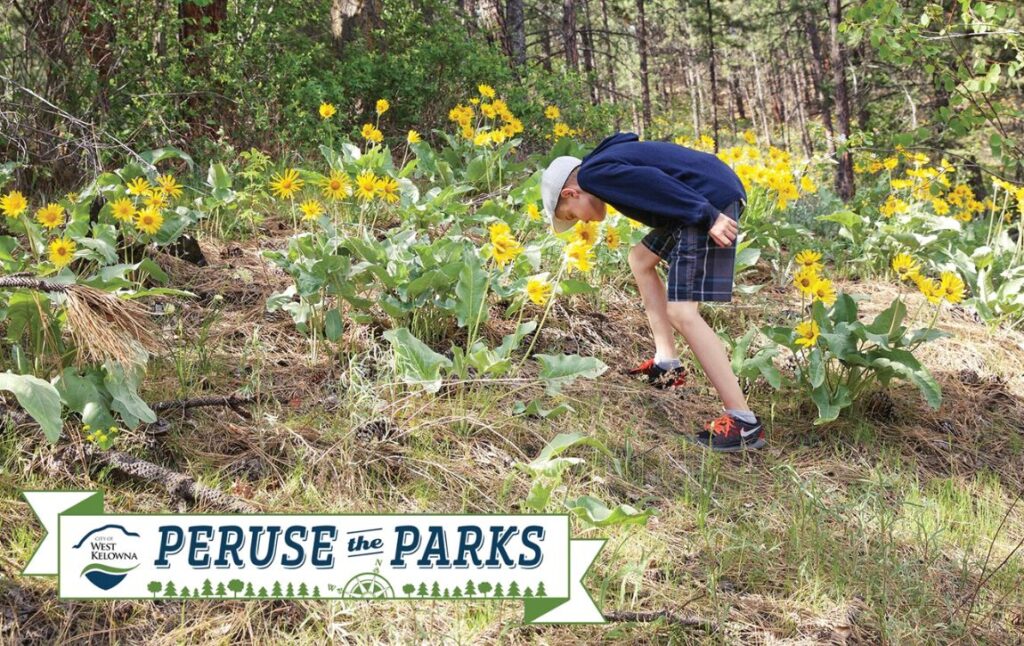 BC Ale Trail Passport | May 1 – 31
Passport Information | breweries of the Central Okanagan
If you're a beer lover in BC, then you won't want to miss out on the BC Ale Trail Passport. This event allows visitors to explore the Central Okanagan's vibrant craft beer scene, with the chance to win exciting prizes along the way. With 16 participating breweries, including two in West Kelowna – Lakesider Brewing Co and The Hatching Post – there are plenty of brews to discover.
The concept is simple, visit a brewery, get your passport stamped and you'll be entered to win prizes. With the event running for the entire month of May, you have plenty of time to collect stamps.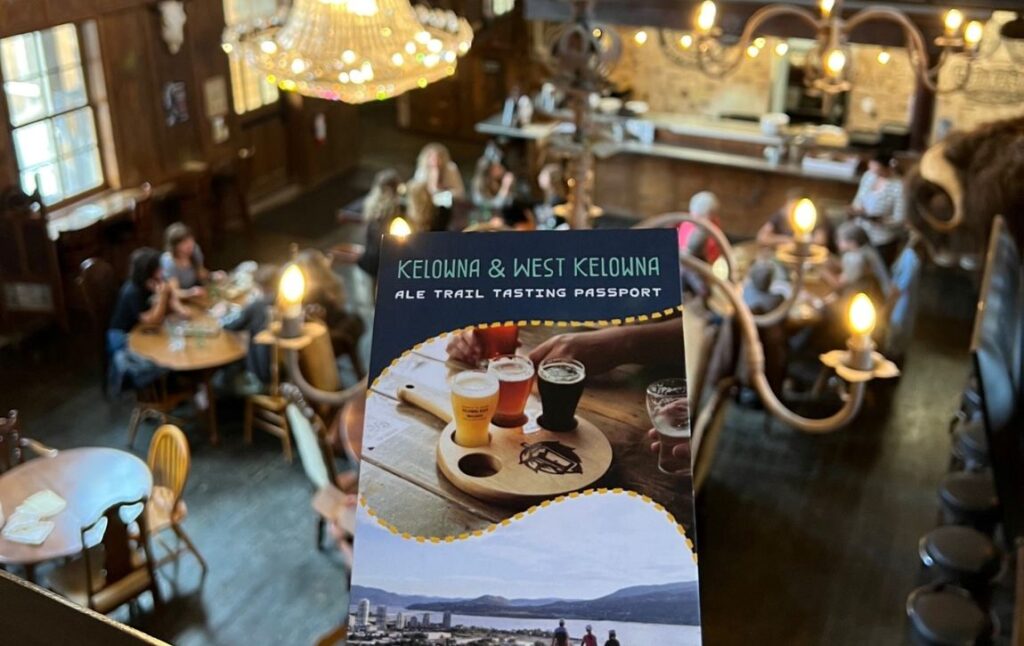 Westside Wine Trail – Spring Fever | May 6 | 11:00 am – 4:00 pm
Event Information | wineries of the Westside Wine Trail
Spring has sprung and the wineries of the Westside Wine Trail have the wines to prove it! Join them for a spin through the Westside Wine Trail and sample a splash of 3 new release wines from your choice of 14 participating wineries. The wine trail is adding a fun Hide & Seek game and participants will be automatically entered to win a mixed case of wine. Download the map, find and tag five map items, and get entered to win a mixed case of wine.
Participating wineries include:
Beaumont Family Estate Winery, Ciao Bella Winery, Grizzli Winery, Indigenous World Winery, Kalala Organic Estate, Little Straw Vineyards, Rollingdale Winery, Mt. Boucherie Winery, Niche Wine Co., Off the Grid Organic Winery, Quails' Gate Winery, The Gallery Winery, and Volcanic Hills Estate Winery.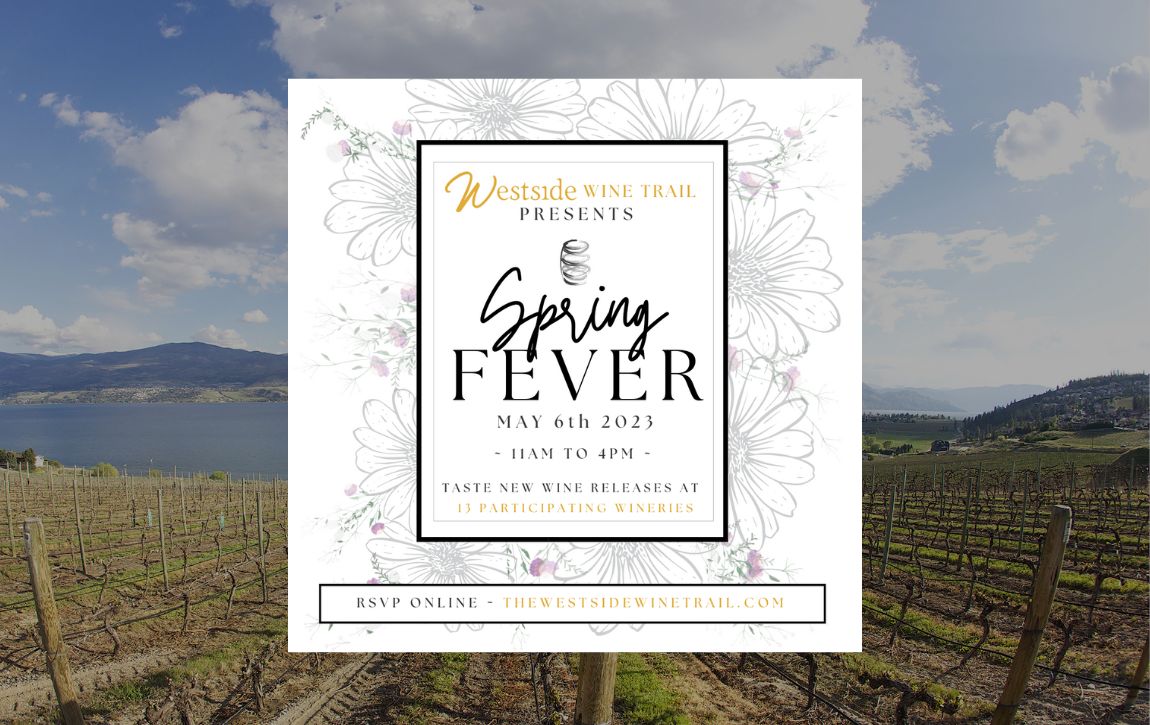 7 Celebrations – Kick-off to Summer | May 20 | 10:00 am – 9:30 pm
Event Information | Memorial Park, 3737 Old Okanagan Hwy
In the Okanagan, we are fortunate to live in a place that has diverse people and cultures. The 7 Celebrations Kick-off to Summer event celebrates the Okanagan community and Indigenous culture through dance, song, storytelling, and art from local artisans.
This family-friendly event will bring all of the exciting components that make up West Kelowna and the Central Okanagan together to create an unforgettable day of learning, reconnection, and fun. Can't make the event and want to learn more about the Indigenous people in the Central Okanagan? Stop by the Sncewips Heritage Museum, which is operated by Westbank First Nation. Here you can learn about the history and culture of the syilx people from a syilx perspective.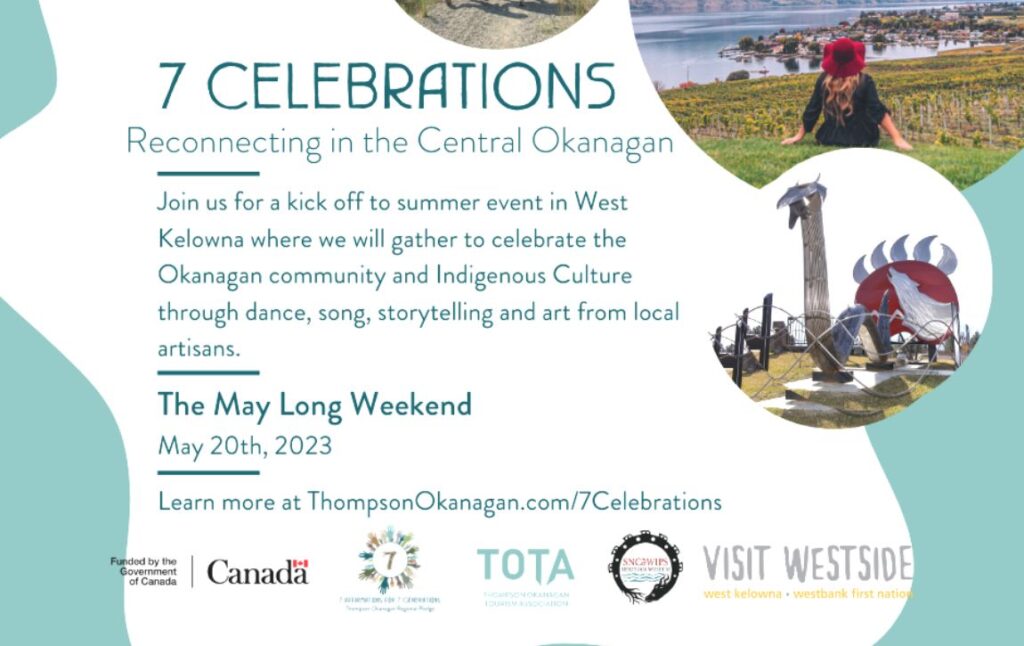 Park Play Day | begins May 23 | 9:30 – 11:30 am
Program Information | various West Kelowna park locations
Looking for a fun and free activity for your little ones this summer? Look no further than Park Play Day, hosted by the City of West Kelowna's Recreation Department. Taking place every Tuesday, Wednesday, and Thursday from May 23 to August 31, this casual drop-in program is the perfect way for kids aged 2-8 and their parents or caregivers to enjoy some outdoor fun in different parks throughout the city.
Each session runs from 9:30-11:30 am and features a range of fun activities and games designed to keep your little ones engaged and active. Plus, it's a great opportunity to meet new people and make friends while discovering new playgrounds. Best of all, it's completely free!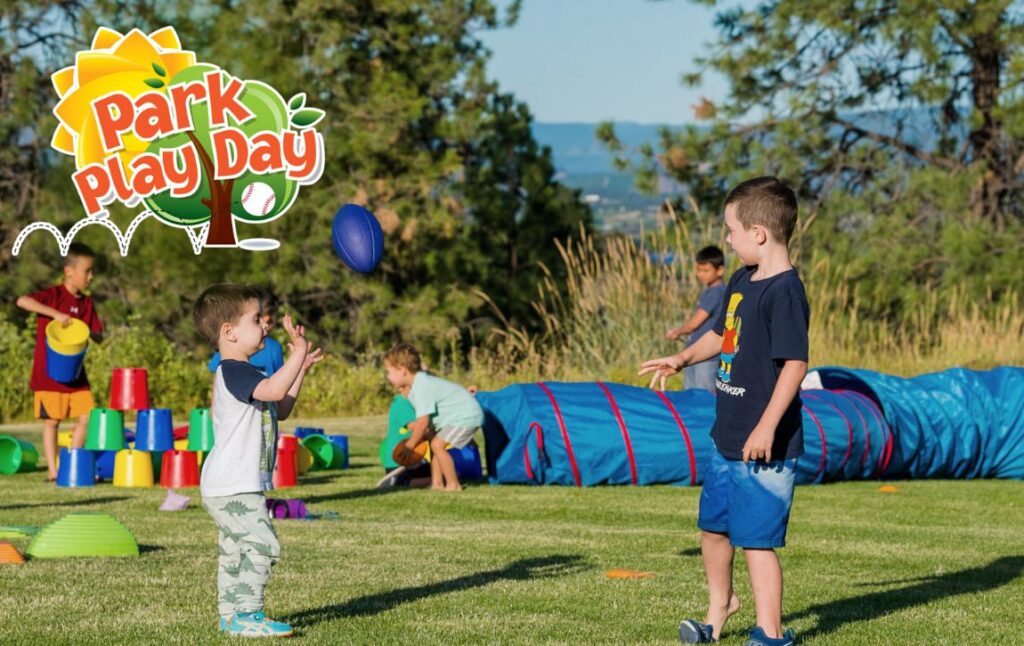 FireSmart Family Day | May 27 | 11:00 am – 2:00 pm
Event Information | Fire Hall #31, 3651 Old Okanagan Hwy
Come out for some free fun at FireSmart Family Day. Everyone is invited to join West Kelowna Fire Rescue firefighters for refreshments and activities. Check out the engines and equipment on display, meet Spark the Fire Dog or Ember the FireSmart Fox, play some games in the kids zone, watch a live auto-extraction demonstration, and enjoy refreshments and hot dogs, while supplies last!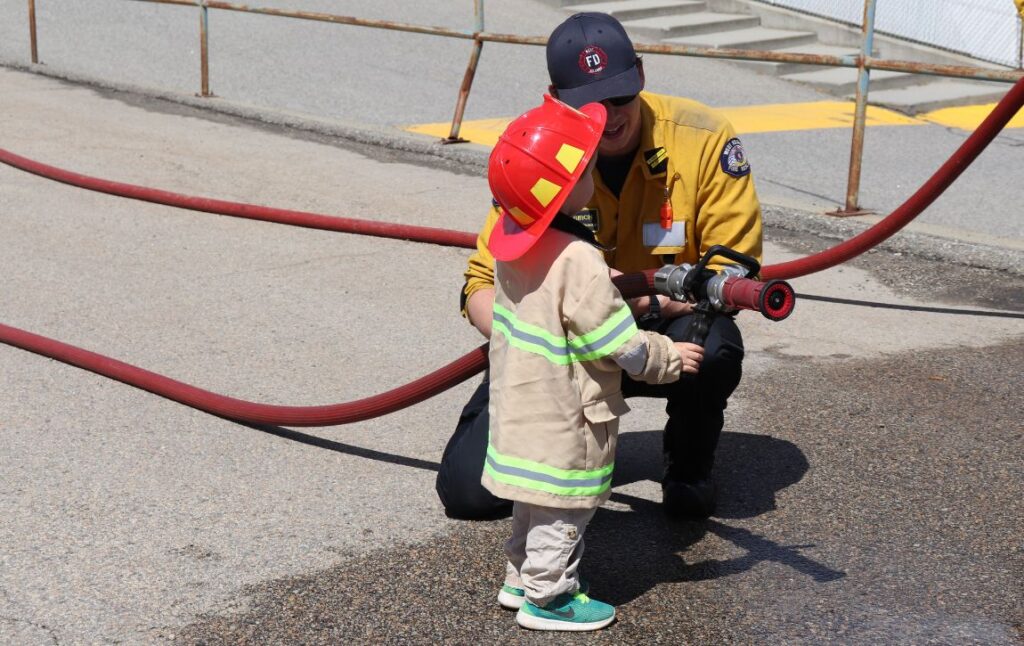 Go Fish! | weekends | 10:00 am – 3:00 pm
Event Information | Shannon Lake Regional Park, Swite Rd
Introduce youngsters to fishing! Children can try their hand at fishing on weekends through May and part of June at Shannon Lake Regional Park. Regional District staff will be on hand to teach new fishers and no fishing license is required for BC youth aged 15 years and under.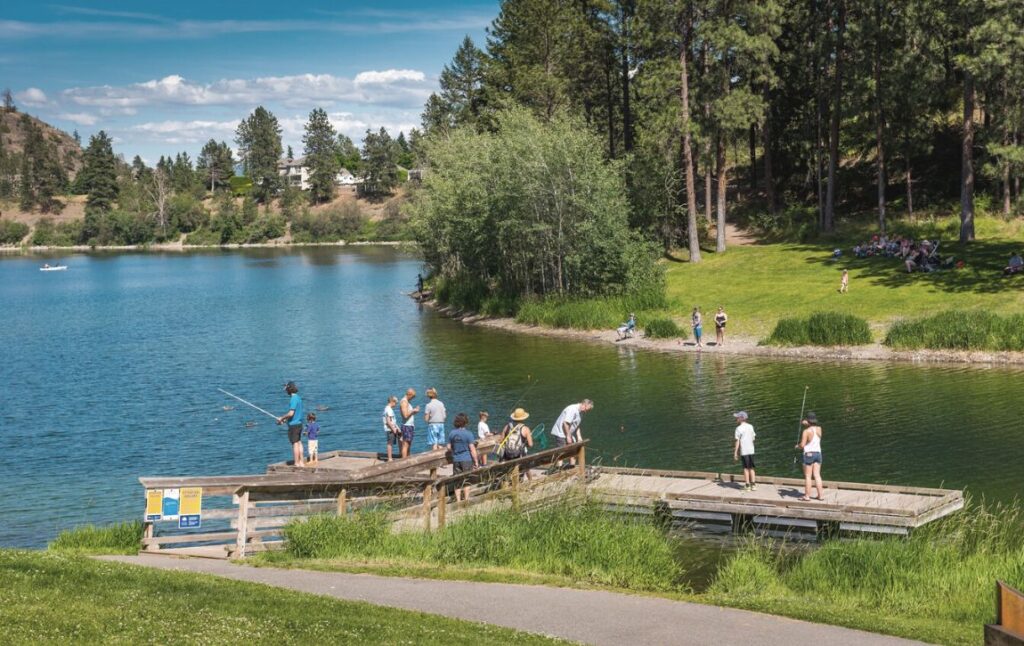 Be sure to check out our calendar events page where you will find information on trivia nights, live music events, markets and more!