Things to do this February 2023 in West Kelowna
February may be the shortest month of the year, but there is no shortage of fun events and activities to do!
From winery events and hockey games to outdoor treks and live entertainment, here are a few of the exciting things taking place in our community.

Trivia Nights
Are there any trivia buffs out there? If so, gather your friends and head out to one of our weekly trivia nights. Our calendar of events webpage has all the details.
Where and When: Neighbours Pub on Sunday, Wings West Kelowna on Tuesday, Lakesider Brewing on Wednesday, Kelly O'Bryan's on Thursday and Friends Pub on Friday! 
Sips & Winery Events
The annual Sip With Your Sweetheart event returns to the wineries of the Westside Wine Trail. This complimentary event is their most popular event of the year as it involves wine and chocolate! Grab your free ticket here and plan out your route! There are 13 wineries participating this year.
Where: Various participating wineries of the Westside Wine Trail
When: February 11 & 12| 12:00 pm – 4:00 pm
Looking for some other types of sips? Don't forget to also check out Kind Brewing, Lakesider Brewing Co and The Hatching Post for craft beer, or Urban Distilleries and Indigenous World for spirits.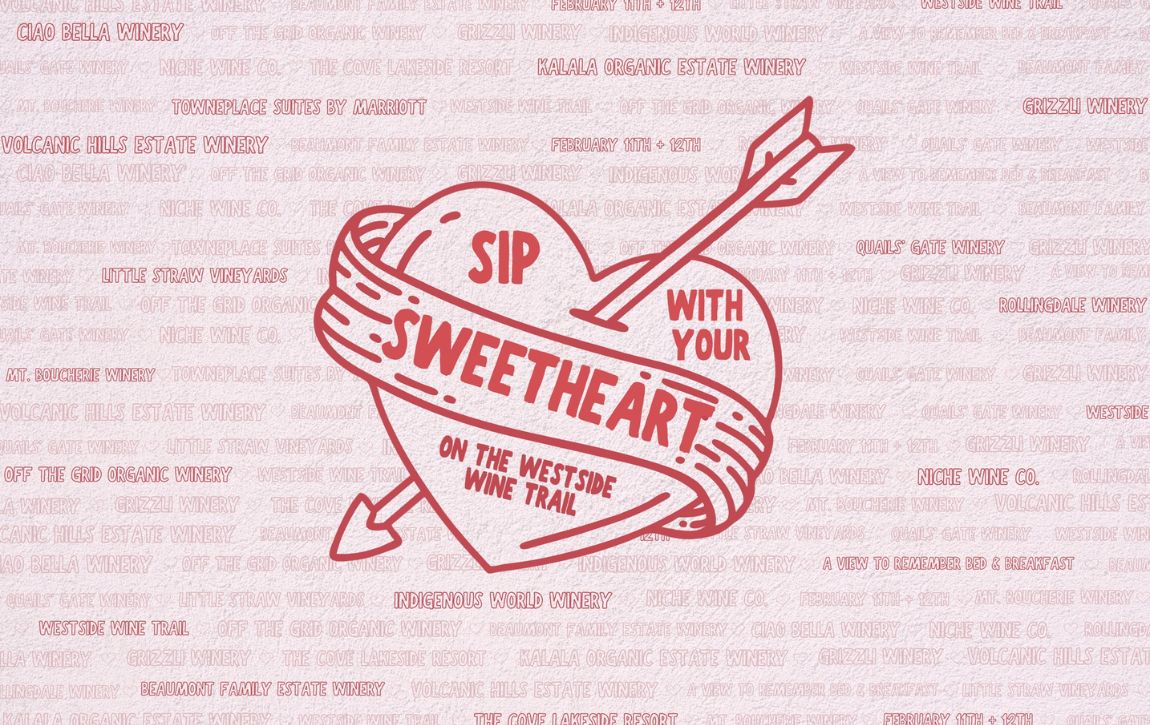 Weekend Getaways and Staycation Fun
February is a great month for deals at our hotels, B&Bs and short term accommodations. Check out the Best Western Plus Wine Country Suites, the Cove Lakeside Resort, the Super 8 by Wyndham and the TownePlace Suites by Marriott for their special offers. You can find a full list of our accommodators on our website.

Family Day
February 20 is Family Day in British Columbia and the City of West Kelowna, Sncewips Heritage Museum, and the Westbank Museum all have some free family fun planned for you!
City of West Kelowna Family Day Events
Rink Events
Big & Little Skate | 9:30 – 10:30 am
Public Skate | 10:45 am – 12:00 pm
Where: Jim Lind Arena | 2760 Cameron Rd
When: February 20
Dome Events
Dome Play Day 0-5yrs | 9:00 – 10:30 am
Family Dome Play 5+yrs | 10:45 am – 12:00 pm
Where: Jim Lind Arena | 2760 Cameron Rd
When: February 20
Check out the City's Recreation Guide for more activity ideas!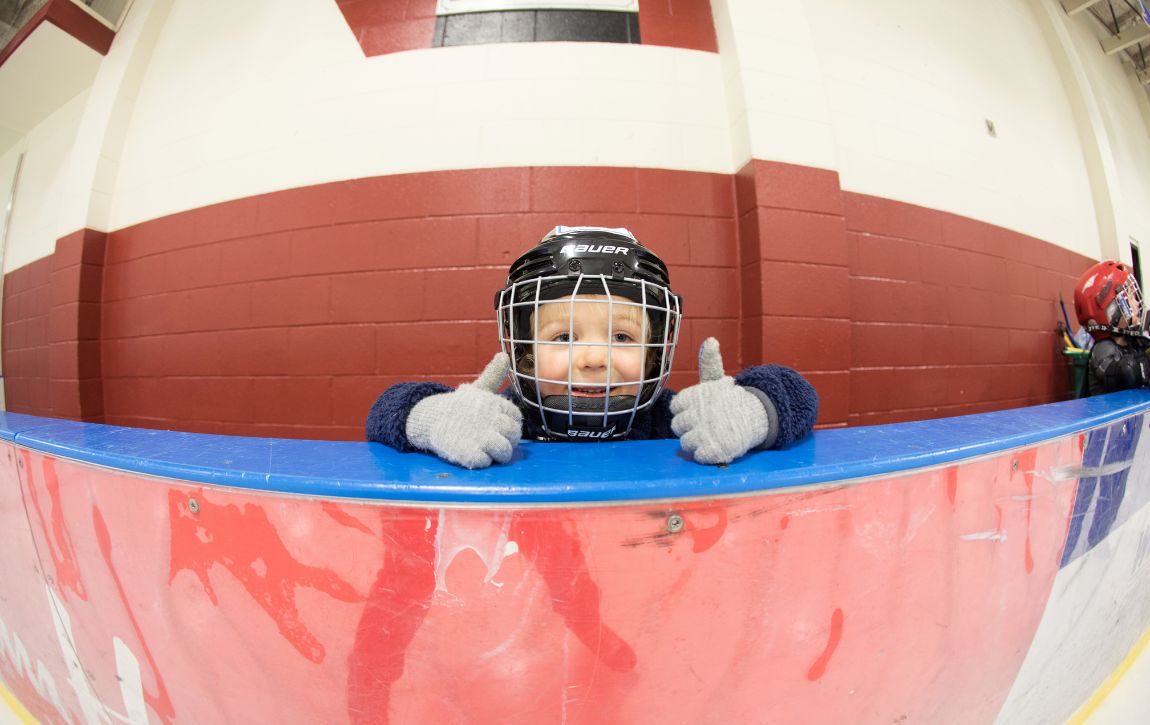 Family Day at Sncewips
Join tour guide Coralee Miller for an in-depth look at the syilx community – past and present. During the tour you will learn about syilx societal structure and the importance of family.
Where: Sncewips Heritage Museum | #260 – 525 Hwy 97
When: February 20 | 10:00 am – 12:00 pm
In the afternoon, learn about elk calls, cow calls, bull calls, and bugling with Charles Kruger. Please note that this will be a loud event!
Where: Sncewips Heritage Museum | #260 – 525 Hwy 97
When: February 20 | 1:00 – 2:20 pm
Register for these events on the Sncewips Heritage Museum's website.
Community Storytime & Crafting
Stop by the Westbank Museum for family storytime with local author and musician Mary Jane Martin. After, explore the museum while participating in a Beaver & Bear Scavenger Hunt, and then craft your own beaver or bear.
Where: Westbank Museum | 2376 Dobbin Rd
When: February 20 | 11:00 am – 12:00 pm
Hockey Games
Join the roar of the crowds and see the superstars of tomorrow at a West Kelowna Warriors hockey game.
Where: Royal LePage Place | 2760 Cameron Rd
When: Game dates include February 18, 20, 24 and 26

Live Theatre
Crossing Creek Theatre returns for new production called Gladys in Wonderland. This light, dark comedy is about Gladys, an 87 year old lady who gets a visit from the Grim Reaper. Ticket information can be found on their website.
Where: Westbank Lions Community Hall | 2466 Main St
When: February 16 – 20
Live Music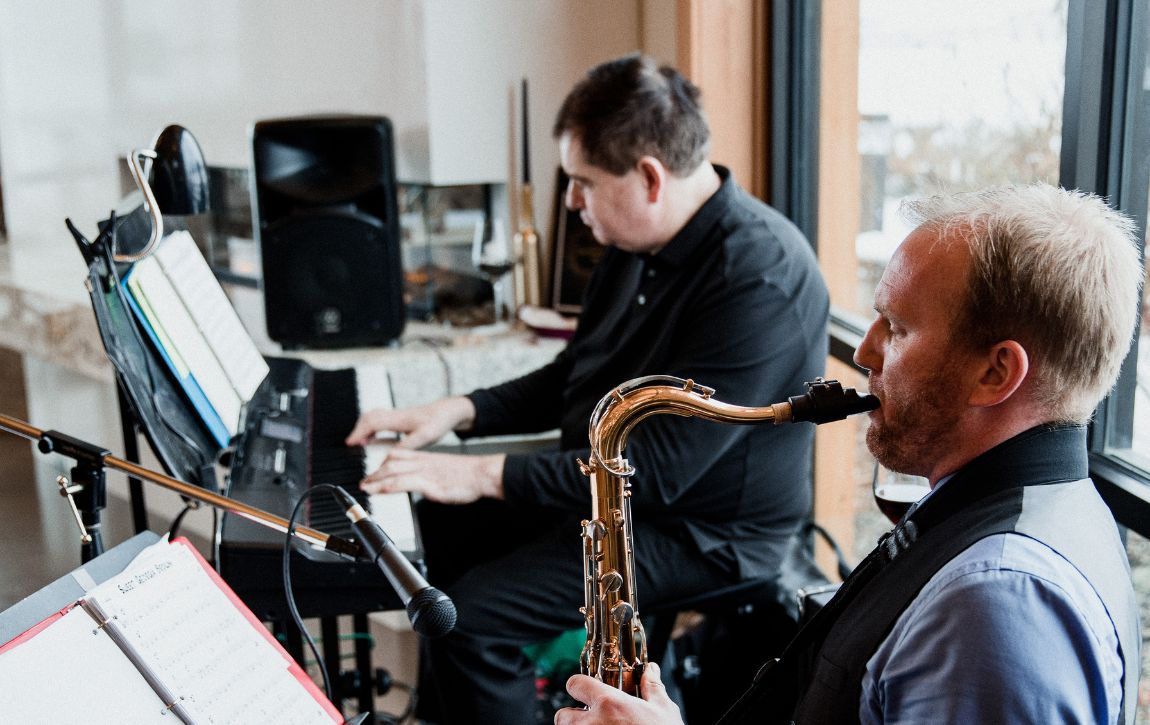 Art Showings
The art gallery at Grizzli Winery features the works of local artists. The newest exhibition is called 'IN HER EYES'. It portrays the works of four Okanagan artists who take inspiration from everything that surrounds them. The exhibition features abstract art, mixed media as well as resin and acrylic mediums.
Where: Grizzli Winery | 2550 Boucherie Rd
When: Daily from 11:00 am – 6:30 pm

Head out into Nature
Goats Peak and Kalamoir Regional Parks offer up some nice hiking this time of year. These parks face south and the trails dry up faster than other hiking areas, making them a great spot for a late winter trek.
If you are down by the waterfront, why not see if you can spot any of our feathered friends? We have a handy Birding Map & Guide that you can download and take with you!
Are you a snow lover at heart? Head to Telemark Nordic Club for snowshoeing and cross-country skiing. Trail maps are available online or at the chalet and the club also rents out equipment.
Be sure to regularly check out our events calendar as new events are being added weekly. If you are out and about and taking photos, tag us with a @VisitWestside or #VisitWestside.
Thanks, and enjoy your February adventures!