Specialty Food Stores in West Kelowna
West Kelowna is home to several specialty food stores where you can easily satisfy your food cravings. Vegans will be thrilled with the planted-based food market and foodies will be able to find specialty vinegar, oils, gluten-free bread, meats, cheeses, and spices in our downtown shops. The area is also home to a craft brewery, a farmers market as well as Okanagan Select which has Okanagan salmon.
The next time you are planning a special meal or would like to put together a picnic basket, be sure to stop by these places for some specialty food and products! Your tastebuds will thank you.
The city's only grocer focusing on the needs of vegans is located on Gossett Rd. Since opening in November 2020, this small grocer has been creating a buzz for the selection as well as vegan bakery items such as snickerdoodles and brownies. Lunch items are also available such as hot perogies, sandwiches, and wraps. They are supporters of local vendors and sell Pilgrim Coffee Roaster coffee products in the store.
#240 – 3645 Gossett Rd | 778-754-5755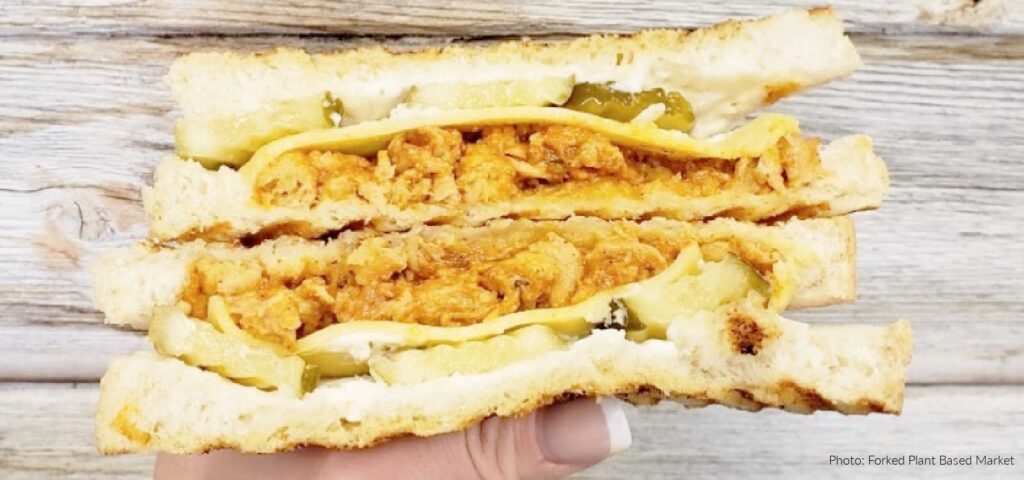 This market specializes in top-quality meats, ready-to-serve meals, rubs, and sauces. You will find a wide range of meats, poultry, and seafood items, as well as house-made sausages, appetizers, and desserts. If you are looking for quality cut meats, kabobs, ribs, meat pies, stuffed chops, and side items – you will not be disappointed.
2528 Main St | 250-707-4667
West Kelowna's first craft brewer is located on Main Street in Westbank Centre and makes for a great stop after shopping at the nearby specialty stores. Established in 2017, it has become a go-to-place for drinks, flights, and bites. Their offerings change and include Belgian Wit, Blond Ale, Red Ale, IPA, and stouts. They are creative and have been known to produce a Blueberry/Hazelnut Stout, a Strawberry Hefeweizen, and a Blackberry Berliner Weisse. If you aren't able to dine in, fill up a growler or grab some cans to go. Have a friend who isn't a beer fan? No worries, they also sell local wine and cider by the glass.
2405 Main Street | 250-768-6891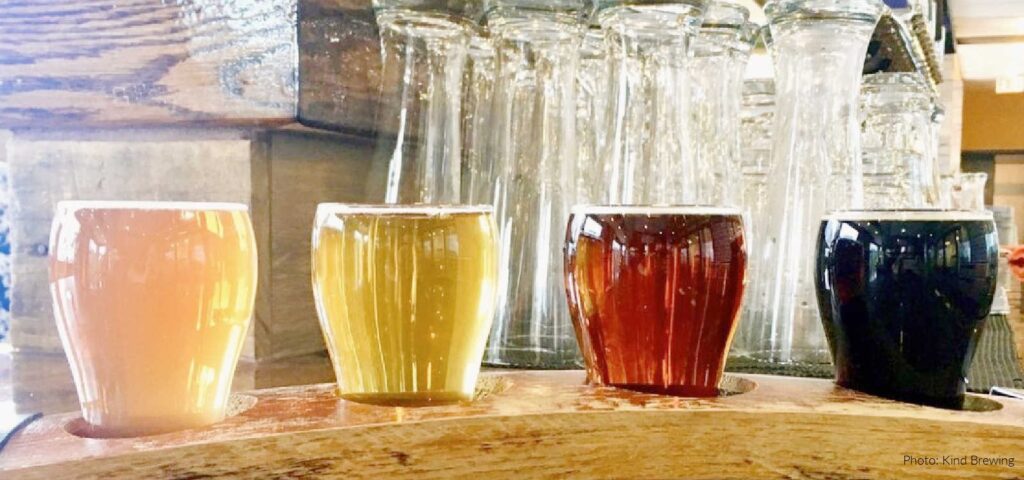 Tucked away in a small shop on Main Street is an importer of Italian specialty foods. Grab deli items like cured meats and cheeses or peruse their selection of olives, pastas, and canned tomatoes.  You can also find many different types of vinegar, olive oils, jams, and jellies as well as pickled vegetables. This Italian food market has been in West Kelowna since 2011 with its head office being in Kelowna.
2441D Main Street |250-452-9401
A few blocks off the downtown core is Okanagan Select, an Indigenous-owned business that grows, raises and produces Okanagan Sockeye and Chinook salmon. Their storefront is open year-round and one can purchase items such as fresh and frozen Wild Okanagan sockeye salmon, salmon jerky, candied salmon as well as maple smoked, alder smoked, or Okanagan canned salmon. They also have salmon perogies which are made in West Kelowna!
#105 – 3535 Old Okanagan Hwy | 778-754-8001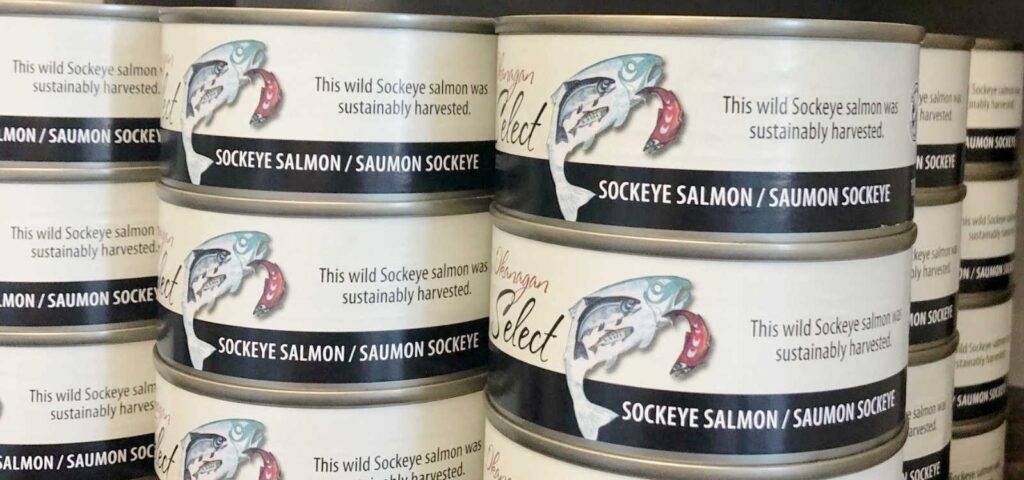 From candies and spices to specialty baking supplies and flours, this store has it all! This is a great place for those hard-to-find ingredients and for those looking for sustainable practices, the store has a reusable container program.
3610 Carrington Rd | 250-707-1300
A welcoming place to buy healthy natural and organic foods. The market also has great meal kits, created by their chefs, to make at home as well as ready-to-go lunch items. Foodies love this place because it also carries food from smaller local producers.
#104 – 3480 Carrington Rd | 250-707-3935
Saturday mornings during the summer the Westbank Farmers Market sets up on the corner of Main Street & Elliott Rd. The locals love this market as it is a small market but still has all the necessities of fresh fruit and produce, baked goods, preserves, and crafts.
2484 Main St | Saturdays 9am – 1pm, July – September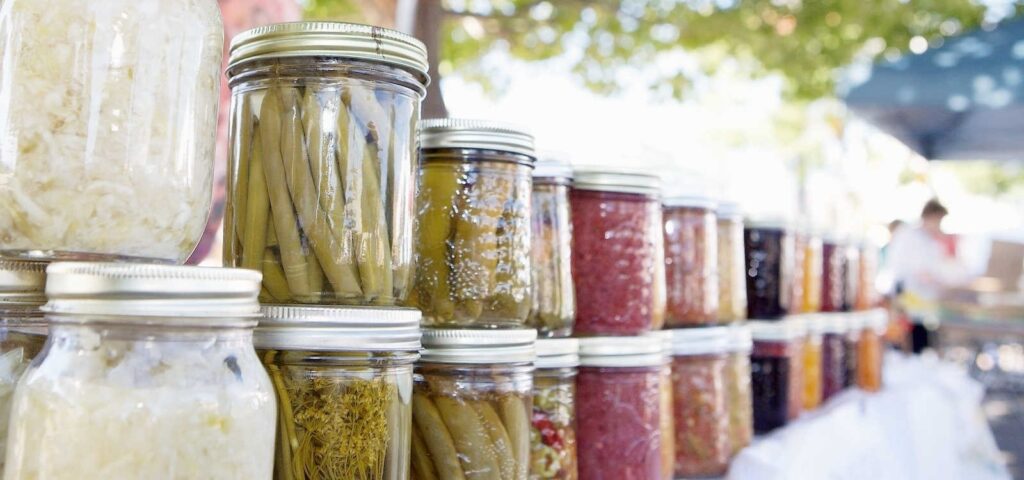 Where to park? Westbank Centre has free on-street parking.