Warm-up this winter with these Winter Wine Experiences
Fireside sips. Dining under a dome. Snow and sips. Icewine Gala. These are just a few of the new winter wine experiences our wineries are offering this season. We invited you to take the chill out of the air and give yourself a winter wine experience that will warm your soul!
1. Fireside Sips
Several of our wineries have some fireside tasting experiences that are sure to warm up your soul this winter.
Warm-up next to the outdoor firepits at Old Vines Restaurant or bring your tasting inside, right next to the indoor fireplaces. Quails' Gate not only has a fireplace in its tasting room, but there is also an indoor fireplace at Old Vines Restaurant. Happy Hour happens daily from 2:30-5:00pm during the winter season.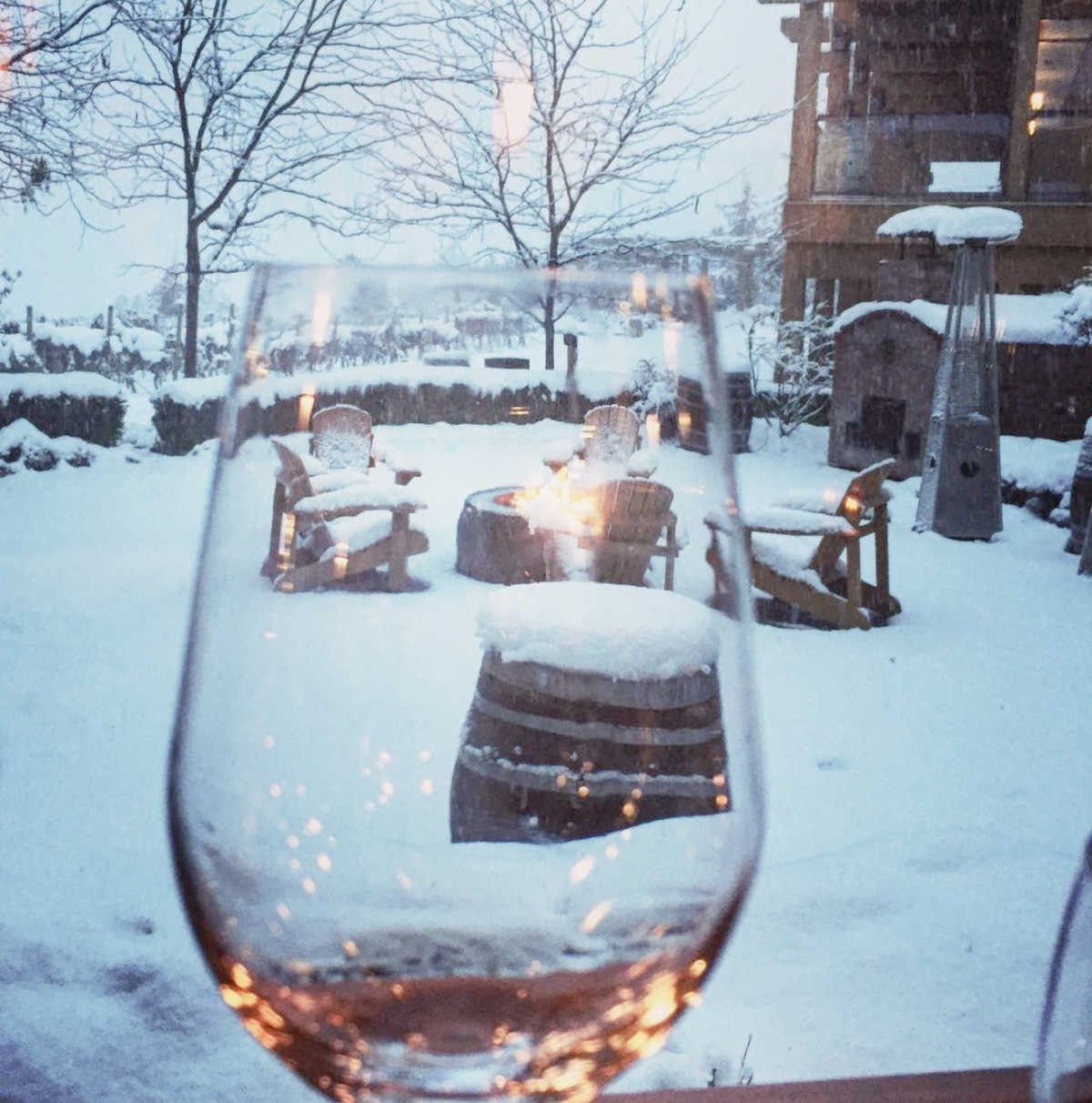 Cozy up for a fireside wine flight that includes three wines, each paired with cheese and crackers to compliment the wine. This seated tasting experience is available daily. $25 pp.
Enjoy a warm glass of wine from the Modest Butcher (the onsite winery restaurant) while cozying up around the outdoor firepits.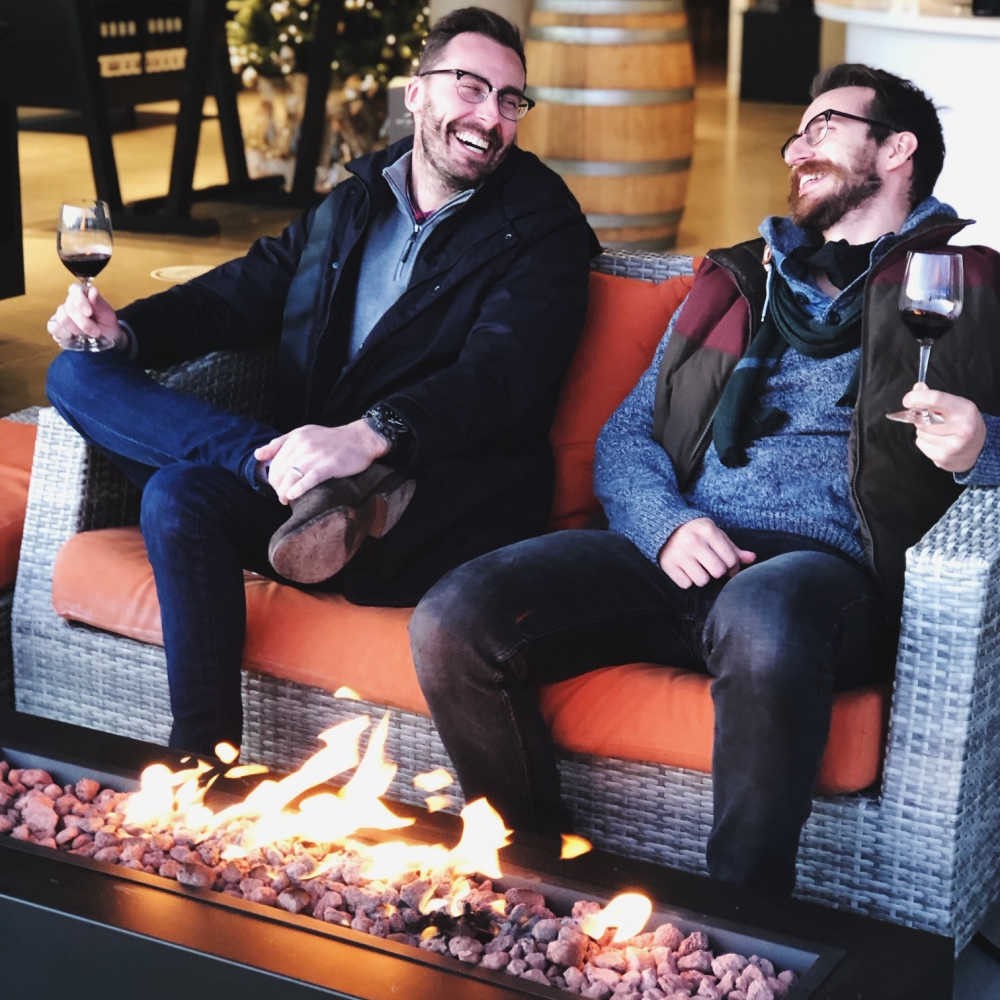 Outdoor tabletop fire pits and blankets are perfect for your outdoor sips at this winery. Reservations are not required and spots are available on a first-come-first-served basis. Open daily from 11 am-6ish.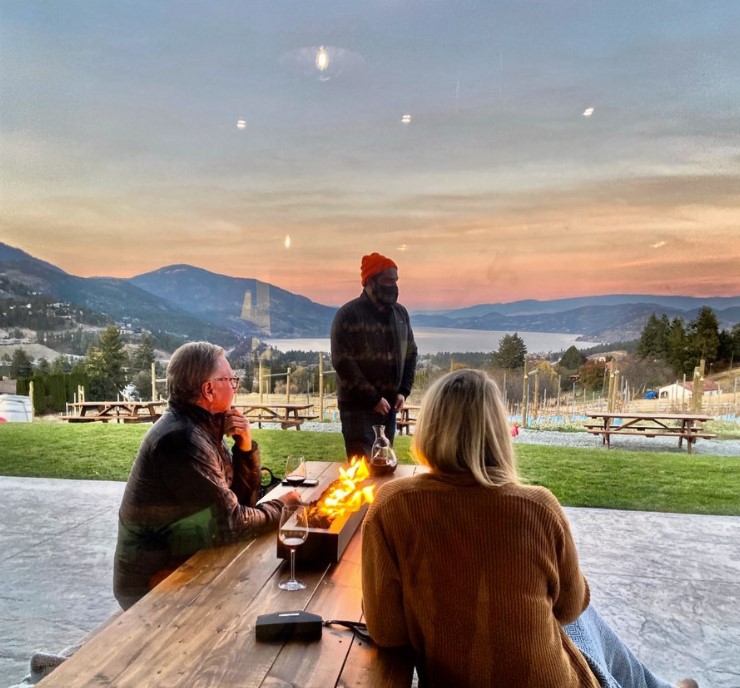 You can also find fireplaces in restaurants, lobbies, and guest rooms at such places as the Cove Lakeside Resort, Best Western Wine Country Plus, Casa Loma Lakeshore Resort, Sammy J's,  as well as many of our Bed and Breakfast accommodations.
2. Dome Dining
Sitting outside under the warmth of a dome during a snowfall is well… simply magical!
The magic of domed dining! The domes are available for parties of 4-6 people and must be rebooked. The Dinner in the Dome experience is available Thursday – Sunday at seated time of 5:30pm, 6:00pm or 6:30pm. These experiences do book quickly and waitlists are available for select times. Brunch in the Domes is available on Saturday and Sunday at 11:00am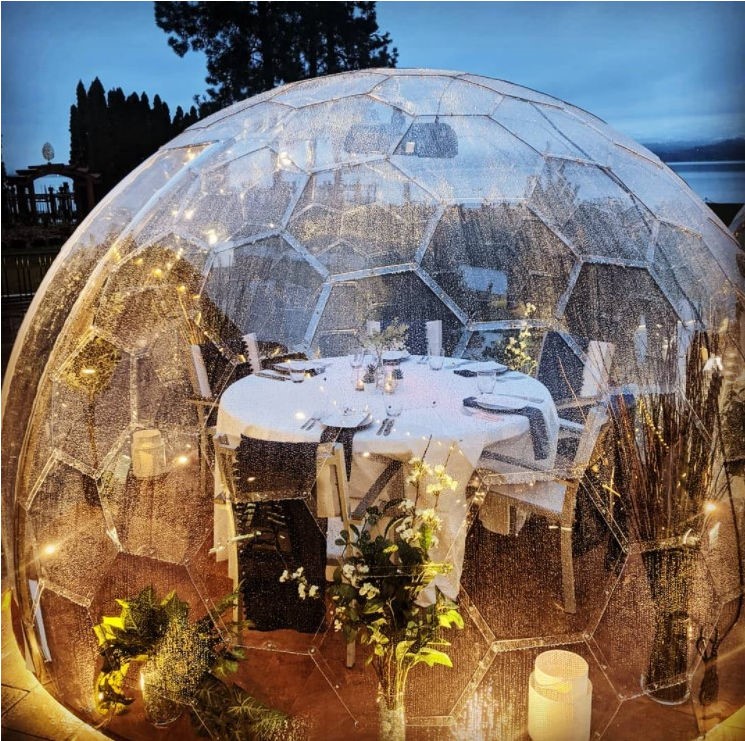 3. Icewine
Winter wouldn't be winter in the Okanagan without the celebration of Icewine. When the cold temperatures hit, wineries wait with anticipation for the temperatures to dip to -8 degrees Celcius. Once it does they head out to the vineyards (usually in the wee hours of the night) and begin the task of hand-harvesting the frozen grapes from the vines.
Several of our Westside Wine Trail wineries do sell Icewine, including Rollingdale Winery, Beaumont Family Estate Winery, Little Straw Vineyards, Volcanic Hills Estate Winery, Mt Boucherie Estate Winery, Quails Gate Winery, and Kalala Organic Estate Winery.
Please note that Icewine is not always available for tasting, but it can be purchased online or in the wineshops.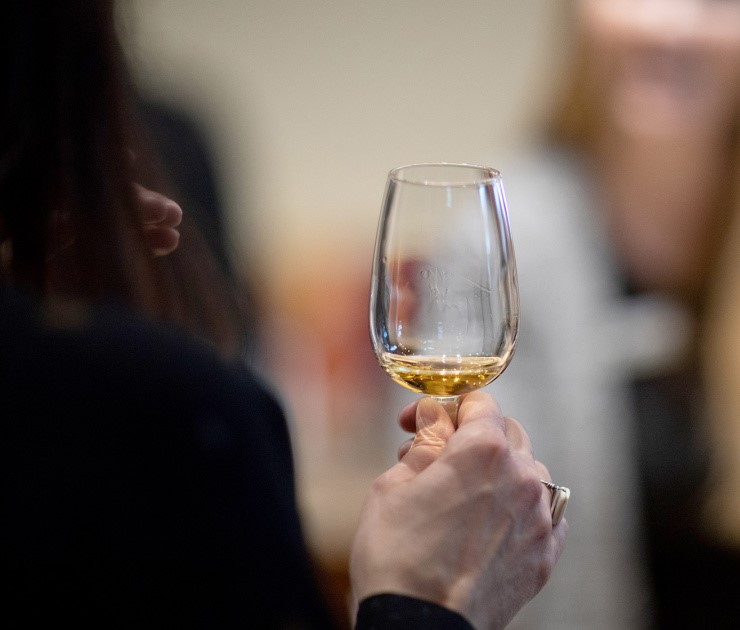 4. Snowshoe, Sips & Stays
If you love the great white outdoors, why not create your own special winter wine experience. Head out for a morning of snowshoeing, followed by a lunch at one of our restaurants. After lunch stop by our wineries and pick up a bottle of wine. Bring it back to your place (or better yet, book a night away at one of our hotels or B&B's), put your feet up, relax and enjoy the evening!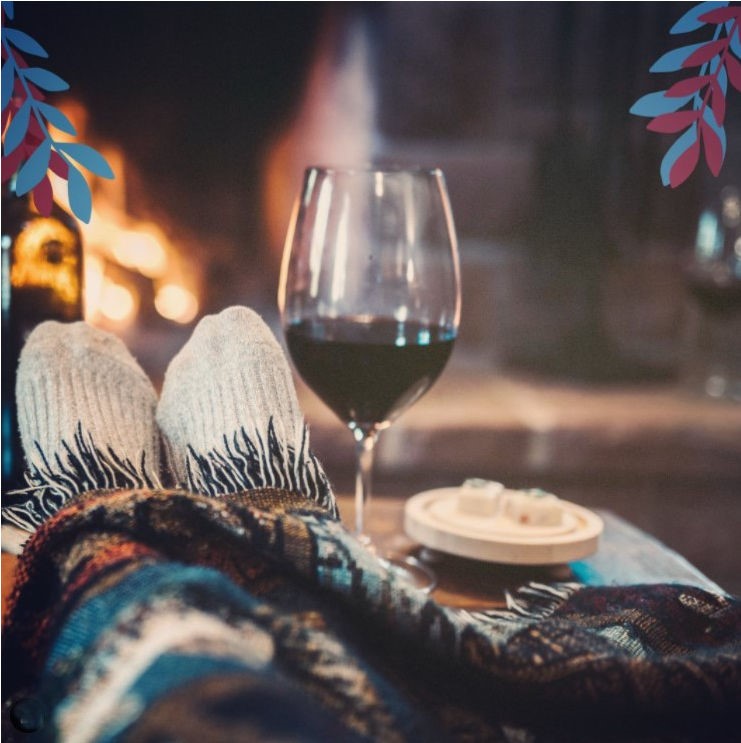 For more information on West Kelowna wineries, visit thewestsidewinetrail.com. Remember to call ahead and reserve your spot as these experiences book up quickly. Wineries may be operating on reduced winter hours or by appointment only, so please check with each winery prior to visiting.