What's on your Wishlist? A West Kelowna Holiday Gift Guide
This year it is more important than ever to support the local businesses that we love, so why not give the gift of the Okanagan? We have so many great businesses (both online and storefront) that offer endless gift choices for everyone on your list.
Here are a few suggestions that might make your holiday gift list.
Golf Lessons. Has someone on your list ever wanted to learn to golf? Or could they use some more tips? Two Eagles Golf Course has an Academy that offers private and group lessons. If they are already seasoned golfers, why not get them some passes or clothing from Two Eagles or Shannon Lake Golf Course.
View this post on Instagram
Helicopter Tour. See West Kelowna and the Okanagan in a completely different way – via helicopter! Valhalla Helicopter Tours is based in West Kelowna and offers 'scenic, picnic and wine' helicopter tours.
View this post on Instagram
Winter Horseback Riding. Horseback riding doesn't just have to take place in the summer. Winter trail rides capture the essence of winter and there is the added bonus of a pit fire and a warm drink. Enjoy captivating views with Broken Rail Ranch when heading out on a trail ride. Be sure to call ahead for this experience, because if they trails are too icy the horses are unable to go out on them.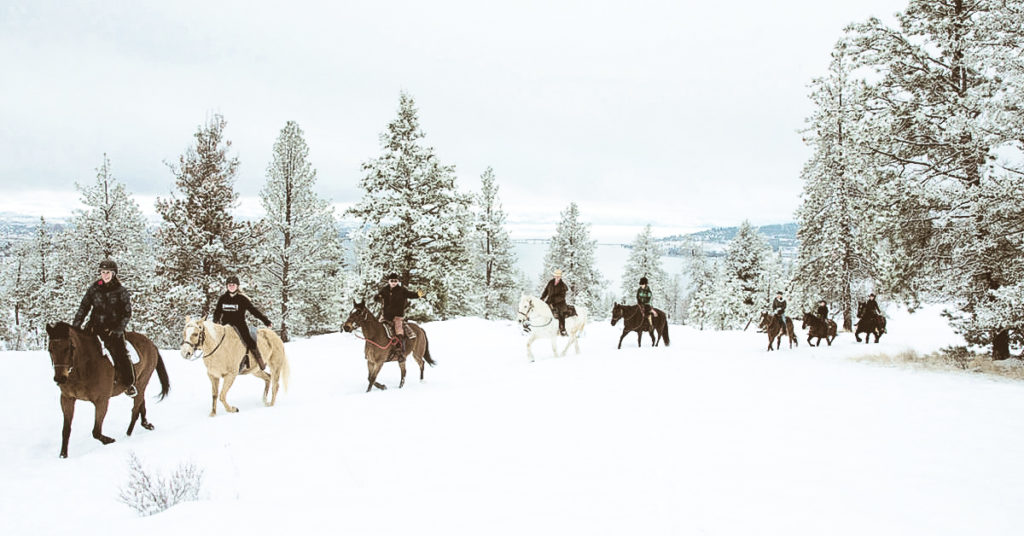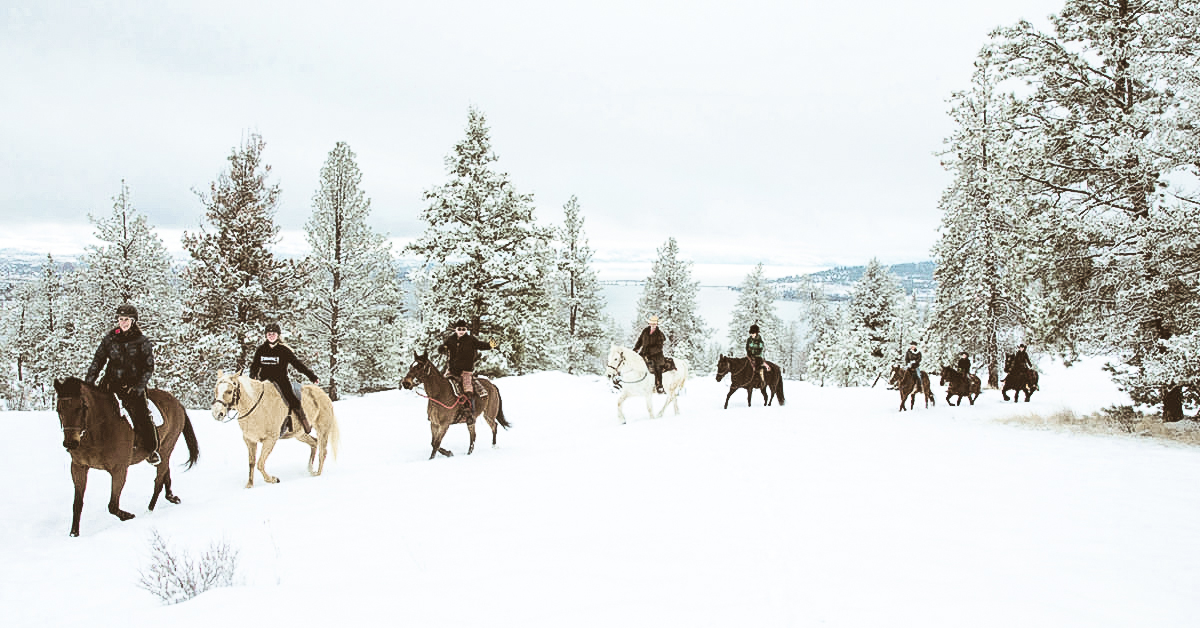 Staycation. Everyone loves a little escapism and one doesn't have to go far to enjoy it. A stay at one of our accommodations or at a B&B could be the perfect answer for anyone who has wanderlust on your list.
View this post on Instagram
Fashionistas. If there is a fashionista on your list, you will have no problem finding a gift for them. From familiar brand name stores and boutiques to manufacturers of leather goods and jewelry, the choices are endless. We suggest you begin your search online with the City of West Kelowna's and Westbank First Nation's online business directories. Here you will find online and storefront shops. From European shoes and Western Wear to the lastest fashions at boutiques and jewellers, supporting local is easy this season!
View this post on Instagram
Wine & Craft Beverages. With 16 wineries, a brewery, a distillery and a ciderhouse all located on the Westside, finding a gift for the oenophile or craft beverage connoisseur shouldn't be a problem! Many of the wineries offer special tours and experiences including fireside tastings and sommelier guided tours. At this time of year, one will find festive tasting rooms and gift basket ideas.
View this post on Instagram
Pampering. Who doesn't love a spa day? Give the gift of pampering with a gift certificate for a manicure, facial or massage. The Spa at the Cove has a full range of body treatments and places like The 10 Spot offers great manis and pedis. The City of West Kelowna's and Westbank First Nation's directories also list several businesses that offer such services.
View this post on Instagram
Floral Workshops. From flower crowns and wreaths to terrariums and smudge sticks, the workshops at Passionate Bloom are creative and the end products are gorgeous or gift the gift of flowers from a local florist such as Carls Flower Shop.
View this post on Instagram
Music lessons. Give the give of music with some music lessons. Many of our local music schools have moved to online teaching via zoom which opens up new opportunities for people!
Yoga. Has someone on your list been mentioning that they want to practice mindfulness and get in better shape? Look at giving the gift of yoga to them – many yoga studios are offering classes online via zoom and this may be the perfect introduction to this activity.
View this post on Instagram
Candles. Did you know we have a local candlemaker? Brown Road Candle Company hand pours soy candles and has primitive creations.
Indigenous Art. Here on the Westside, we have two storefronts that specialize in Indigenous artwork, crafts and gifts. Both the Spirit of the Lake Native Boutique and Syilx Trail Gift Store can be found close to the bridge on Westbank First Nation lands.
View this post on Instagram
If our list hasn't helped, stop by Bylands Garden Centre. One usually associates Bylands with gardening, but they have a wide variety of home and garden décor items.
You can also check out our guide on Instagram that features Handcrafted Gift Ideas by West Kelowna Artisans.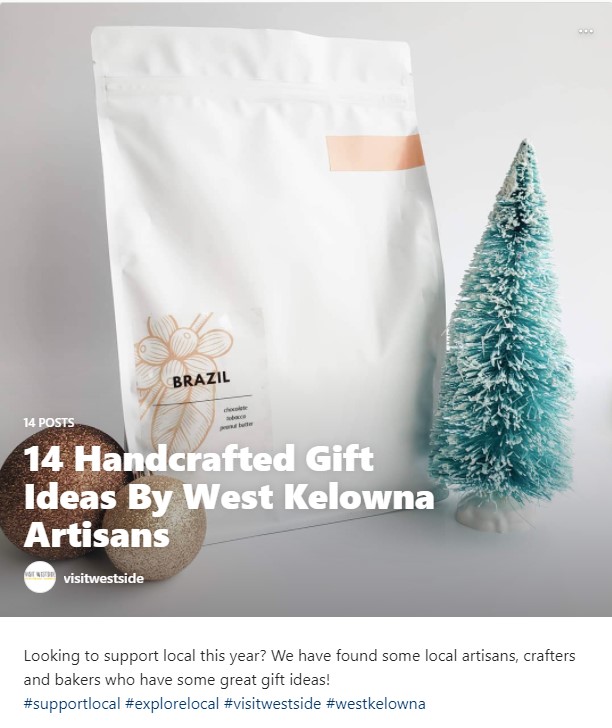 Here are a few ideas on how you can support local!
=> When doing Google searches of gift ideas, include the name 'West Kelowna' in your searches. Up will come storefront locations, as well as online shops.
=> Check out the business directories from the City of West Kelowna and Westbank First Nation.
=> Support the Greater Westside Board of Trade's 'Tis the Season to Shop Local' Campaign.
View this post on Instagram
If these ideas haven't convinced you to shop local, then maybe these 7 reasons will!
You are supporting your local community and possibly a friend or neighbour
No worries about an online order not arriving on time
Your business makes a difference
You may find a better gift by perusing the store
No shipping charges
Less packaging is better for the environment
You get to see the product so you know what you are getting, no mistakes on the size, color, texture, etc of the gift.
Happy Shopping!