Each summer the Visitor Centres in the Okanagan are flooded with requests for places to pick cherries. It is a great activity that all ages can enjoy. Several farms along the Westside Farm Loop offer upick cherries, and if you don't have time to spend picking, no worries, the farms and fruit stands have fresh picked ones waiting for you.
Some tips for picking cherries:
Cherries do not ripen once picked, so look for fruit that is deep red in colour
When picking, harvest with the stem attached as they will last longer and pick them one by one, not in bunches
If you plan on using the cherries right away, the stem can be left behind
Twist the top of the stem as you pull down, this will protect the bud and branches for future harvests
Place the cherries gently in a bucket, as this fruit can bruise easily
Place them in your refrigerator once home
If picking in an orchard, wear sunscreen, our Okanagan sun is hot!

CHERRY SEASON IS NOT UNTIL JULY – this list will be updated in July 2020
Where to find upick & fresh picked cherries:
Cherrywood Farm| upick & ready picked | 3169 Sheltler Dr | Saturday & Sunday 9am – 9pm | Monday, Thurday & Friday 9am-12pm and 5-9pm
Griffin Farms | upick & fresh picked | 3344 Elliott Rd | Monday, Tuesday, Thursday, Friday – 9am-9pm | Wednesday 9am – 6pm | Saturday 8am-9pm | Sunday Closed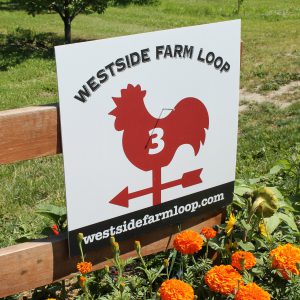 Ingram Farms | fresh picked | 2660 Lower Glenrosa Rd | open daily
Paynters Fruit Market | upick & fresh picked | 3678 Paynter Rd | 8am-8pm daily
TBA Farms | fresh picked | 3175 Smith Creek Rd | 7am-7pm daily
Westbank Corner Fruit Stall | fresh picked | corner of Elliott Rd & Solar Rd | 9am-5pm daily
Westbank Farm Produce | upick & fresh picked 2672 Scharf Rd | 8am-3pm Monday-Saturday
Westbank Farmers' Market | fresh picked | Elliott & Main | 9am-2pm Saturday
Westbank Harvest | fresh picked | 2654 Scharf Rd | 8am-2pm Monday – Saturday
You can also find several other people selling upick and fresh picked cherries along Glencoe and Elliott Rds – just look for the signs!
For more information on these farms and the Westside Farm Loop visit www.westsidefarmloop.com.