How high is 381 feet?
It is 115 feet taller than the tallest building in Kelowna.
It is also about a quarter the height needed for a falling person to reach terminal velocity.
If you fell from that height you would have five seconds to appreciate the view before you reach the ground.
And what a view it is.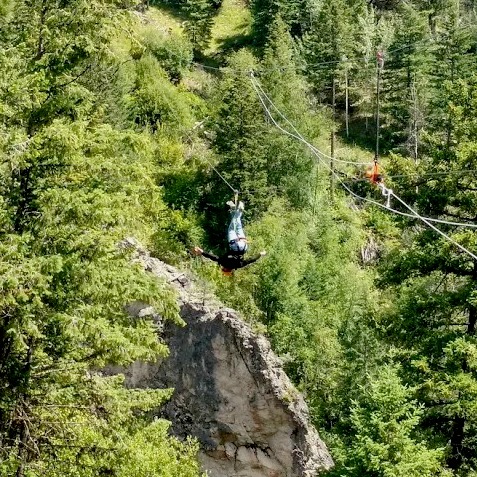 We visited Zipzone in Peachland to find out what such a heady height feels like, and we were not disappointed. Zipzone has the highest freestyle zipline in Canada, and they are also fast. Stick-your-head-out-the-window-on-the-highway fast. I tend to like that sort of thing, so I had been eagerly awaiting a tour of this local business. However, even those with an aversion to sudden drops shouldn't be afraid.
When we arrived at the canyon just outside Peachland where Zipzone is located, we were set at ease by the professionalism and humour of the staff. We tried some little games while we waited our turn to get suited up, then went into a tipi to get all our safety gear on. Our guides Jack and Cam were very funny and kept us well entertained even while they went through multiple safety checks on our harnesses and made sure we were aware of how everything worked. All the gear is reassuringly new and robust, and completely idiot-proof. We were given a safety demonstration then went to the first line of six.
Going clear across the Deep Creek Gorge from the highest point at the site, it is the tallest at a full 381 feet at the middle. Nothing like cutting to the chase. Some pointers on how the stop at the other side works, much unclipping and clipping to get my trolley securely on the line, and I floated away from the edge. It really does feel like floating, dangling beneath a silver steel cable as the trees drop away.
The zipline is true to its name, humming overhead as the little trolley wheels roll along it. To one side Okanagan lake is visible, and to the other a canyon winds away into the mountains. I looked down at the creek burbling between mossy rock faces and the tops of pine trees dancing gently in the wind.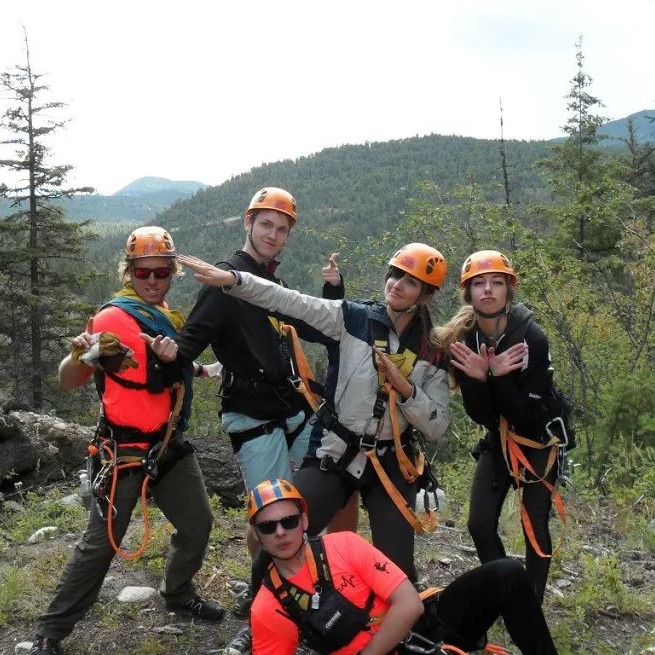 I let go of the line, dangling from the harness. The wind spun me gently as the landing platform approached. My trolley hit the braking device and I slowed to a stop right beside the guide. He asked how it was but I couldn't think of a word that could explain the exhilaration. I still can't, so I will just call it what I said as he unclipped me: fantastic.
More info:
Zipzone Peachland
5875 Brenda Mines Rd, Peachland, BC
1-855-947-9663
www.zipzone.ca
Reservations are recommended.
Author: Chris works at the West Kelowna Visitor Centre. For more information on the Zipzone and other attractions, stop by at 2316 Dobbin Rd, West Kelowna