The Rose Valley trails within Rose Valley Regional Park are considered one of the hidden gems in the Okanagan. The hike samples many of the brilliant features the region has to offer, such as hiking through a forest, surrounded by towering trees and enclosed around lush green vegetation, to open and picturesque look out points. The views from the summit present some of the most breathtaking vistas around, giving one a unique perspective of our spectacular valley. These sights ones wouldn't normally see from anywhere else, but in this park.
Rose Valley Regional Park offers various terrains for the moderate to experienced hiker with steep inclines. This regional park also offers an extensive network of trails that entices your average hiker to not only to experience Rose Valley once, but to come back and play on this "alluring playground "again and again. What makes these trails so easy to enjoy is that they are so well marked with numerous and distinct trail markers, along with many maps along the way to ensure and offer comfort of never getting lost.
A distinct feature that this park that sets it apart from other treks in the Okanagan Valley, and what makes it a hidden gem is Rose Valley Lake. It is so secluded and serene, that every time you are down by the lake one has a complete peace of mind feeling.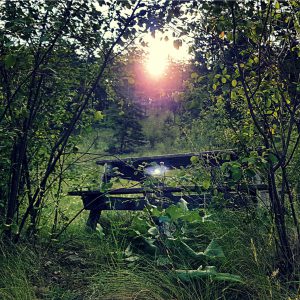 If stunning views are of interest, then Rose Valley Lake is up for the task with the ultimate Okanagan 360 degree panoramic view. If a craving for vantage points that take your breath is what you are after, Rose Valley Regional Park is most definitely the hike for you.
Take a picture, post it on social media, show your friends, or keep it for yourself. This park and hike is full of moments that you want to take with you (like sitting on the summit!). That is what makes it so special.
If you do take a picture and post it on social media don't forget to hashtag #visitwestside!
Rose Valley Regional Park | Starlight Entrance Kiosk Map & Info
Cheers,
Cameron Weir
Cameron is student at Thompson Rivers University and is currently back home for the summer working in the Economic Development Department for the City of West Kelowna.