We have five ideas of things for you to do this Easter long weekend.
Community Easter Egg Hunt
Potter's Community Church is hosting a safe Easter Egg Hunt Contest. Between April 2-5, find a Potter's House Easter Egg Sign or Poster, snap a photo and post it to Facebook or Instagram with the hashtag #pottersegghunt. These posters and yard signs are throughout Peachland, West Kelowna & Kelowna. Full details can be found on their website.
View this post on Instagram
Coffee on the Beach
Grab a coffee and treat from one of our cafes and head down to the beach to take in the views.

Pizza in a Park
Have a picnic at one of our parks. We have several neighbourhood and community parks scattered throughout the city and many of them have picnic tables. Those that don't are camping chair and picnic-blanket friendly. J  Wondering what to expect at each of our parks? Take a virtual parks tour before heading out.

Bird Watching
Did you know that over 240 different species of birds have been spotted on the Greater Westside? Next time you go for a walk along the waterfront or a hike in the woods, do it with a purpose and try to spot and identify some birds. We have a Birding Map & Guide that may help you. Digital downloads are available on our website, or stop by the West Kelowna or Kelowna Visitor Centres to grab a copy.

Visiting Wineries/Breweries/Cideries
Wineries are still able to do sample tastings. Now that the weather is warming up, some are doing tasting their tastings outside. We anticipate that there will be a big demand for this, so be sure to plan and reserve your tasting time slot. Also happening this weekend is Volcanic Hill Estate Winery's Easter Karat Chocolate Tasting, where all wine tastings will finish with a pairing of Chardonnay Icewine and a custom Karat Chocolate truffle.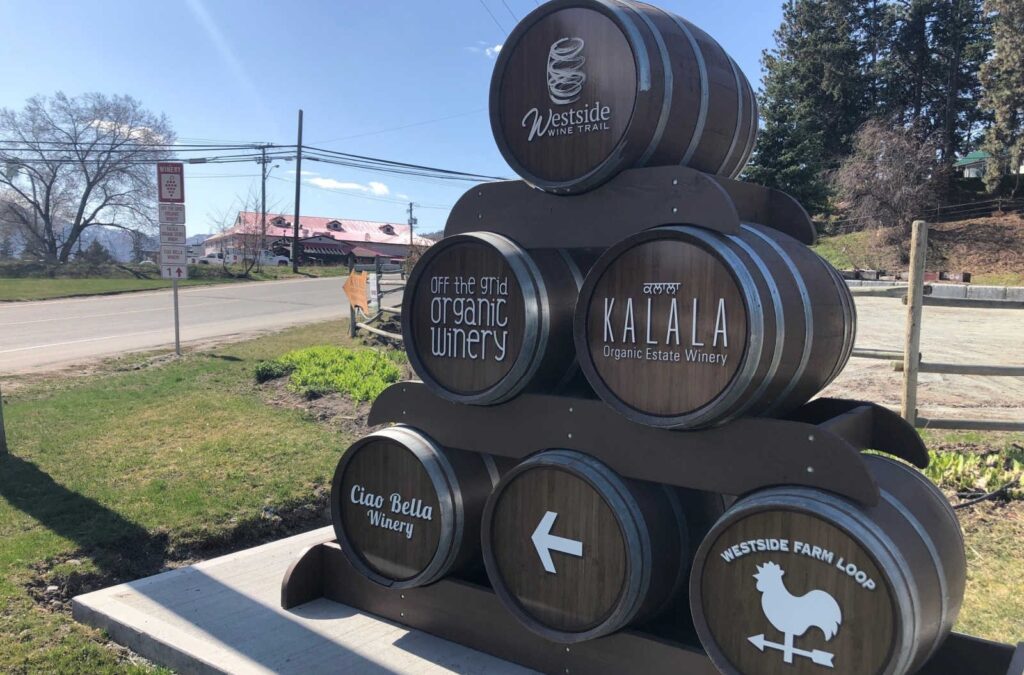 Enjoy #exploringlocal this Easter Long Weekend!