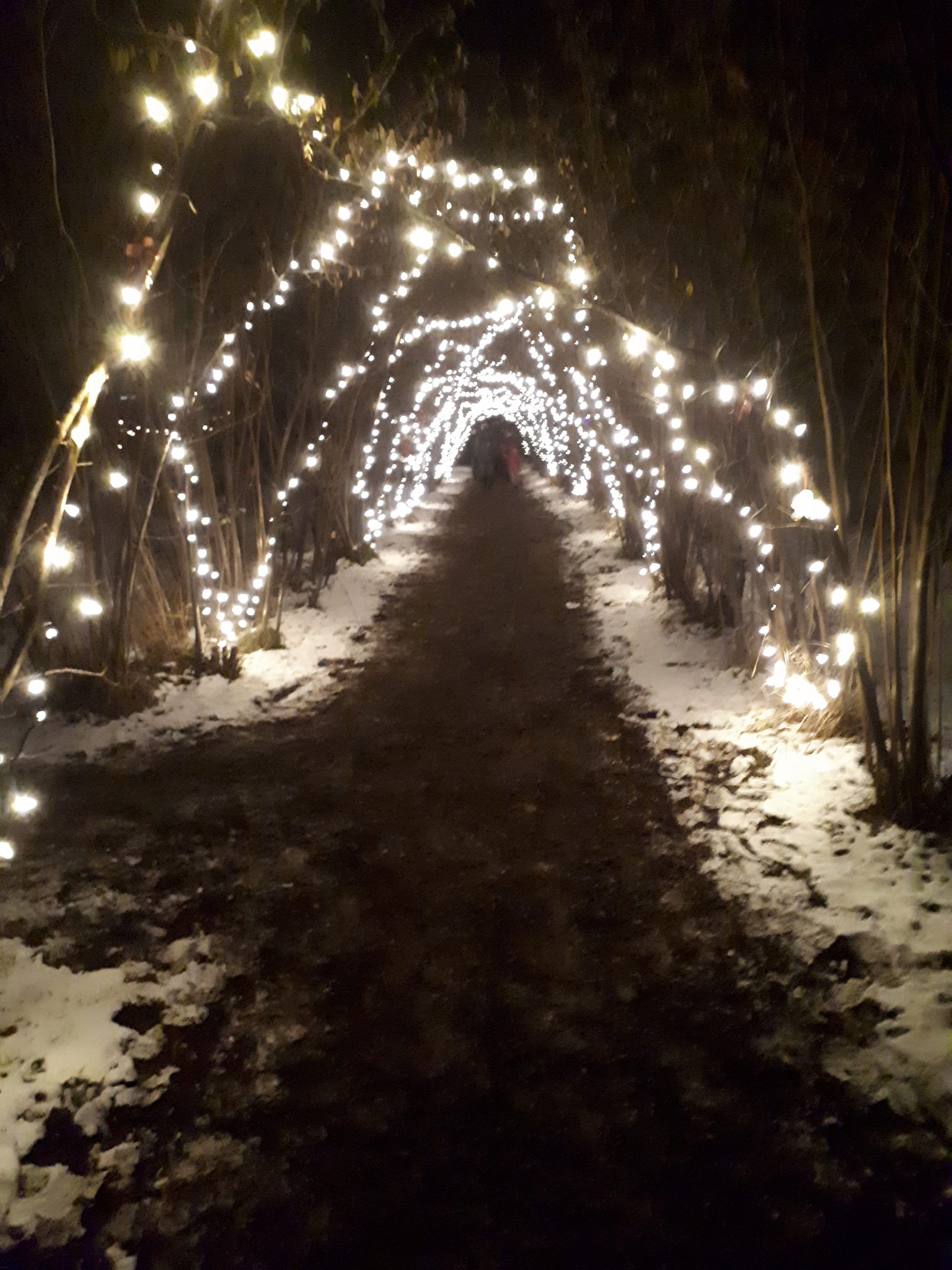 Winter Magic @ Gellatly Nut Farm
Date List
This event occurs Daily
Wed December 18, 2019
Thu December 19, 2019
Fri December 20, 2019
Sat December 21, 2019
Sun December 22, 2019
Gellatlly Nut Farm Regional Park
2375 Whitworth Rd, West Kelowna
VIEW MAP
Celebrate 'Winter Magic' and enjoy the lighted paths through the orchard at Gellatly Nut Farm Regional Park off Whitworth Road in West Kelowna. 
The light show will be expanded this year. From 4:00 to 7:00 pm on Wednesday December 18th through Friday December 20th the lights will be on for self-guided tours of the park. From 4:00 to 7:00 pm on Saturday, December 21st and Sunday, December 22nd in addition to the lights there will be hot chocolate (bring your own mug to reduce recycling waste) and seasonal songs from entertainers in our warming tent for you and your family to enjoy.
During the weekend evenings, Gellatly Nut Farm Society volunteers will be providing tours of the Farm House. They will also have nuts and wooden bowls available for cash sales only. All proceeds from these sales supported heritage efforts by the GNF Society right in the park. – This is good!
This event is free and you don't have to register.  There is limited parking available in the Nut Farm parking lot, so carpooling is definitely encouraged with friends, family and neighbours.   We ask that people attending please obey our on-site traffic control people, watch for them and pedestrians so that everyone is safe.
There's also limited on-street parking in the area, so please be aware of and follow any parking/traffic control attendants and parking restrictions/signage and please don't block our neighbours driveways.
For more information please email eeco@rdco.com or call the EECO at 250-469-6140.
---
---