Our local businesses and community organizations have gotten creative and are ready to treat you to some spooky delights. Here is a list of Halloween events for 2023 and be sure to check back as it is continually being updated.
Halloween DJ Skate | October 24
The City of West Kelowna hosts a family-friendly Halloween DJ Skate on October 24th. Come out dressed in costume, enjoy candy, and cranked up tunes during this fun public skate event!
October 24 | 6:45pm – 8:00pm
Jim Lind Arena | 2760 Cameron Rd | 778-797-1000
Haunted House at the Museum | October 23-31 (closed October 29)
A haunted house is coming to the Westbank Museum. Prepared to get spooked! Entry by donation.
October 23-27 – 9:00am – 4:00pm | October 28 – 1:00pm – 8:00pm | October 30 – 9:00am – 4:00pm | Oct 31 – 10:00am – 5:00pm
Westbank Museum | 2376 Dobbin Rd (Hwy 97)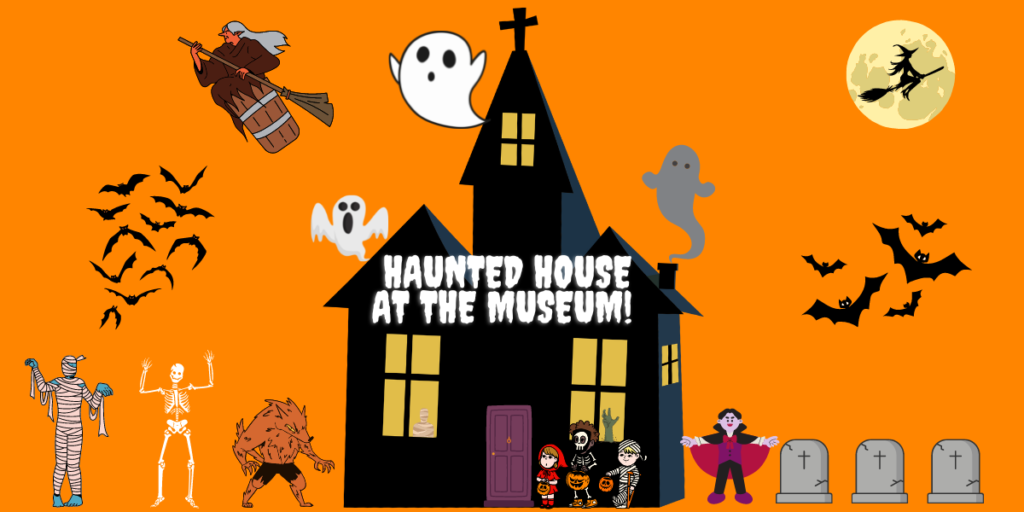 Spooky Swamp Swim | October 28  
Ghoulish games, treats, prizes, and more. Limited posts are available so please register online as there will be no drop-in spaces available.
October 28 | 2:00pm – 6:00pm
Johnson Bentley Memorial Aquatic Centre | 3737 Old Okanagan Hwy
Halloweenie @ Grizzli Winery | October 28
Fun for all the littlies in your life. A safe indoor event to keep your little ones warm. There will be a colouring station, trick or treating, a scavenger hunt, and a colouring contest. Dress up in your best costumes, admission is free and pet friendly. You can RSVP for two time slots, 12 pm-2 pm or 2 pm-4 pm. You may arrive at any time during your time slot.
*Please note adults must supervise children. This is not a drop-off event.
Oct 28 | 12:00pm – 4:00pm
Grizzli Winery | 2550 Boucherie Rd | See their website for more information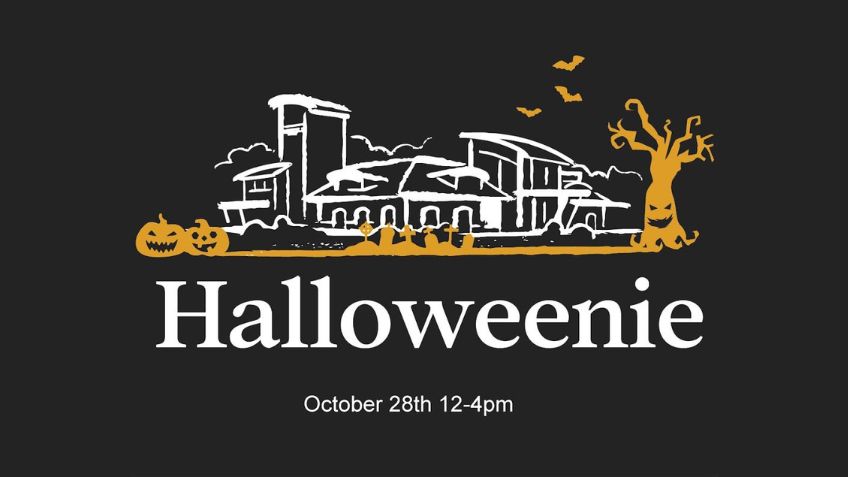 Halloween Party Costume Contest | October 28
Join Whiski Jack's for their annual Halloween Party with over $500 in prizes to be one. Live music by Three Quarter Crush.
October 28 | 9:00pm – 12:00am
Whiski Jack's Pub| 2442 Drought Rd | See their Instagram post for more details
Sip or Trick! | October 29
The wineries of the Westside Wine Trail are hosting Sip or Trick. This event is a bewitching blend of wine tastings, delectable treats, and spine-chilling entertainment, creating an unforgettable Halloween experience. Proceeds go to the Central Okanagan Fire Relief program. See their website for the hauntingly great wine pairings and activities. Participating wineries include:
October 29  | 12:00pm – 5:00pm
various locations| See website for more information and tickets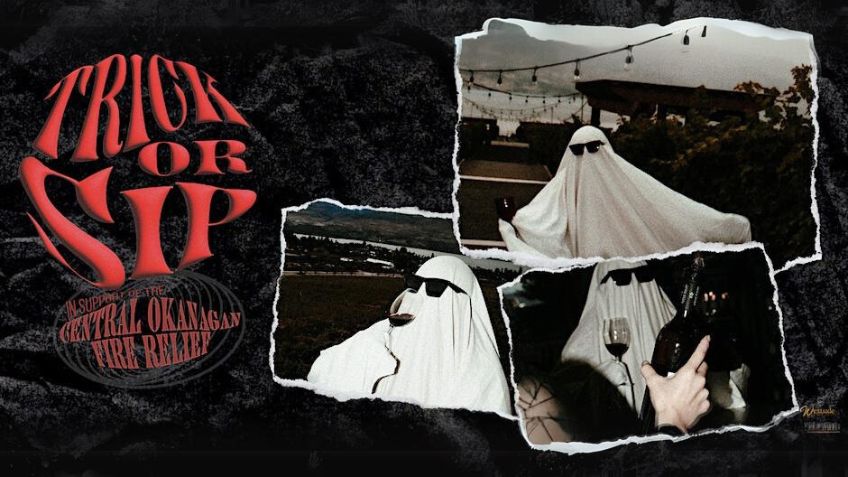 Trunk or Treat  | October 29
A fun outdoor trick or treating experience that allows kids to trick or treat from car to car in the church parking lot. Each car will be decorated with a different theme. Everyone is welcome and it's free! They will also be accepting non-perishable food items for the Central Okanagan food bank.
October 29 | 2:00pm – 4:00pm
Emmanuel Church | 2600 Hebert Rd
WKFFA Haunted House | October 31
The West Kelowna Firefighters are putting on a haunted house. Come join them at Firehall #33 at 1805 Westlake Rd for a spooky time.
October 31 | 5:00pm – 8:00pm
Firehall #33 | 1805 Westlake Rd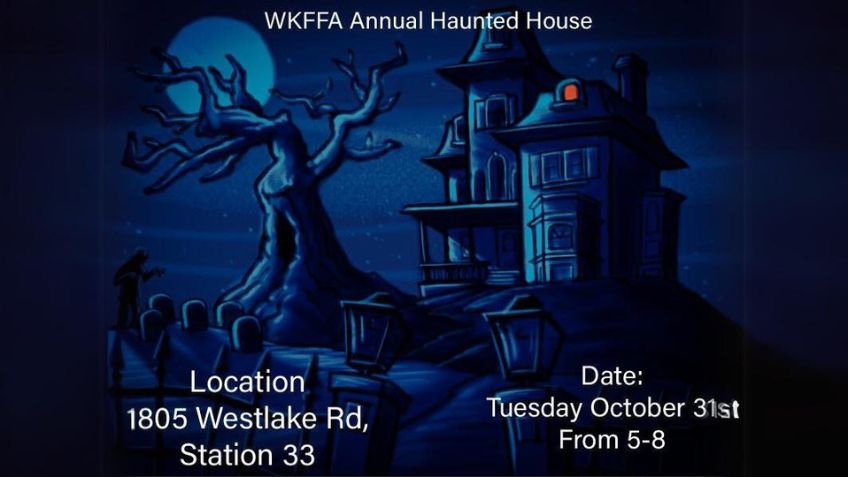 Halloween at the wineries
Volcanic Hills Estate Winery | October 27 – 31 | 10:00am – 6:00pm | Come dressed in your costumes for a free tasting.
Off the Grid Organic Winery | October 13 – 31 | Taste 6 of their premium organic wines, each paired with a Halloween treat. $15 per person.

Spooky Happenings at the Westbank Museum
The staff at the Westbank Museum wrote an article about some spooking happenings that took place at the Westbank Museum. Check out the article here. If you know of any spooking happenings, let our museum staff know as they would love to hear about them.
Westbank Museum and West Kelowna Visitor Centre | 2376 Dobbin Rd | 250-768-0100
If you know of any other spooky or fun Halloween events in West Kelowna, let us know! Message us on Facebook or Instagram.