Welcome the coziness of autumn with our list of fall events and activities.
We're talking about sunrise hikes, biking, bird watching, fall markets, brewery events, wine harvest, apple picking, pumpkins and learning about the history of the syilx/Okanagan people. Start planning your weekend now with these fall events and activities!
Fall Events
What Does it Mean to be syilx? | September 30 | 10:00am – 4:00pm
Sncewips Heritage Museum | Unit 260 at 525 Highway 97
September 30, 2022 marks the premiere for the Sncewips Heritage Museum's newest exhibit. Drop in for Bannock, tea and learn about the syilx people. This exhibit focuses on the voices of Westbank First Nation's community members and their artistic/written expression of identity. It will also give visitors a chance to answer the question "What Does it Mean to be Canadian?" as a way of exploring the identities of two of the many groups of people who are lucky enough to call the Okanagan home. The exhibit will continue to be on display Monday – Friday throughout the year.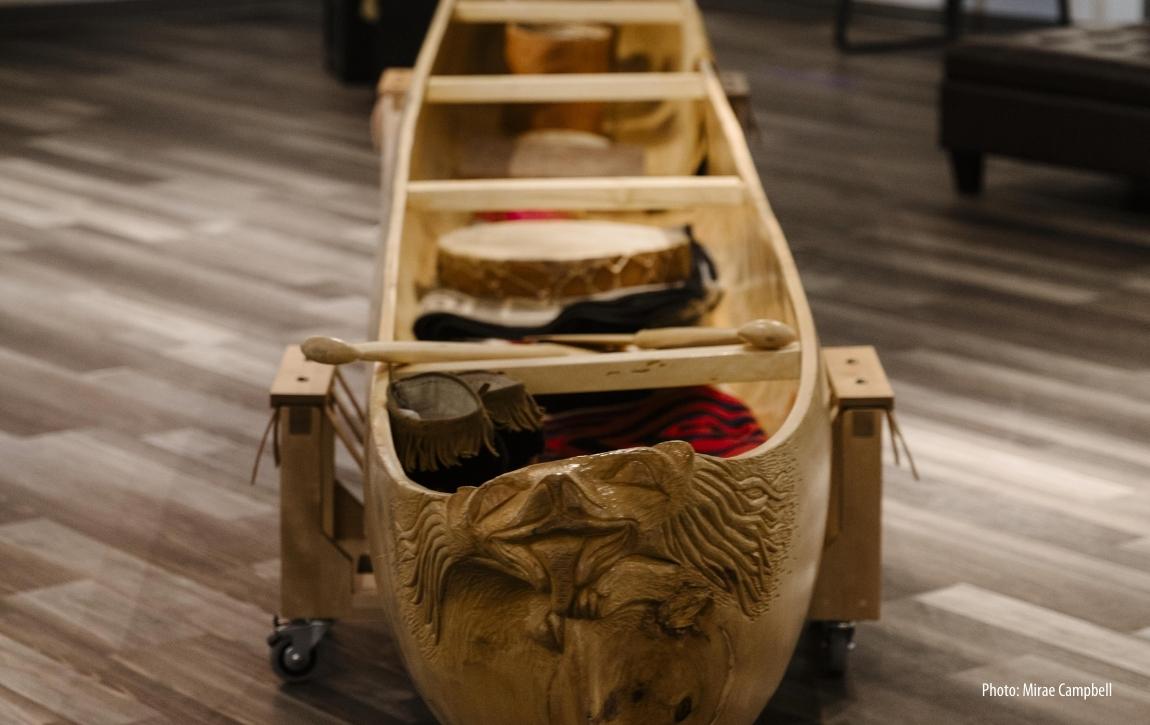 The Harvest Market at Quails' Gate | Oct 1 & 2 | 12:00pm – 5:00pm
Quails' Gate Winery | 3303 Boucherie Rd

Shop the artisan market while enjoying the abundance of the season with specially curated, harvest-themed gifts from the Wine Shop and warm as well as hearty treats from The Market. Special cooking demos from the culinary team at Old Vines Restaurant and a vine-to-glass exploration of the latest harvest will take place.
Complimentary tasting in the Wine Shop with the purchase of $30 or more.
Fall Fest at Grizzli Winery | Oct 1 | 5:00pm – 7:00pm
Grizzli Winery | 2550 Boucherie Rd
This is event is family and pet friendly with proceeds going to Paws it Forward Dog Rescue. Check out local vendors, seasonal goods, wine tasting and live music. There will be tons of family friendly fall activities, a pumpkin patch, fall photo booth and so much more!
Tickets are available online or at the door https://www.exploretock.com/grizzliwinery/event/359696/fall-fest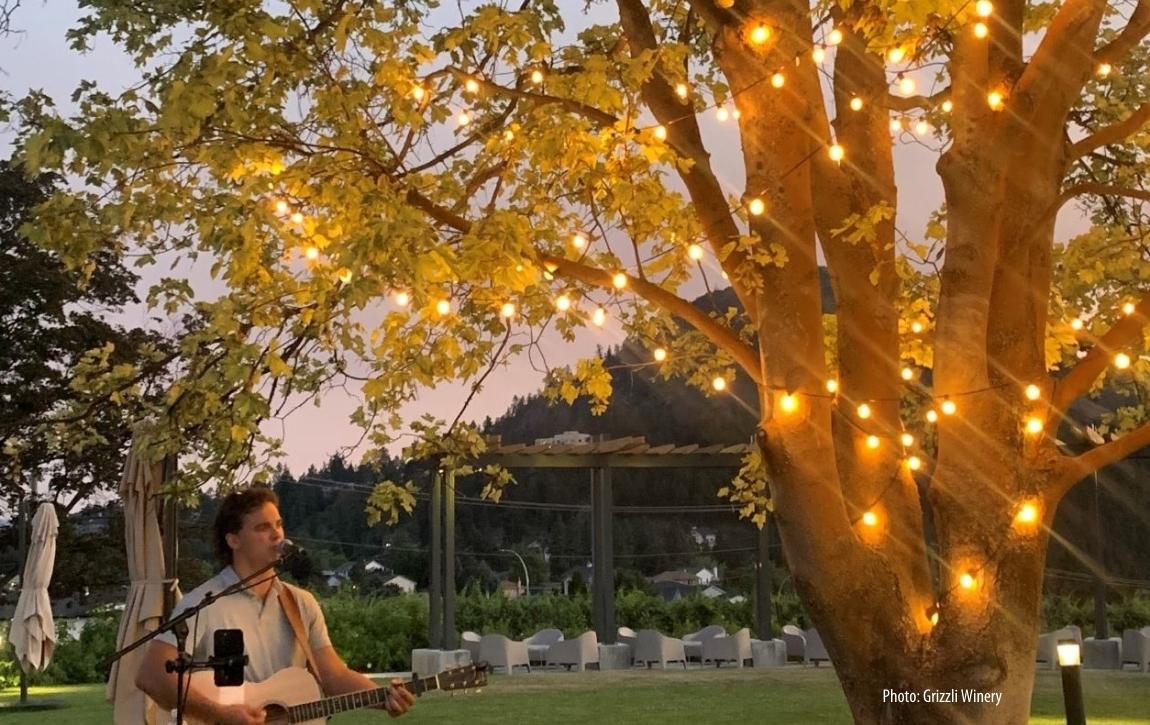 Autumn Harvest & Community Market | Oct 1 & 2, Oct 15 & 16, Oct 22 & 23 | 10:00am – 4:00pm
Kinsmen Athletic Park | 3170 Shannon Lake Rd
Hosted by Beacons Furry Fundation Society, this community market is full of activities and vendors! Come out to enjoy fall-themed carnival games, an apple pie bake-off, a chili cook-off, pumpkin carving, family movie nights and more. Each day has different types of activities taking place, so be sure to check out the schedule here: https://www.beaconsfurryfundation.org/autumn-harvest–community-market.html#/
Smoke on the Water | Oct 6
Various West Kelowna breweries
The Smoke on the Water event takes place on Oct 6, as part of the Kelowna Beer Week festivities. Indulge in smoked meat and beer pairings at Lakesider Brewing Co and The Hatching Post with Kind Brewing being represented at both locations.
If you can't make it out for this event, be sure to stop by any of the West Kelowna breweries between Oct 1-8 and get your #KelownaBeerWeek passport stamped.
Kind Brewing | 2405 Main St
Lakesider Brewing Co | 835 Anders Rd
The Hatching Post | 2850 Boucherie Rd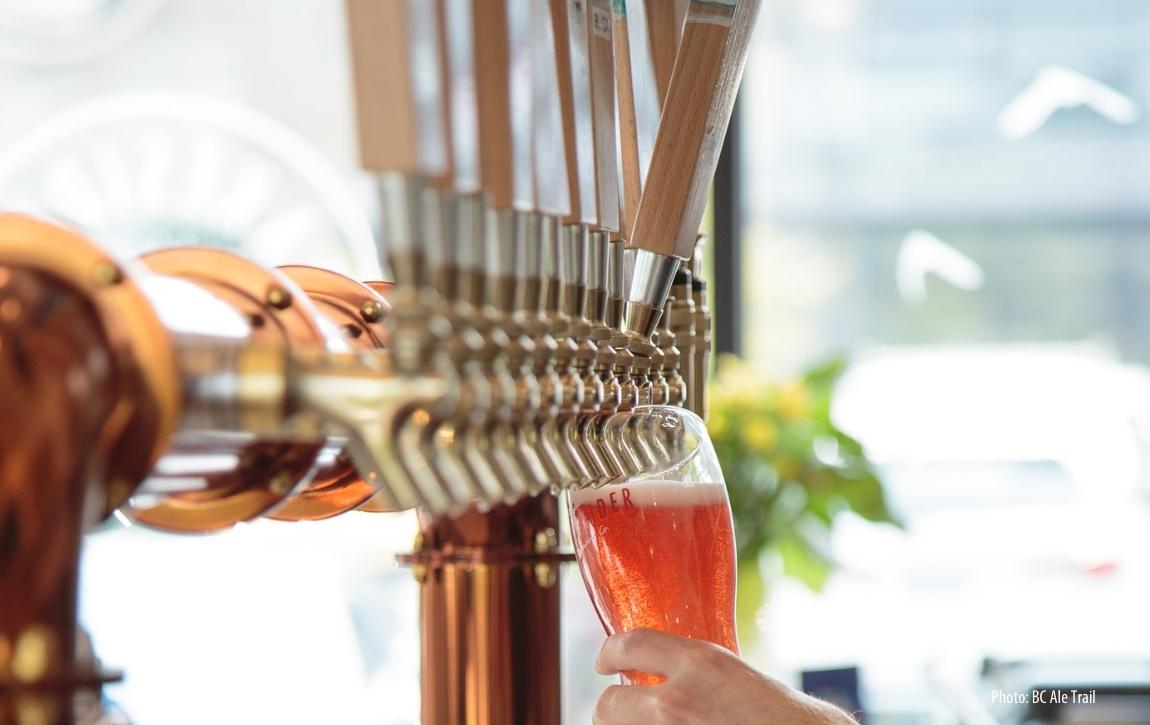 Halloween Fun

Halloween DJ Skate | Oct 25 | 6:45pm – 8:00pm
Jim Lind Arena | 2760 Cameron Rd
Cranked tunes and fun times are always to be had at the annual Halloween DJ Skate. Come in your costume and there will be candy!
Haunted House at the Museum | Oct 24 – 28, 9:00am – 4:00pm and Oct 31, 1:00pm – 8:00pm
Westbank Museum | 2376 Dobbin Rd
The Westbank Museum will be turning their place into a haunted house. Bring your ghosts, ghouls and goblins to the Westbank Museum. Are you brave enough to tour it? Entry is by donation.
Halloweenie | Oct 31 | 2:00pm – 6:00pm
Grizzli Winery | 2550 Boucherie Rd
A safe indoor event that is perfect to keep your little ones warm. There will be a scavenger hunt, colouring stations, games and trick or treating. Dress up in your best costumes (dogs too!) as this is a family and pet friendly event.
Fall Activities
Apple Picking & the Nut Harvest
There is nothing like the taste of a freshly picked, crisp apple! Apple picking is a favourite pastime and our Okanagan apples make great apple pie and applesauce! Places to pick apples include Paynter's Fruit Market, Griffin Farms and Westbank Farm Produce. You can also get ready-picked apples at our fruit stands. Apple picking season usually runs from the end of September to late October. Visit westsidefarmloop.com for more information on our farms.
Many people don't realize that we have a century-old working nut farm in West Kelowna. The Gellatly Nut Farm Regional Park is open from dawn to dusk, nut harvest and sales take place from September to November. For 2022, nuts can be purchased at the booth at the main heritage house from Wed-Sun, 12:00pm – 4:00pm. Outside of these hours, an honor system is used or e-transfers can take place. For more information about the nut harvest and the types of nuts available for purchase visit: https://storymaps.arcgis.com/stories/cb2aaf80bf99419b9a8eba4718bc4ec6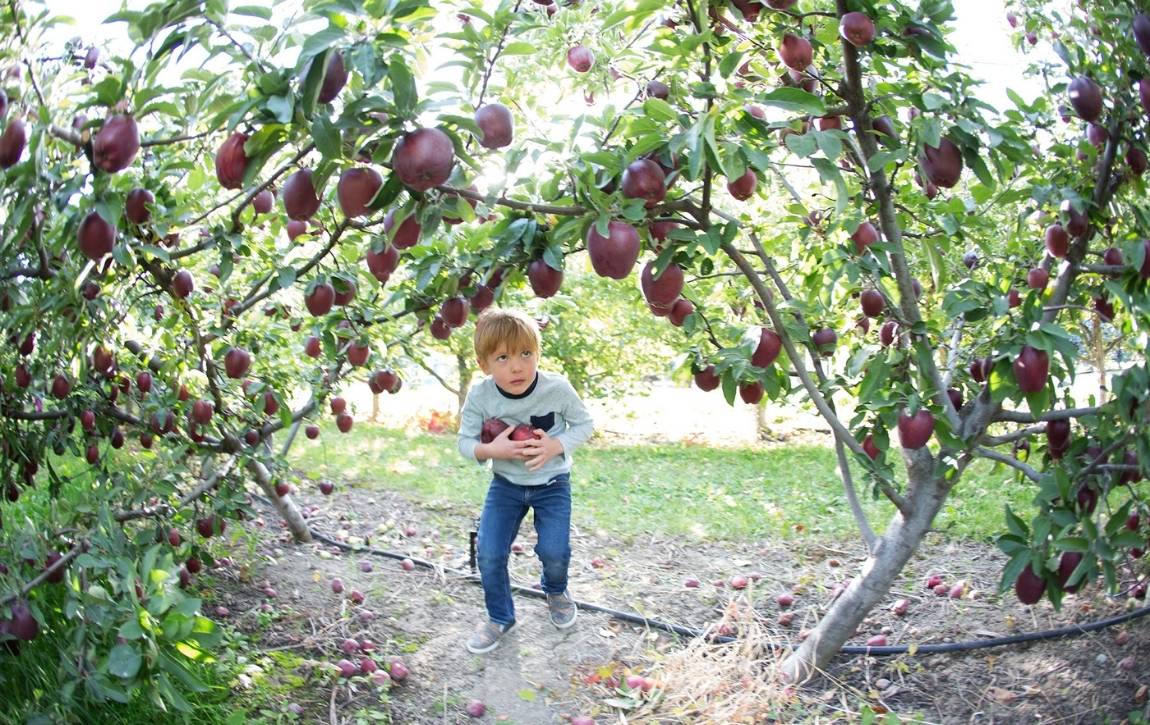 Wine Touring
Fall is a great time to visit the wineries as there is so much happening! The vineyards are full of colour and bustling with activity (you may get lucky to see the crush taking place on the pads of the wineries). We have over 20 tasting rooms where you can discover a new wine, cider, spirit or brew.
During the fall and winter months, the tasting rooms are a little quieter, leaving plenty of time to ask all those questions. A quick note, many wineries move to seasonal hours this time of year and it is best to check their websites before visiting. Learn more about our wineries, breweries, cideries and distilleries here: https://www.visitwestside.com/listing-category/eat/ or visit thewestsidewinetrail.com.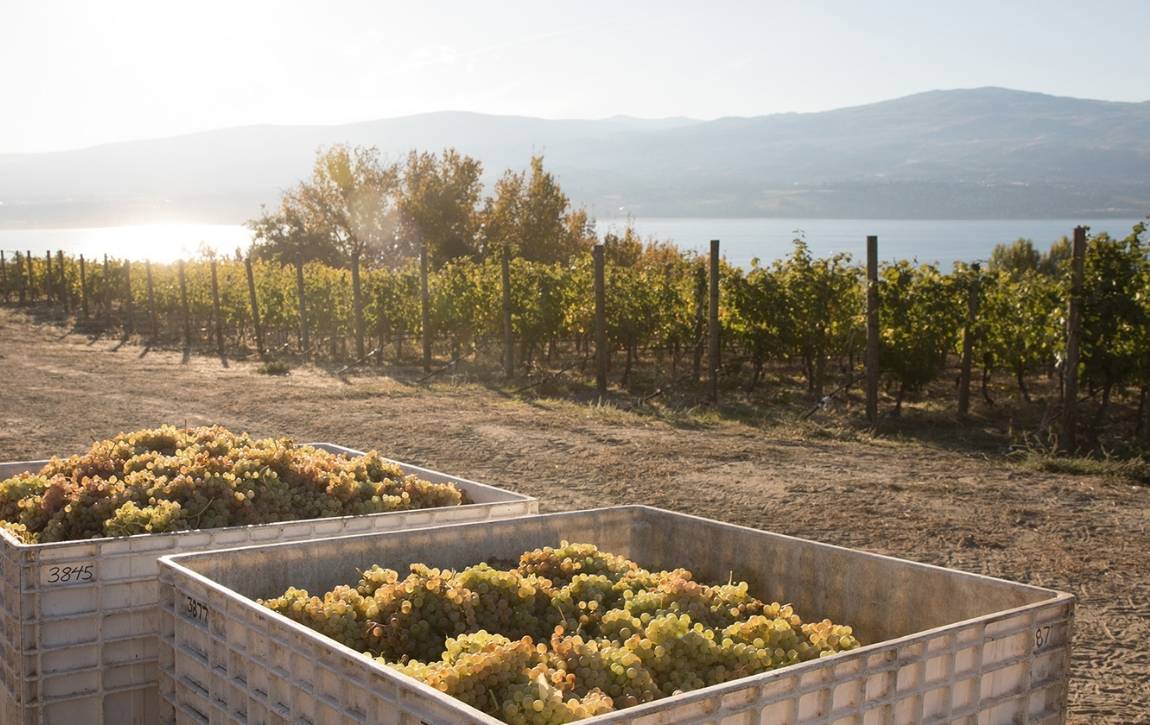 Bird Watching
West Kelowna is a popular place for bird watchers with over 240 different species being spotted. Bird watching can be enjoyed year-round, with great shore and forested locations to view our feathered friends. Some popular spots include the mouth of Powers Creek and Rotary Trails as well as Rose Valley Regional Park and Glen Canyon Regional Park. Download our Birding Map and Guide and see how many different species you can spot!
Hiking & Biking
If you are in search of a spot for a spectacular sunrise photo, look no further than Mount Boucherie. This dormant volcano is a focal point in our community and offers up stunning views toward Kelowna as well as Peachland. Be sure to check out the hiking and biking section of our website for trail information on Rose Valley Regional Park, Kalamoir Regional Park, Glen Canyon Regional Park, Goat's Peach Regional Park, Bear Creek Provincial Park and the Smith Creek Trail Network.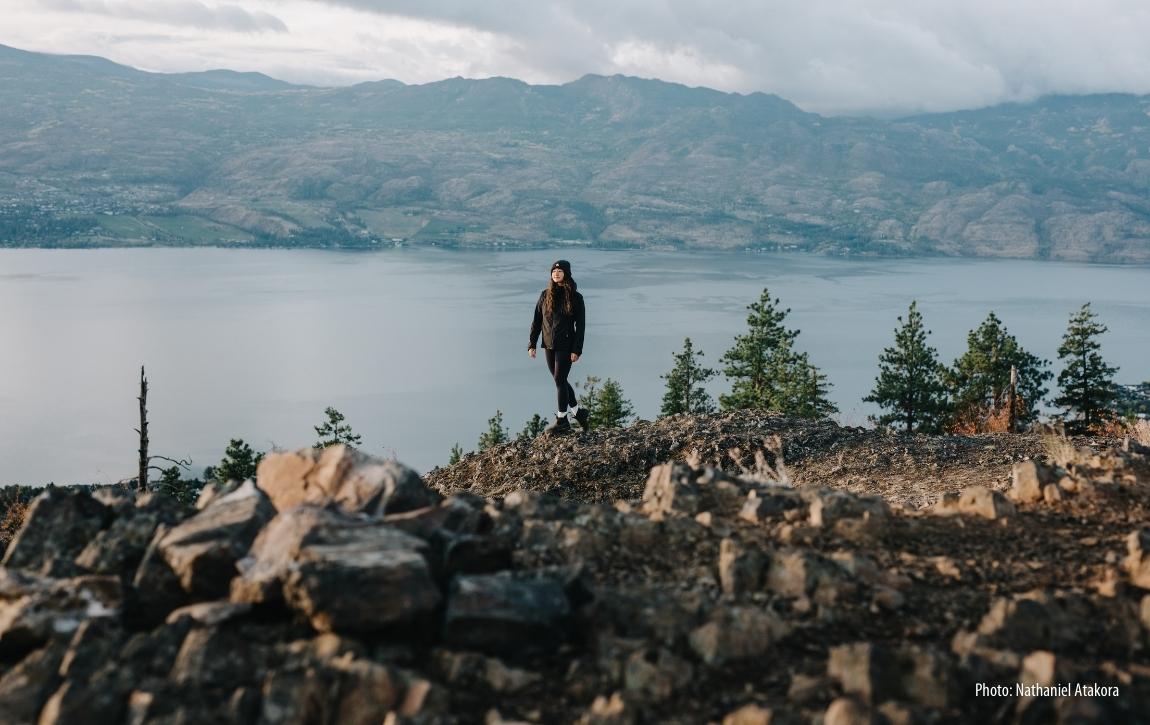 Best Places to Take Fall Pics
Looking to take some photos of all those gorgeous fall colours? We have a list of the best places to take some fall pics. Check it out here and if we missed anything off the list, let us know!
Enjoy your fall explorations and be sure to tag us or use #VisitWestside and show us those photos!