The Wineries, Breweries, Cideries, and Distilleries of West Kelowna
A fascinating blend of experiences can be had when visiting the tasting rooms of our wineries, breweries, cideries and distilleries.
West Kelowna is known for gorgeous landscapes, fantastic trails, and rolling hills of vineyards with wineries, but did you know that we also have some craft breweries and distilleries that are worth raising a glass to? Read on to learn more!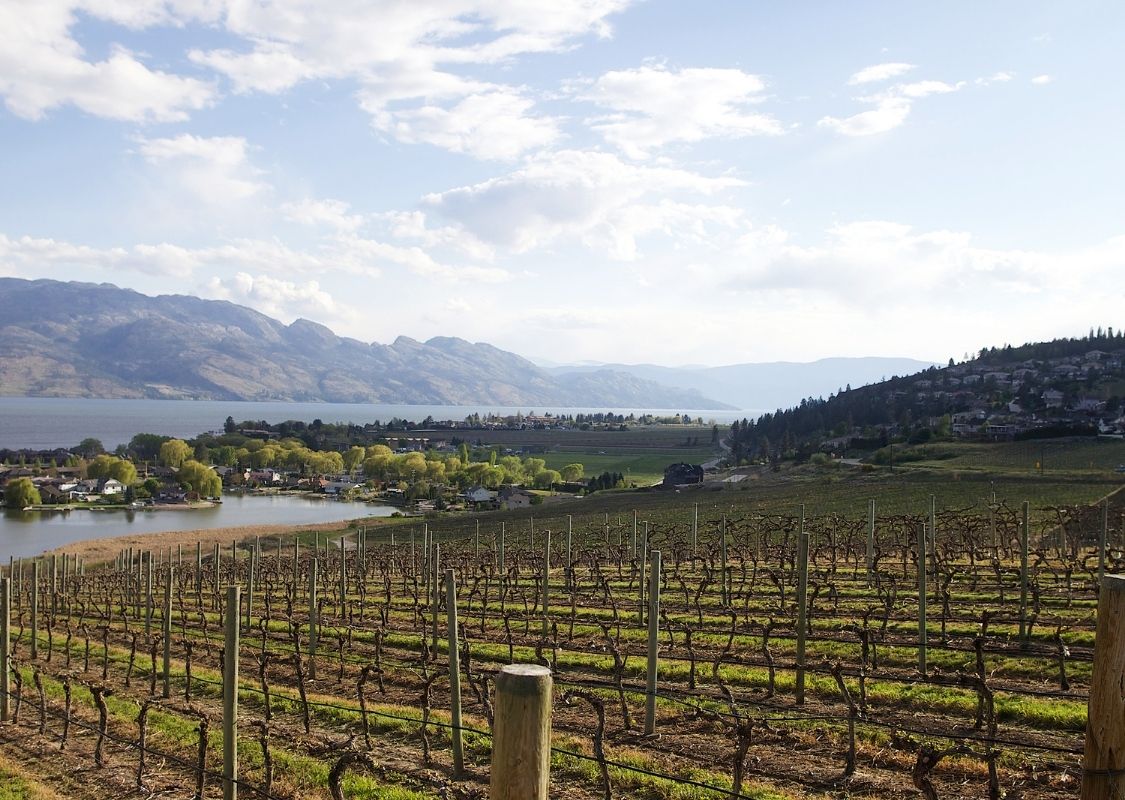 Winery Tasting Rooms and the Westside Wine Trail
Spring is a great time to visit our tasting rooms. The views are splendid and the tasting rooms are less crowded, which lends to a more relaxed tasting experience. Our wineries are terroir specific and also have property or long standing partnerships with farmers in the South Okanagan and Similkameen. This enables visitors to essentially taste the entire Okanagan in one convenient location.
There are 16 winery tasting rooms along our wine trail which blends rural and sophistication into a route of discovery and exploration. The self-guided tour format of our wineries allows people to visit them at their own pace. Our lake and vineyard views coupled with live music events, art showings, and dining options, allow visitors to savour every spot along the way. As people soon discover, the Westside Wine Trail is more than just wine!
Wineries to explore:
Beaumont Family Estate Winery | 2775 Boucherie Rd
Black Swift Vineyards | 2345 Boucherie Rd
Ciao Bella Winery | 3252 Glencoe Rd
Crown & Thieves | 3887C Brown Rd
Frind Estate Beach Winery | 3725 Boucherie Rd
Grizzli Winery | 2550 Boucherie Rd
Indigenous World Winery | 2218 Horizon Dr
Kalala Organic Estate Winery | 3361 Glencoe Rd
Little Straw Vineyards | 2815 Ourtoland Rd
Off the Grid Organic Winery | 3623 Glencoe Rd
Mt. Boucherie Winery | 829 Douglas Rd
Mission Hill Family Estate | 1730 Mission Hill Rd
Quails' Gate Winery | 3303 Boucherie Rd
Rollingdale Winery | 2306 Hayman Rd
the hatch | 3225 Boucherie Rd
Volcanic Hills Estate Winery | 2845 Boucherie Rd
*Please note that our wineries are operating on Spring Hours, which may mean that they are open for shorter periods of time or an appointment is needed to visit. Please check ahead prior to visiting.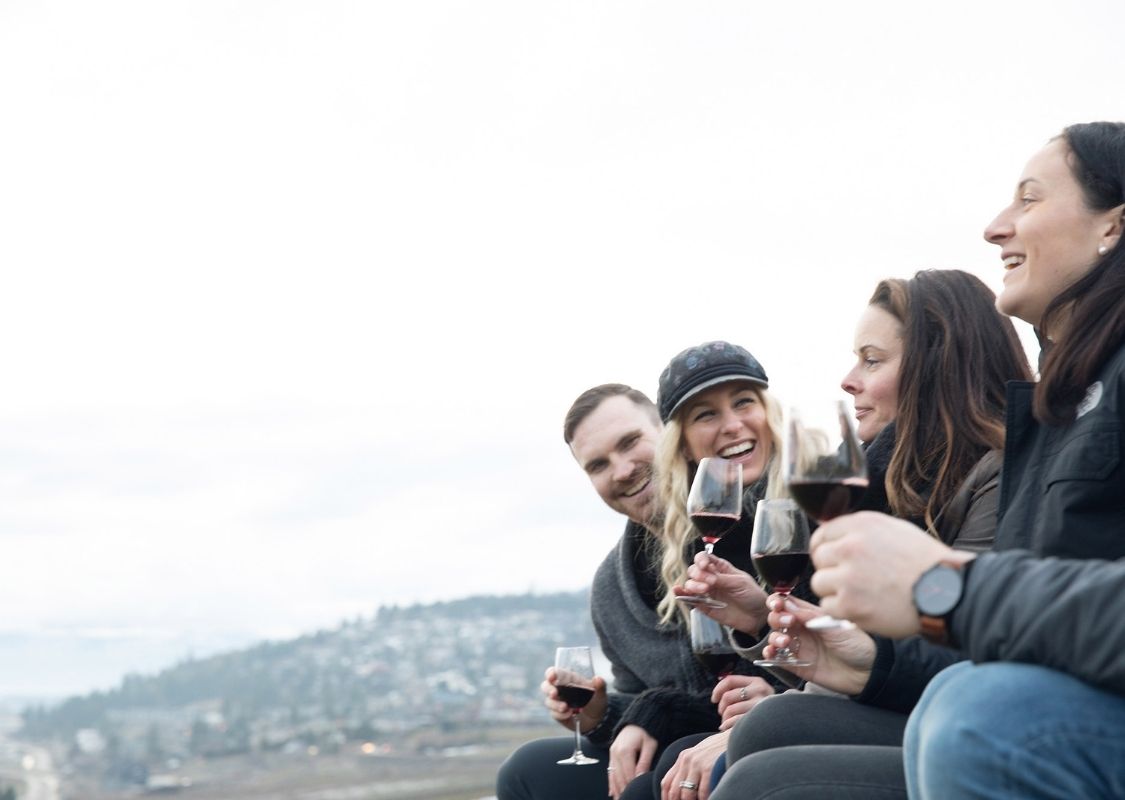 Craft Breweries
Our craft breweries have been making a name for themselves with great beer and onsite experiences. Our three breweries have onsite restaurants where one can order up delicious food items like house-made pizzas, tacos, burgers, barbecued ribs, and smoked meat sandwiches. Stop by for a flight or grab a growler to enjoy later. Be sure to give them a follow on social media as they often have trivia or game nights.
If you are in town between April 15- May 16, 2022 be sure to grab a BC Ale Trail Passport as the breweries of Kelowna and West Kelowna will be handing out passports and you will have the opportunity to be entered into a draw for some great prizes.
Breweries to explore:
Kind Brewing |2405 Main St
Lakesider Brewing Co | 835 Anders Rd
The Hatching Post | 2850 Boucherie Rd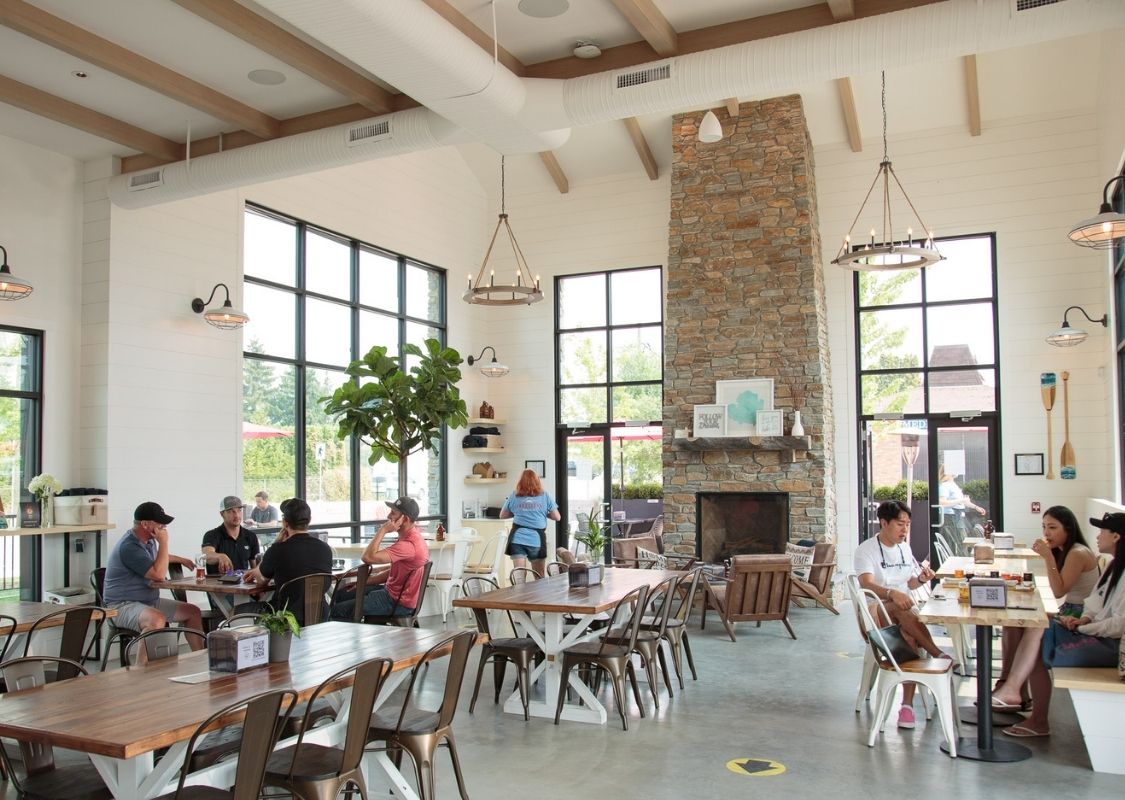 Distilleries and Cideries
West Kelowna is home to a cider house and two distilleries. Urban Distilleries & Winery has been producing small-batch spirits for nearly 10 years and Indigenous World Winery recently opened up a spirits bar. Try small-batch gin, vodka, liqueurs or a single malt whisky and get some ideas for some spring cocktail drinks. Urban Distilleries also offers tours of their facilities and soon they will also have a cocktail lounge.
Our cidery, Truck '59 Cider House, has a great vibe and selection of ciders. Try a flight or stay awhile, order a glass and enjoy it in their large picnic area.
Distilleries and Cideries to explore:
Truck '59 Cider House  | 3887 Brown Rd
Indigenous World Winery & Spirits | 2218 Horizon Dr
Urban Distilleries & Winery | 1979 Old Okanagan Hwy, #402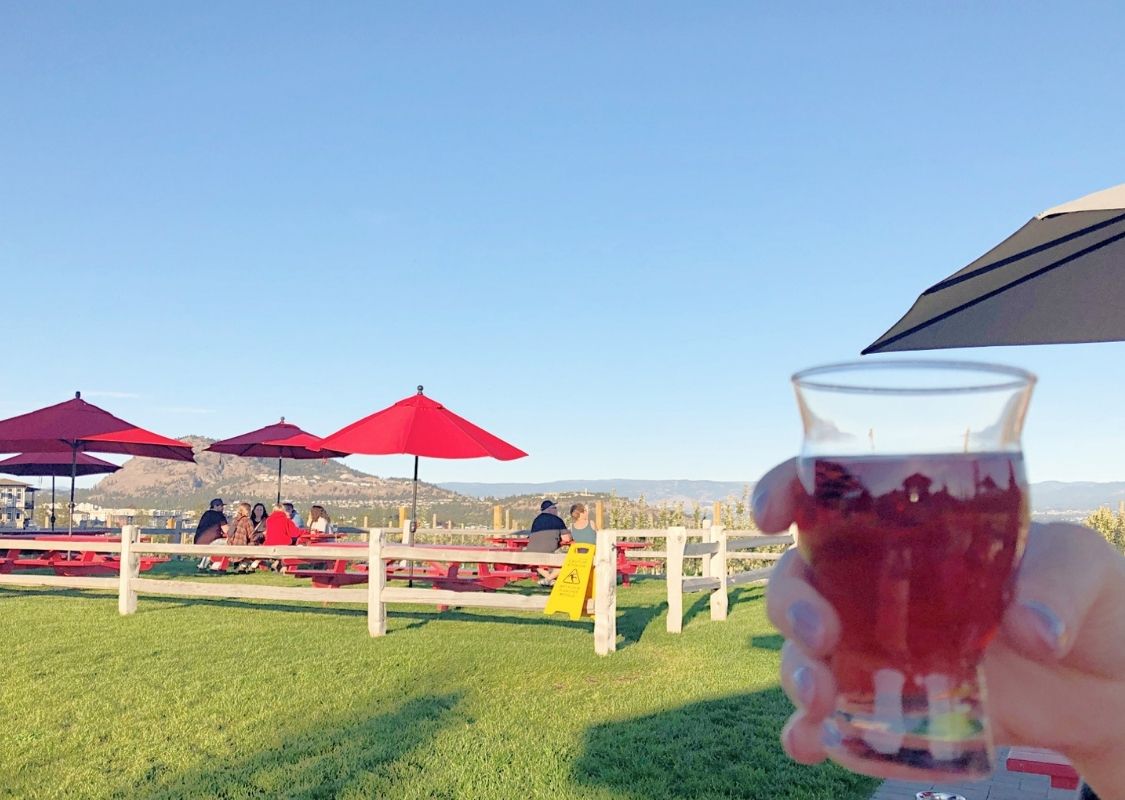 Why should you visit this spring?
=> The winemakers, brewmasters, and staff often have more time to answer questions and discuss their products and crafting styles with you.
=> The views are gorgeous and if you want to hit a trail for a hike or bike, they aren't as busy as in the summer (better quality time to connect with nature)!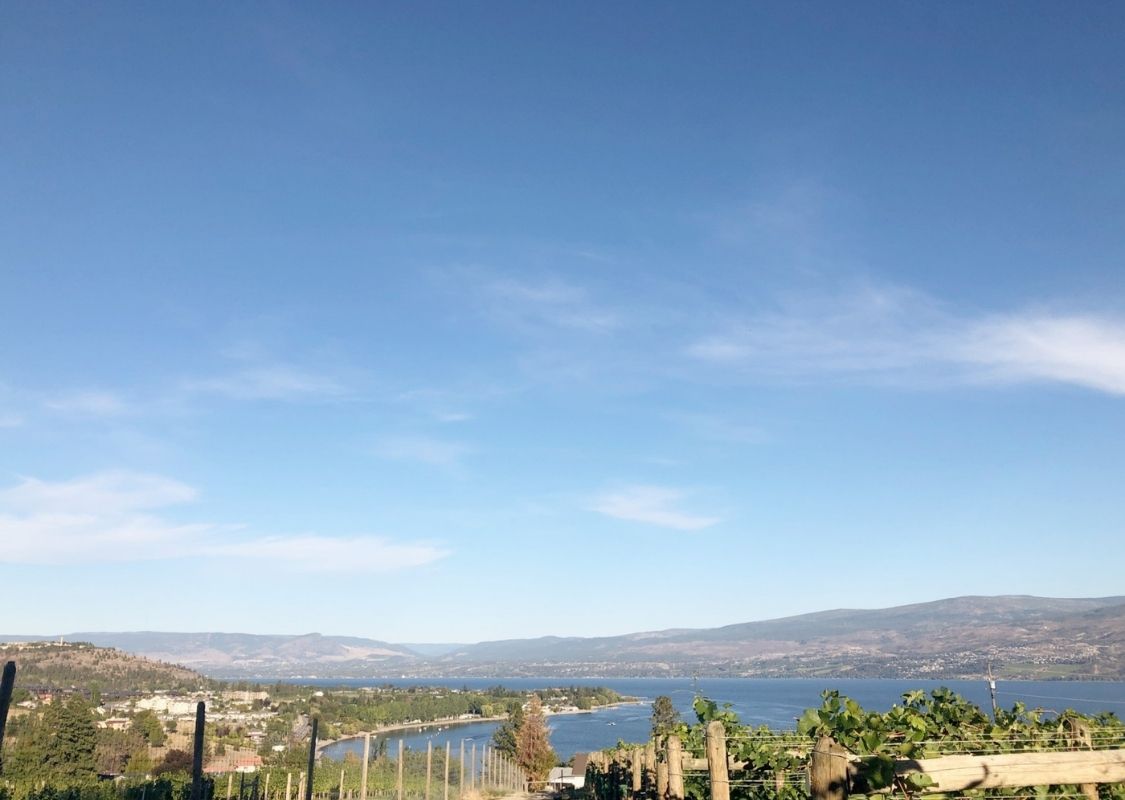 Upcoming Events – check out our Event Calendar for full details
Lakesider Brewing hosts weekly trivia and ping pong nights and on Saturdays they have live music during March and April.
Grizzli Winery has a Friday Night Happy Hour in their wine lounge where people can get wine, wine-inspired cocktails and listen to live music.
The restaurants at Quails' Gate (Old Vines Restaurant) and Mt Boucherie (The Modest Butcher) have happy hour specials.
Dining in the Domes at Frind Winery continues throughout the month of March.
Some touring and tasting room tips.
Plan your visit. If touring wineries, some of them require reservations, so check ahead to avoid disappointment.
Designate a driver. Best to be safe when touring.
Make sure you carve out time to have a meal or some snacks and keep hydrated (bring a water bottle).
Ask questions. Some simple questions to ask, could include how their wine/beer style differs from other wineries/breweries.
Tasting fees. Most places charge a tasting fee to sample their product and often it is reimbursed with a purchase.
Avoid strong scents. If visiting wineries, perfumes interfere with the aroma of the wine. A big part of tasting wines, is smell!
PLAN YOUR TRIP TO WEST KELOWNA