West Kelowna's Craft Breweries
West Kelowna is known for gorgeous landscapes, fantastic trails and rolling hills of vineyards with wineries, but did you know that we now have some craft breweries worth raising a glass to? We have a few great tastes for brew fans with Kind Brewing, Lakesider Brewing Co and The Hatching Post.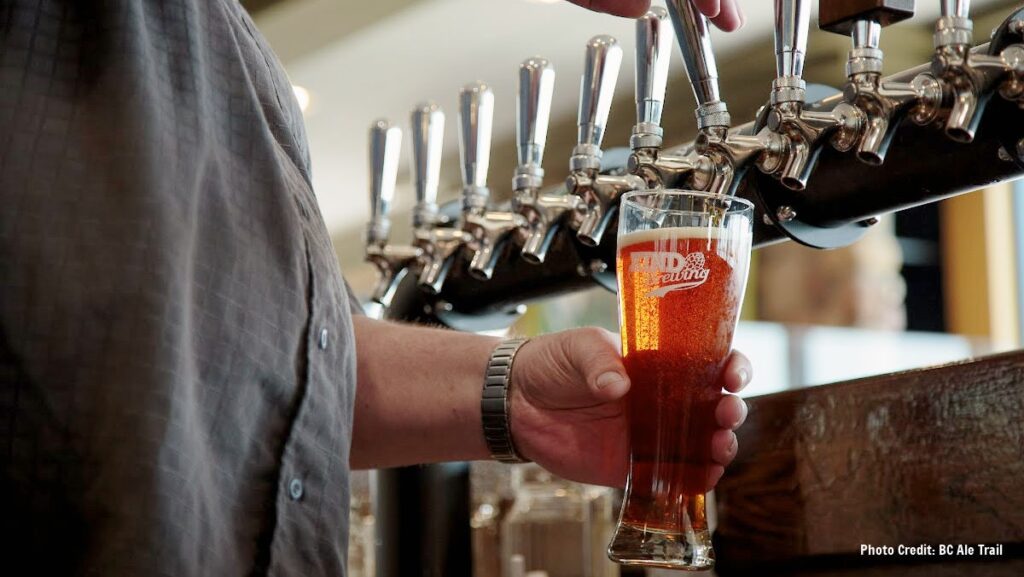 Located in Westbank Centre is Kind Brewing which is a great place to relax, take in the lake views and play some pinball, shuffleboard or a board game.
Owner Joe Slykerman has been involved in the beverage scene in West Kelowna for over a decade and has brought all kinds of beer to the area. Some popular ones include a German-style dunkelweizen, a Belgian-style witbier as well as North American hazy IPAs and English-style brown ales. Joe is also known for doing collaborations, such as the 'Okanagan Dubbel Franc' collab with Jason Parkes of the Hatch or the 'Kind of a Hoot' Apricot Sour collab with Barn Owl Brew.
The tasting room at Kind Brewing has seated dining and a menu that includes barbecued ribs and burgers as well as house-made pizzas and draught beer by the glass. Enjoy a flight or glass of beer at your table or just stop by the tasting bar for a taste. If you don't have time to stop in for a tasting, this brewery is conveniently located on Main Street, so it is easy to stop by a get a growler fill or pick up some cans to bring home.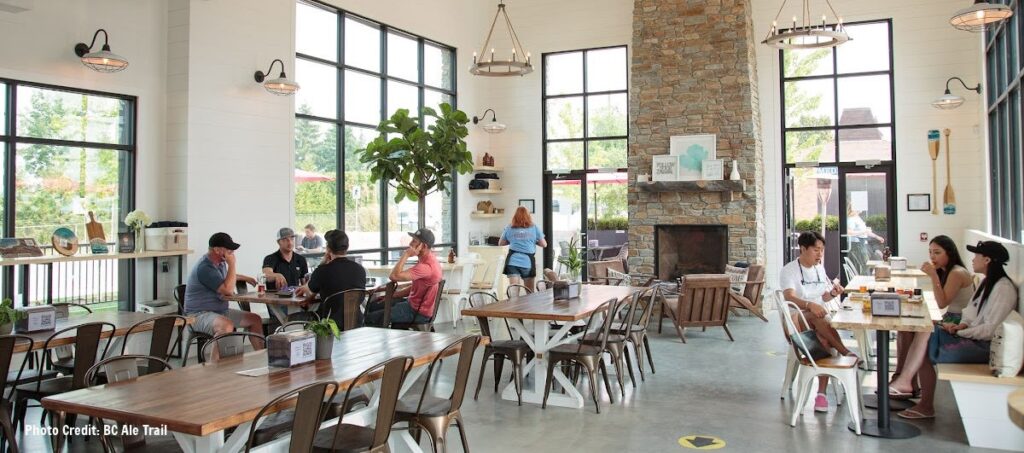 West Kelowna's second craft brewery, Lakesider Brewing Co, is located in the Lakeview Heights neighbourhood. This brewery has become a gathering place for the people in the neighbourhood who like to hang out on their patio, gather for a hockey game or compete in the weekly table tennis tournament.
This brewery embraces everything to do with #lakelife and being 'lakeside'. From the interior which feels like a breezy lakeside cottage, their logo which includes an image of a dock to the names of their beer, which align with the theme of being 'lakeside' (eg. Sunburn Amber Ale, Reflections Nut Brown Ale, Beachcomber IPA to name a few). The first beer that owners Kieren and Gale had brewed at the brewery was the 'Endless Summer Patio' Hefeweizen which fits in with the Okanagan lifestyle of long warm summer days.
Dine-in or take-out options are available and some of their more popular menu items include their street tacos and their Neapolitan style of pizzas. Stop by for a glass, a flight or pick up a growler at this purpose-built brewery.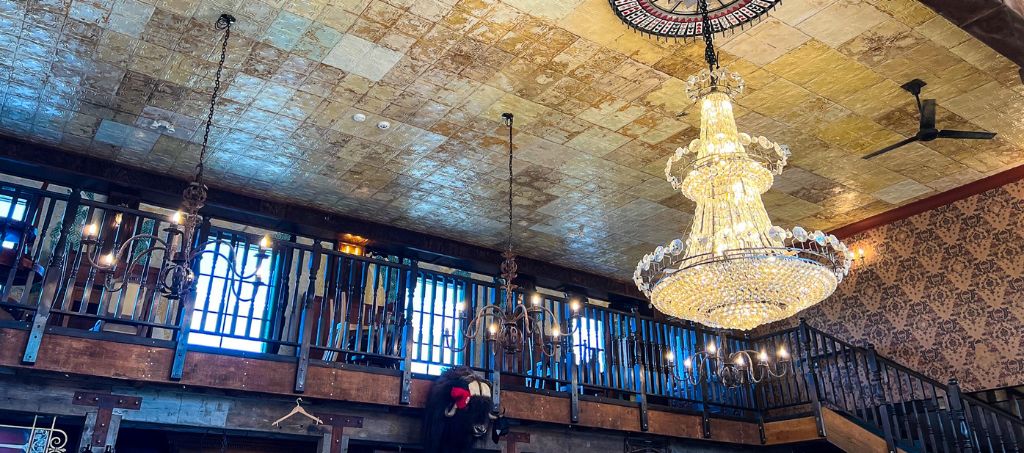 West Kelowna's newest brewery, The Hatching Post, is also in the Lakeview Heights neighbourhood. With its Texas-style barbecue menu, this brewery is gaining a reputation for the best-smoked meat around. The saloon décor transports locals and visitors to the 19th century.
The Hatching Post opened its doors in 2022 and has more than a dozen beers on tap. The Hatching Post is part of the Jason Parkes Customs group of establishments which includes Truck 59 Ciderhouse, Black Swift Vineyards, the hatch and Crown & Thieves.
West Kelowna Ale Trail Craft Breweries
Kind Brewing | 2405 Main St | 250.768.6891 | https://kindbrewing.ca/
Lakesider Brewing Co | 835 Anders Rd | 236.766.1144 | https://lakesiderbrewing.com/
The Hatching Post | 2850 Boucherie Rd | 778.755.8166 | https://hatchingpostbeer.com/